LONDON — An American who happened to be in town during the Westminster Bridge terror attack in 2017 died heroically saving his wife, an inquest into the incident heard for the first time on Monday.
Kurt Cochran, a musician from Utah, was sightseeing with his wife, Melissa, when he pushed her out of the way as Khalid Masood plowed a rental car into pedestrians on Westminster Bridge near the nation's Houses of Parliament on March 22, 2017.
Stills from closed-circuit TV footage showed Cochran, 54, pushing his wife out of the way of the oncoming vehicle, in what was "apparently an act of instinctive courage," the inquiry's lawyer Jonathan Hough said.
The Cochrans, who have two adult sons, were in Europe to celebrate their 25th wedding anniversary.
The attack — which also included the stabbing death of an unarmed constable on the grounds of parliament and a Romanian woman who died weeks after being knocked into the River Thames by Masood's vehicle — lasted only one minute and 22 seconds before authorities fatally shot Masood, 52.
The inquest, which is expected to last several weeks, seeks to establish the circumstances around the deaths of the four pedestrians and the police officer.
"The lives of many were torn apart by 82 seconds of high and terrible drama," coroner Mark Lucraft told the inquiry.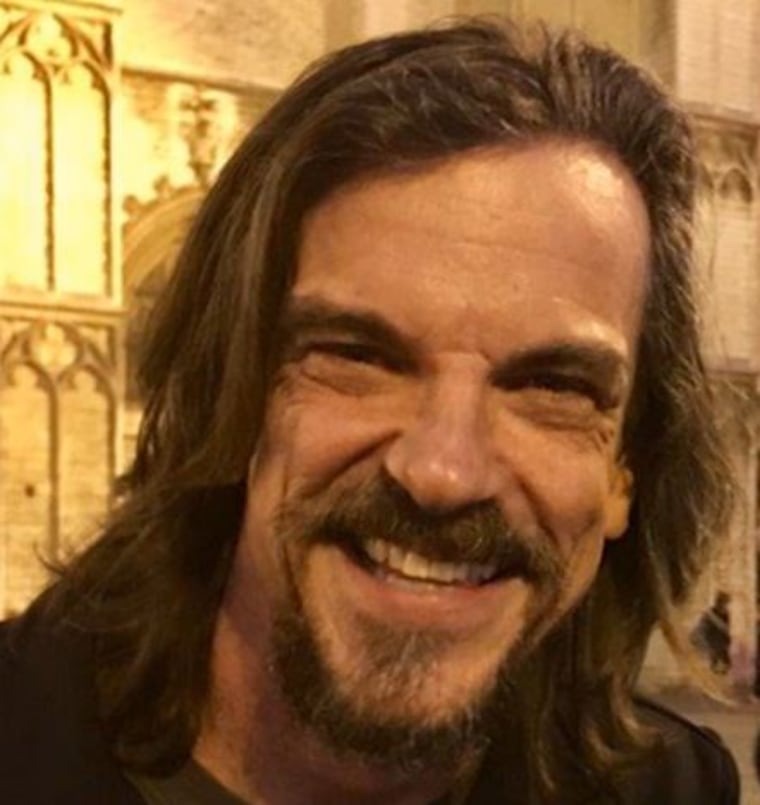 As security video of the attack was played in court, several of the victims' relatives had to step out.
The footage showed that Masood, behind the wheel of a Hyundai Tucson, was stopped in a bus lane before he accelerated to more than 30 miles per hour, striking his first four victims in 30 seconds.
Gareth Patterson, an attorney who represents three of the five victims' families, said witnesses spoke of "people being hit like human bowling pins." The were "thrown into the air like rag dolls," he said.
The couple from Utah had strolled by Big Ben and was near a postcard stall on the bridge when the car approached and Cochran — seen on video looking toward the driver and taking a step into the Hyundai's path — gave his wife a hard shove.
"Kurt appears to turn slightly to his left and catches sight of the on-coming car and just after that we see his right arm coming out and he pushed his wife to his right tries to get her out of harm's way," Patterson said.
She nonetheless was struck by the vehicle, which sent her airborne. Then 46, Melissa Cochran suffered a broken leg and rib as well as cuts and bruises.
"DNA from Melissa was recovered from the nearside of the car and by his efforts he avoided her being hit by the front of the car and may well have saved her life," Patterson said.
"The way he pushed Melissa results in him taking the full frontal impact of the vehicle," added Detective Constable Simon Osland.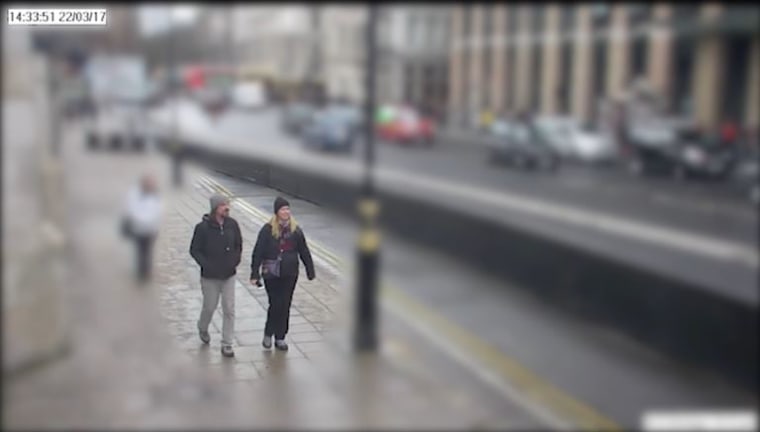 Cochran was also launched and landed 16 feet below, next to the Thames. He was pronounced dead at a hospital that afternoon.
In a statement to the inquest, Cochran's wife called him "the man of my dreams" and said, "No words will bring Kurt back or anyone else who has died senselessly in such cowardly attacks on humanity. No actions will repair the holes ripped in our hearts except forgiveness and love."
Cochran, a guitarist, aspired in his younger days to be a rock star, the inquiry was told. "Kurt never became a rock star on stage, but was a rock star in different ways to everyone who knew him," Melissa Cochran said.
He ultimately opened his own recording facility, Onion Street Studio, for up and coming musicians who have the same dream.
"I am forever grateful for our time together and especially for his heroic actions that fateful day, that saved my life," his wife said.
Duncan Gardham reported from London, Dennis Romero reported from Los Angeles.