An American fighting for ISIS in Syria surrendered and was turned over to the U.S. military, officials said on Thursday.
The Syrian Democratic Forces said the man was taken Tuesday during a battle in the Deir-al-Zour region. The identity of the fighter, whose surrender was first reported by The Daily Beast, was not released.
"The U.S. citizen is being legally detained by Department of Defense personnel as a known enemy combatant," said Pentagon spokesman Maj. Adrian J.T. Rankine-Galloway.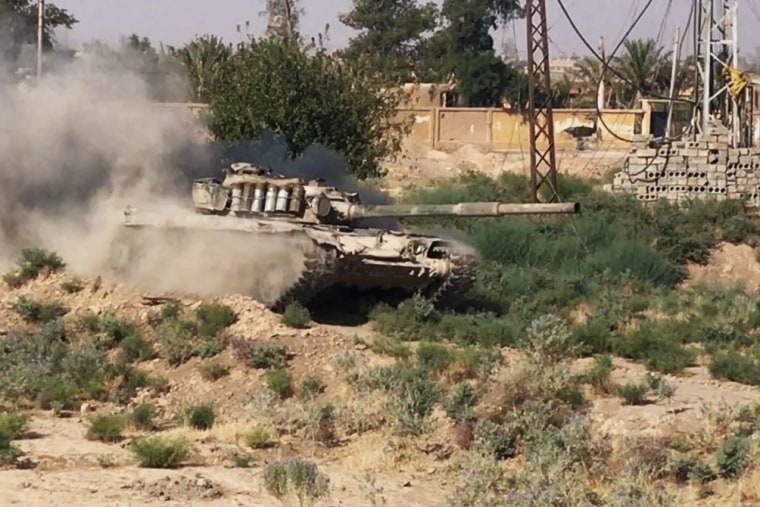 U.S. officials have said in the past that about 250 people left the United States to join ISIS in Syria and Iraq, though it's not clear how many are still there.
Related: The Americans: 15 Who Left the United States to Join ISIS
Seamus Hughes of the George Washington University Program on Extremism said his team has identified 60 Americans, at least 20 of whom are dead.
While a few others have defected or been captured, Hughes said this new fighter could provide valuable intelligence.
"You're looking at a man who was there to the bitter end," Hughes said. "Would he have insight on whether they're sending folks away from Iraq and Syria in a systematic way? Are they hunkering down?"
Mohamed Khweis of Virginia, who briefly joined ISIS and then defected and surrendered to the Kurds in 2016, was held for three months in Iraq and interrogated 11 times — first by a "dirty" team gathering intelligence and then by a "clean" team collecting information to be used in court, according to court documents.
Khweis, a bus driver, was convicted in June of providing support to ISIS. He will be sentenced in October.
ISIS has used a number of purported Americans in its propaganda videos, but Hughes said those who don't speak Arabic or have crucial skills can be sent to front lines "as cannon fodder."