An American freelance journalist has been held by Turkish authorities since August 7, the State Department confirmed Wednesday.
Lindsey Snell was detained after crossing the border from Syria into Turkey and has now been charged with violating a military zone.
For several years, Snell worked as a journalist covering the Middle East and North Africa. Her reporting on both Syria and Iraq appeared on MSNBC in 2014 and 2015.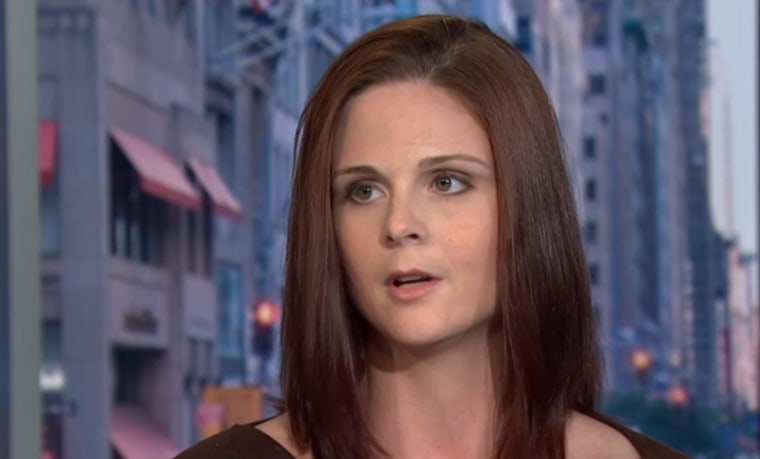 According to her Twitter profile, Snell's work has also been used in reports by VICE, ABC News, Discovery and Yahoo News among others.
A State Department official said the U.S. government was aware of Snell's presence in Syria and that helping her to get to a safe location was the agency's consistent and overriding goal.
U.S. personnel were dispatched to the Turkey-Syria border to support Snell's safe exit from the war-ravaged country but Snell was subsequently detained by Turkish authorities, the official said.
On her last post on Facebook two days earlier, Snell told an account of being kidnapped and then later released by Jabhat Fateh al Sham — a militant group previously known as Jabhat al Nusra. It is known to have ties to al Qaeda.
"Because of my unique situation, I was able to convince my captors to give me the use of a phone ... which ultimately let me plan my escape, but which also let me document much of my captivity in photos and videos. (And I bet "don't give prisoners phones!" will make it into the new Jabhat Fateh al Sham employee handbook.) It's a crazy story. A cave prison (the previous tenant of my cell had marked his days in residence in blood on the walls), masked villains, motorcycle escapes, and disguises. I can't wait to share the details."
The veracity of the story could not be confirmed.
"[Snell] is currently being held in a prison facility in Hatay province," State Department spokesperson John Kirby confirmed. "Consular officers from the consulate office in Adana visited Ms. Snell most recently on the 26th of this month and are providing all possible consular assistance."
The spokesperson said both the embassy and the administration have been following this case closely and State Department officials have been in contact with Turkish government officials.
Turkish officials did not immediately respond to requests for comment from NBC News.
Hatay's governor, Ercan Topaca, told the state-run Anadolu Agency: "A U.S. journalist was captured while she was trying to cross the border illegally; she was taken to court and remanded. The trial phase is ongoing. For now, we do not know if she is a spy or not."