A U.S. member of European security watchdog OSCE's monitoring mission in eastern Ukraine was killed and two other people were injured after their vehicle drove over a mine near Luhansk, U.S. and European officials confirmed Sunday.
The American was killed — the Organization for Security and Cooperation in Europe's first casualty ever — and a German woman was injured Sunday morning, a spokesman for Austria's Foreign Ministry said. One other person was injured; his or her identity was unknown.
The U.S. State Department confirmed the report, saying it was "shocked and deeply saddened" by the death of the American, whom it described as a paramedic.
The mission was working in a region of Ukraine that is not controlled by the government.
Austria currently holds the rotating presidency of the OSCE. The watchdog group confirmed the incident and an additional injury via a statement posted on its official Facebook page late Sunday morning.
Austrian Foreign Minister Sebastian Kurz, the OSCE's current chairman, promised an investigation.
"All circumstances of this tragic incident must be clarified without hindrance. I urge all actors that have an influence on the situation on the ground to live up to their responsibility in guaranteeing safety and security to the SMM," or Special Monitoring Mission, Kurz said.
Three years after Moscow annexed the Crimean region, tensions between Ukraine and separatists in the Russian-held eastern part of the country remain high, and a 2015 cease fire agreement is violated regularly.
The Ukrainian military said the incident took place at 10:17 a.m. (3:17 a.m. ET) near the small village of Pryshyb, which is controlled by pro-Russian separatists.
The unarmed civilian OSCE mission, with more than 700 international observers, was deployed in 2014. The role of the monitors includes verifying the withdrawal of heavy weapons as agreed under the 2015 cease fire agreement.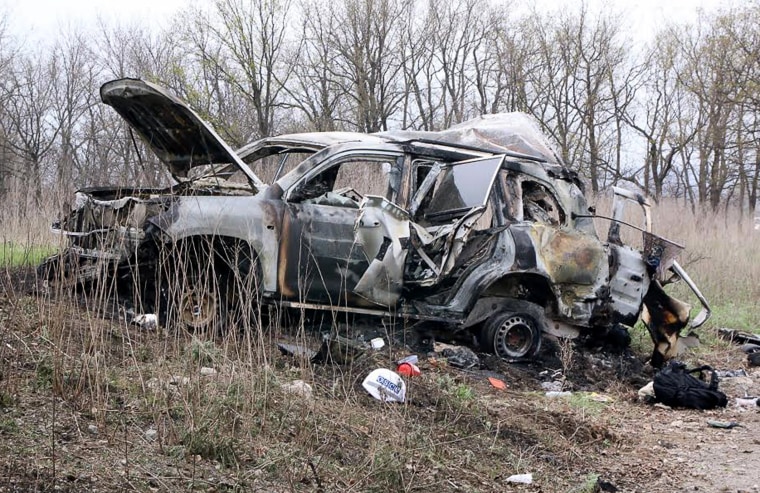 A spokesman for the OSCE said further information would be released as it became available.
The 57 member states of the OSCE, which include Ukraine, Russia and the United States, in March extended its monitoring in Ukraine by a year.
OSCE Secretary General Lamberto Zannier highlighted the dangers that OSCE members face.
"I am deeply shocked and saddened by this tragic death," Zannier said. "This is the first time a member of an SMM patrol has been killed while on duty. This appalling incident underlines the increasingly dangerous security environment the SMM monitors are working in every day. All sides are responsible for the safety and security of the OSCE monitors."