An American was abducted while working as a United Nations official in central Africa, his father told NBC News on Tuesday.
Michael Sharp, 34, was among a team traveling by motorcycle through the Democratic Republic of Congo when they were kidnapped by "an unidentified militia group," according to his dad, John.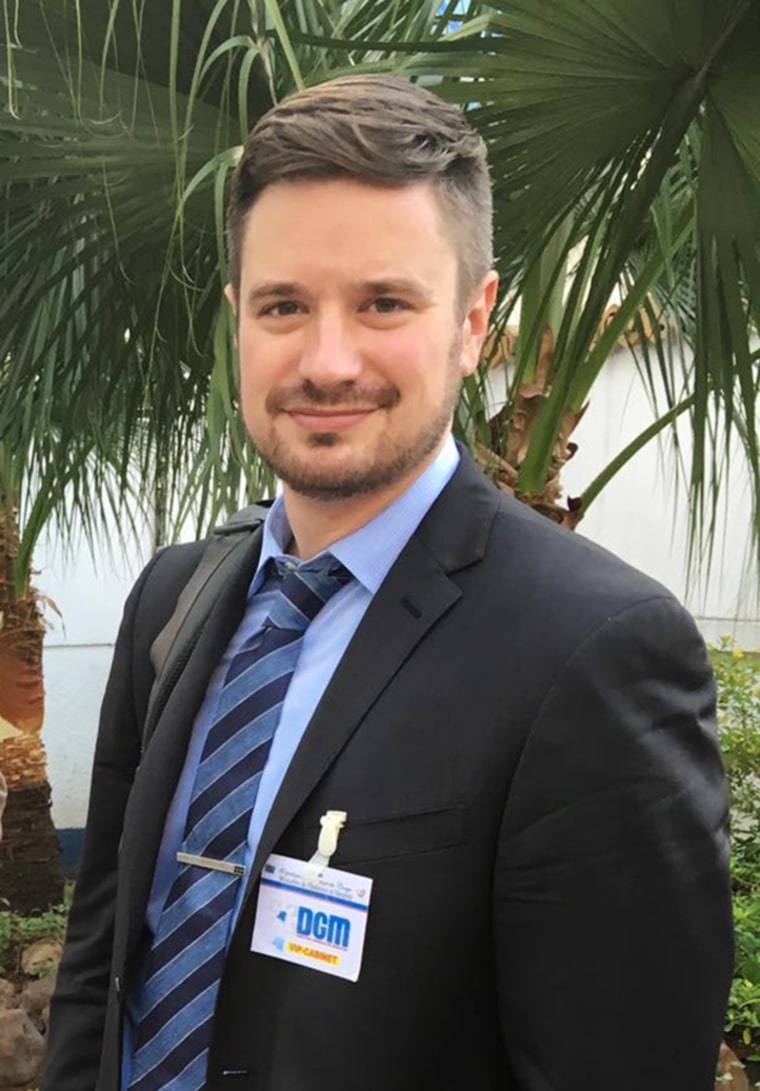 Officials confirmed Monday that the team had disappeared in the country's Kasai Central province — although it was unclear when exactly the incident took place.
"Sadly, it is true," John Sharp told NBC News by phone. "At one point [during the journey], they were surprised, confronted and taken."
Michael Sharp was abducted along with a Swedish U.N. worker named Zahida Katalan, three local drivers and a translator, Congo's government and a U.N. official told The Associated Press.
The kidnap victim's father, who is a 65-year-old professor at Hesston College in Kansas, said he had been given the same information.
Related: Inside the Green Berets' Hunt for One of World's Most Brutal Warlords
John Sharp said his son was working as a coordinator with the United Nations Group of Experts for the Democratic Republic of Congo.
"He and a colleague, another member of a group of experts, and four Congolese people were together," he said. "Three were drivers, one a translator and they were going on a mission, we don't know what that mission was."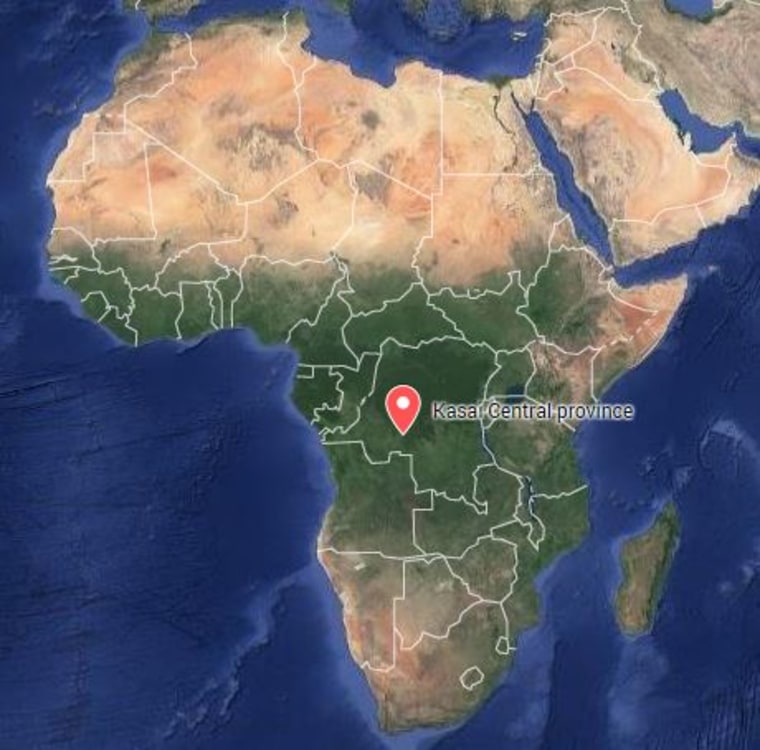 The country is home to multiple militias competing for stakes this vast nation's rich mineral resources.
The U.S. Embassy in Kinshasa said in a statement that it was aware of the reports of a missing U.S. citizen, and added that the State Department said it was monitoring the situation, the AP reported.
Charles Bambara, spokesman for the U.N. mission in the country known as MONUSCO, told the news agency that two experts from the mission have disappeared in the country.
"The United Nations and MONUSCO are doing all that is possible at this moment to locate the two experts," he said.