CUENCA, Ecuador — Thousands of American retirees are living out their golden years in a South American country the size of Colorado.
After International Living Magazine's "Global Retirement Index" anointed Cuenca, Ecuador's third largest city, as the top spot to retire in 2009, a great migration, or what some have nicknamed the "gringo invasion" began.
"Rather than sitting around waiting to die, we decided to do something different," said 65-year-old Ernie Kinnard. "With the great medical care, cost of living, the weather, the people are wonderful – it's a great place to be."
But while this influx of people is considered by many to be a boost to the local economy, there is also growing concern that Americans are pricing out the locals and breeding culture clash.
Pensioner perks
For many retirees, the perks of life in Cuenca are too much to resist. For the 65-and-older set benefits include half-price water and electric bills, half-price tickets to cultural and sporting events, and sales tax refunds. Plus seniors can cut to the front of the line at the grocery store and the bank.
Ernie and his wife Jorie Kinnard, 60, call themselves "economic refugees." Ernie lost his job and half his 401k in December 2008 during the financial crisis. With the value of their home in free-fall, the Kinnards decided to leave Cumming, Ga. for Cuenca.
"Since we've moved here, I don't think there's a week that's gone by where I haven't said, 'God I love it here, I just love it here,'" said Ernie.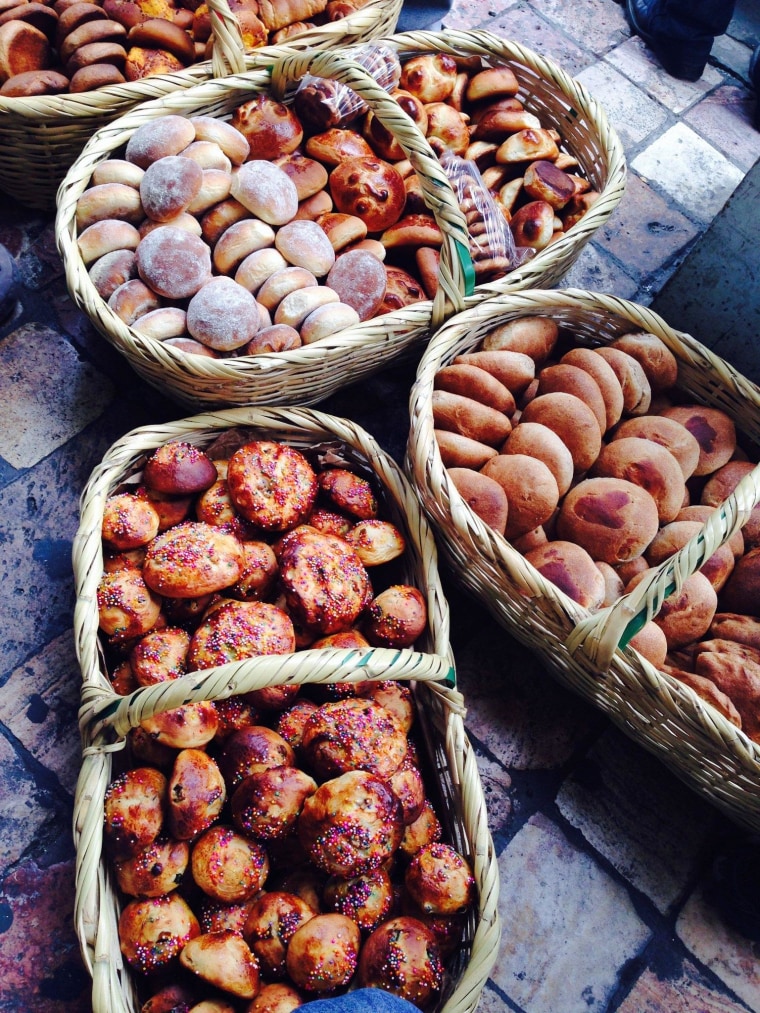 "Senior citizens here have a red carpet," said Ana Lucia Serrano, the former head of Cuenca's immigration office. "And we believe that everybody is welcome in Ecuador."
Ecuador is an increasingly popular destination for Americans: some 285,000 U.S. citizens traveled there by air in 2012, according to the Department of Commerce.
And approximately 7,000 Americans have settled in Cuenca as of May 2013. With the number of full-time expatriates constantly in flux, officials estimate there are about 10-15,000 Americans who have resettled in Ecuador as a whole.
"It is sad to say, but they do not come here to live, they come here to die"
Good and bad
While the numbers may seem small, they have had a big impact on Cuenca, a city of approximately 350,000.
"What we're trying to do is just create a friendly space to receive these migrants that we're getting," said Edward Miranda, Cuenca's Director of Foreign Affairs. "In every migration influx, there are good things and bad things.
"A lot of services and new restaurants have been implemented throughout the city, which we see as positives. We're [also] learning from the U.S. culture, which is seen as positive."
But according to Miranda, the downside of the influx of the almighty American dollar is that it's driving up prices on local goods and services and creating a housing bubble, as Ecuadorians increasingly cannot afford to buy real estate in their own country.
One university student complained that the taxi cabs frequently discriminate against locals, driving past them to pick up gringos who don't notice or simply don't care if the fare doubles from the usual $2 to $5 dollars.
When it's a few dollars more, many Americans don't mind paying "gringo prices" and a cycle continues, disrupting the economic flow. This over-paying and over-tipping can change the expectations of locals.
There is also growing frustration that some Americans take no part in economic growth but reap the social benefits.
"When you go to another country you are a guest, you have to respect the laws and respect the culture," said Serrano. "There were some people who [moved to Ecuador] that had never been out of the United States."
Rosi Toledo, a freelance journalist, has been analyzing the impact of the American presence on Cuencan life and culture.
"They think they can change many things without knowing the history or the values of many traditions and other cultural issues," said Toledo.
Some Ecuadorians believe that because of their wealth some Americans expected priority treatment in the markets and around town.
"It is sad to say, but they do not come here to live, they come here to die," said Toledo.
In response to complaints, Miranda has set up a task force to print more information around the municipality in English. They are creating an English website that explains local ordinances, trash/recycling laws, and information on Ecuadorian customs and culture.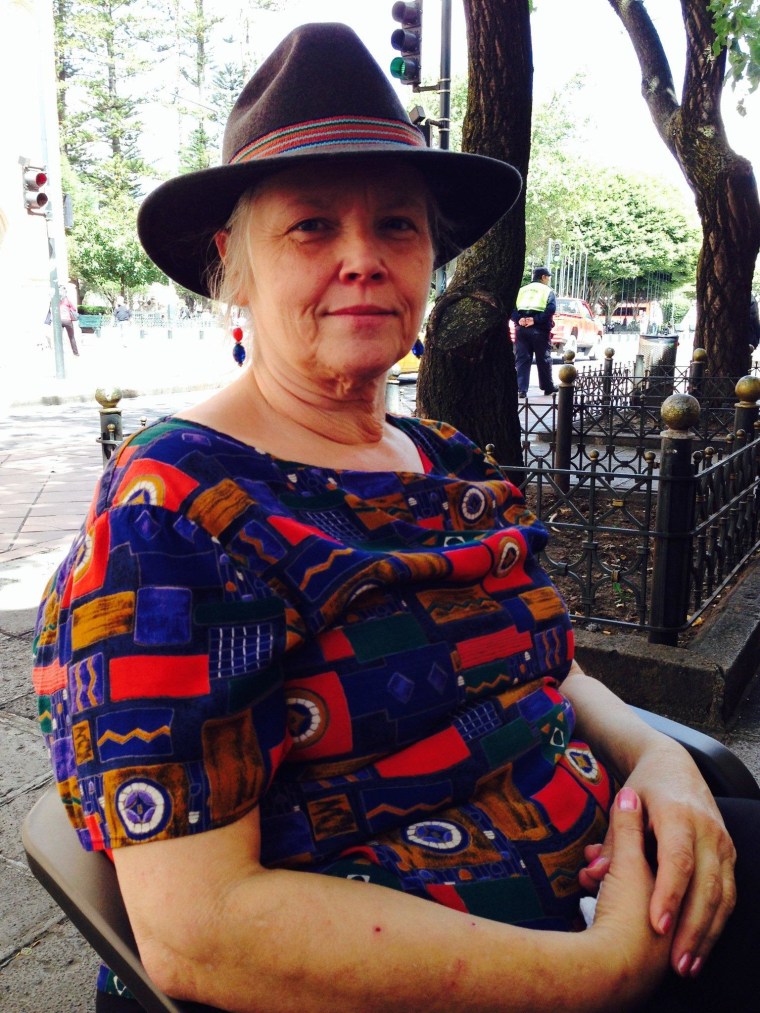 Good neighbor, not ugly gringo
Many of the Americans are aware of the complaints and are trying to make sure their compatriots show their new community some respect.
"It's reflecting badly on all of us," said 60-year-old Frances Hogg, a lawyer from Michigan."We're a family and we need to take care of matters in the family."
According to Hogg, many in the expat community are involved in giving back in ways big and small. From spaghetti dinner fundraisers, to volunteering at hospitals and schools, to providing life-saving surgeries to impoverished children.
There are dozens of expat blogs, expat e-books, and message boards like GringoTree.com where subscribers sell items, search real estate and write articles touching on a range of issues – including fitting into their new community.
"Now that we're in their country, we need to learn their language ... Otherwise we're hypocrites."
Lee Dubs and his wife, Carol, moved to Cuenca in 2003, when there were only a handful of Americans living there. Their shop, "Carolina Bookstore" is an expat gathering place, a popular spot to buy English books and take Spanish lessons.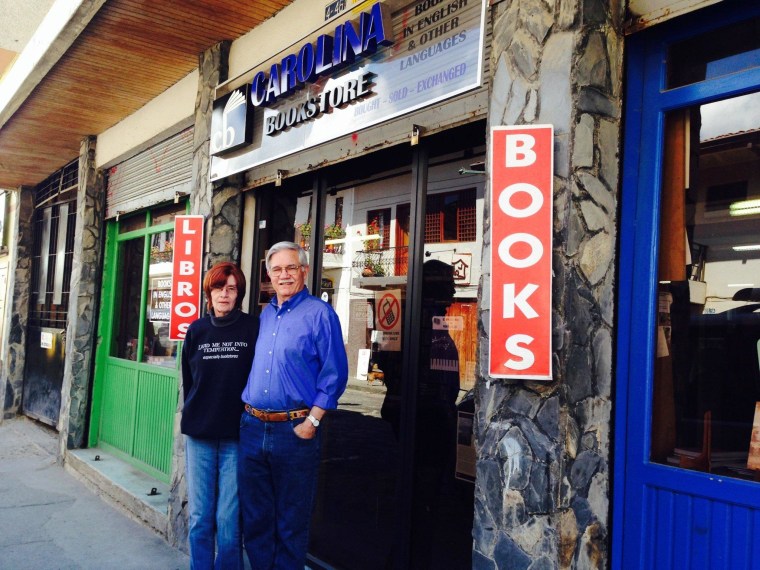 A retired language professor from North Carolina, Dubs has been very vocal about his concerns that some newcomers are uncomfortable integrating themselves into Ecuadorian society. He even wrote and article posted in an expat online journal titled, "Assimilation or Isolation? Good Neighbor or Ugly Gringo."
In contrast to the isolationist attitude, some Americans consider it is a point of personal pride that they have more native amigos than American friends. In the supermarket and on the streets, gringos walk past each other, unfazed by the others' presences. As one retiree put it, "I have plenty of American friends back in Denver."
"You need to move with a sense of humor..."
Judy, 67, and Bill Collins, 66, moved to Cuenca two years ago from Houston with "a lifetime boiled down to two suitcases," committed to integrating themselves in the community and living as Ecuadorians.
"Now that we're in their country, we need to learn their language," said Bill Collins. "Otherwise we're hypocrites."
The Collinses take weekly Spanish lessons and the have made friends attending an Argentine tango class where they are the only gringos. They advise other retirees interested in moving to Ecuador to have patience and keep an open mind.
"You need to move with a sense of humor. You're going to have to learn the give and take. If you can't give and take, you shouldn't come," said Judy Collins.
The U.S. Department of State maintains a complete description of living & travel conditions for American citizens in Ecuador at Travel.state.gov and recommends all U.S. citizens travelling to / living in Ecuador enroll in the Smart Traveler Enrollment Program (STEP).