MAINZ, Germany -- Call it a stimulating study-abroad experience. An American exchange student sparked an "extraordinary rescue mission" when his leg became trapped inside a giant vagina sculpture. "It was a dare," fire department squad leader Markus Mozer told NBC News. "The young man had tried to pose for an unusual photo and climbed into the artwork."
Sign up for breaking news alerts from NBC News
A total of 22 rescue workers with special equipment were deployed to the scene in the southern Germany city of Tuebingen on Friday to free the 20-year-old but a "forceps delivery was not necessary," local newspaper Schwaebisches Tagblatt noted. "We were able to pull the victim out with our bare hands after about 30 minutes," Mozer added. The six-foot replica of female genitalia was installed 13 years ago outside the microbiology and virology department of the city's university clinic. It is worth nearly $200,000.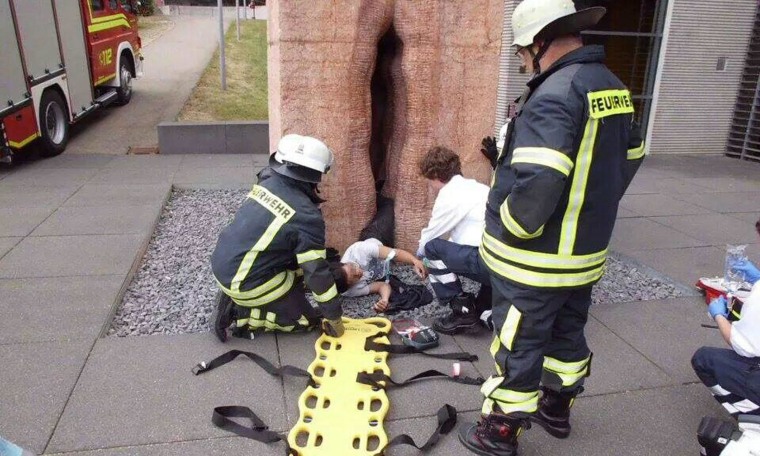 - Andy Eckardt