Vice President Joe Biden touched down in Israel Tuesday for meetings with Israeli and Palestinian leaders just after a spate of violence, including one that left an American tourist fatally stabbed.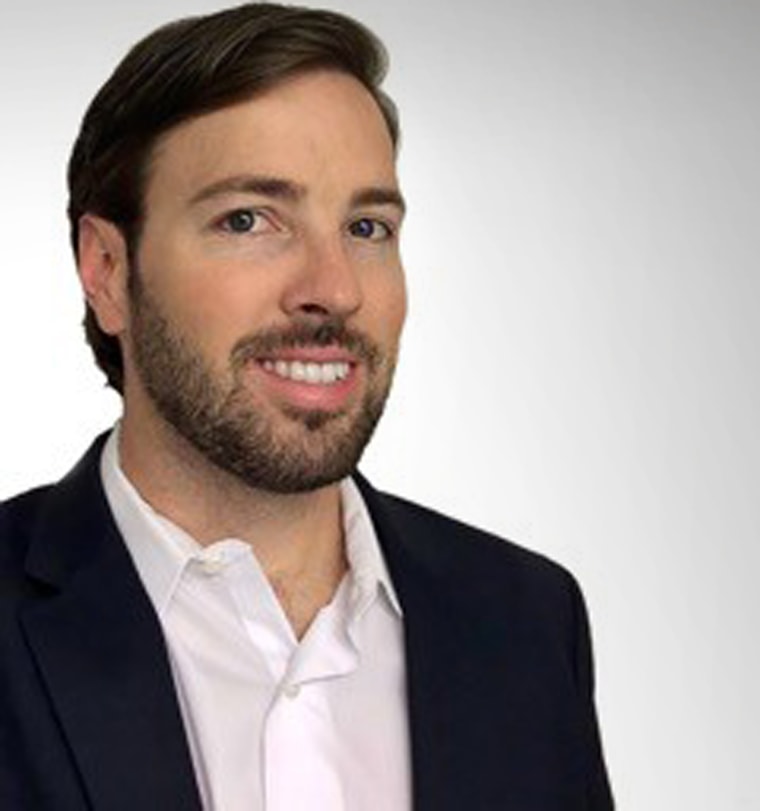 The American was identified as Taylor Force, a first-year MBA student at Vanderbilt University, who was killed when police say a Palestinian man launched an attack in the Tel Aviv neighborhood of Jaffa. Ten others were wounded.
Force, 28, was on a school trip with other students from the Nashville-based university's Owen Graduate School of Management. The other students and faculty were not harmed, Vanderbilt Chancellor Nicholas Zeppos said in a statement.
Taylor, who was there to share his knowledge about Israeli startups, "exemplified the spirit of discovery, learning and service that is the hallmark of our wonderful Owen community," Zeppos said. "This horrific act of violence has robbed our Vanderbilt family of a young hopeful life and all of the bright promise that he held for bettering our greater world."
Israel Police spokesman Micky Rosenfeld said the attacker was killed, and tweeted a picture of the knife used in the stabbing spree — the latest bloodshed in more than five months of near-daily Palestinian violence that shows no sign of abating.
Israeli police did not immediately identify the suspect. Local reports that were not immediately confirmed by NBC News said the attacker was a 21-year-old man from a West Bank Palestinian refugee camp.
Biden later tweeted that "there is no justification for such acts of terror" in response to the bloodshed.
Earlier, Israeli officials disputed a White House claim that Prime Minister Benjamin Netanyahu "surprised" the Obama administration by canceling a planned visit to Washington, saying that the White House knew Netanyahu was considering not coming.
Netanyahu had been expected to visit later in March on a trip coinciding with a major pro-Israel group's annual summit, but his office said he would not travel because he did not wish to come at the height of U.S. presidential primaries.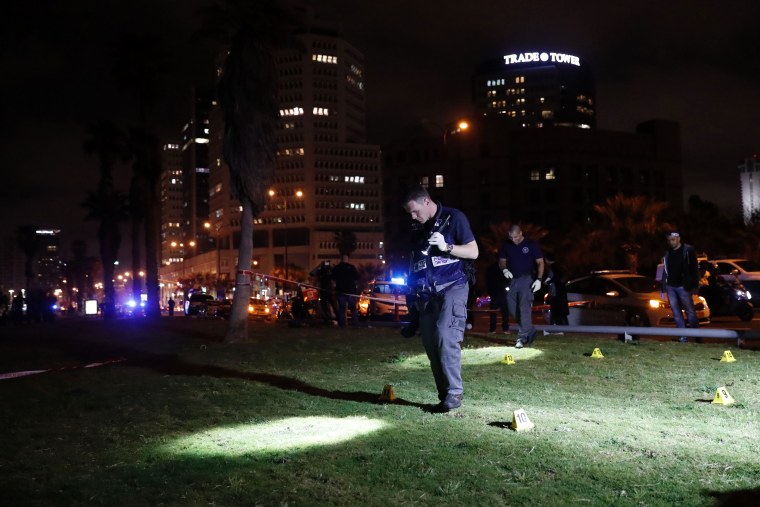 The spat comes amid tense relations with President Barack Obama in the last year of his presidency.
Biden landed in Israel about an hour after a Palestinian opened fire at police near Jerusalem's Old City wounding an officer before fleeing the scene. In the chase that followed, he wounded another officer before he was shot and killed.
Related: Netanyahu Denies Snubbing Obama, Blames Primary Season for No-Show
A short while before that, a Palestinian stabbed an Israeli in the neck at a store in the central city of Petah Tikvah before he was shot and killed.
Earlier in the day, a Palestinian woman who tried to stab Israeli security forces was shot and killed by officers, also in Jerusalem's Old City, Israeli police said.
It was the latest in a wave of Palestinian attacks that have killed 28 Israelis, mostly in shootings, stabbings and assaults with cars. At least 174 Palestinians were killed by Israeli fire during that time. Most of them were attackers and the rest were killed in clashes, Israel says.
Palestinians say the violence stems from frustration at nearly five decades of Israeli rule over the West Bank and east Jerusalem. Israel says the violence is fueled by a campaign of Palestinian lies and incitement that is compounded on social media sites that glorify attacks.
The White House said Israel had proposed two dates for a meeting between the leaders and the U.S. had offered to meet on one of those days. "We were looking forward to hosting the bilateral meeting," said Ned Price, a spokesman for the White House's National Security Council. "We were surprised to first learn via media reports that the prime minister, rather than accept our invitation, opted to cancel his visit."
Related: Dafna Meir Murder: Teen Arrested in Stabbing of Israeli Mom of Six
But Netanyahu's office said Israel's ambassador to the U.S. had already informed the White House last week there was a "good chance" Netanyahu would not make the trip.
It said the ambassador told the White House there would be a final decision on Monday. That day, Israeli news reports erroneously reported that Netanyahu would not travel because he was unwilling to meet with Obama. Netanyahu's office said it then informed the White House directly that Netanyahu would not be visiting.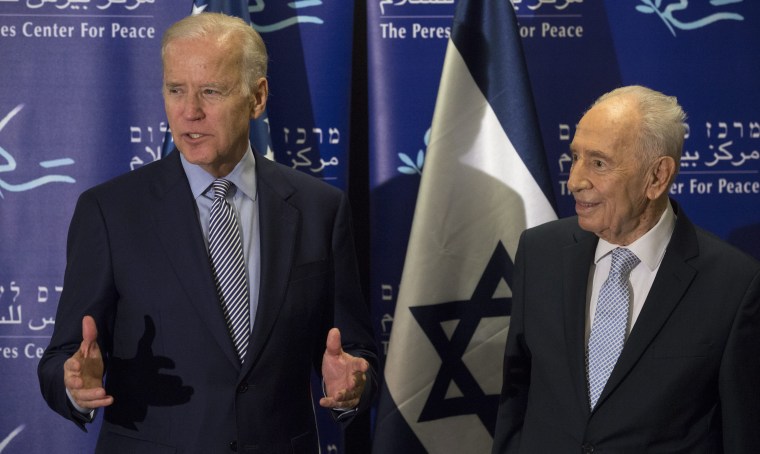 Netanyahu was invited to address a summit of the staunchly pro-Israel group AIPAC. An Israeli official, who spoke on condition of anonymity because he was not authorized to discuss the issue publicly, said Netanyahu wanted to avoid potential meetings with presidential candidates at the summit. Netanyahu was accused of siding with Mitt Romney in the 2012 presidential campaign and he appears wary of sparking any additional claims of meddling in American politics.
"It's a tumultuous primary season in the United States ... we don't want to inject ourselves into that tumultuous process," the official said.
It was the latest signal of ongoing tensions between the U.S. and its closest Mideast ally. Relations between Israel and the U.S. never fully recovered after Obama incensed Netanyahu's government by pursuing and then agreeing to a nuclear deal with Iran.
Biden's last visit to Israel in 2010 was also marked by a diplomatic spat with Washington, when Israel announced settlement construction plans during his visit.