An American tourist killed on a remote Caribbean beach suffered an "extensive" skull fracture and was asphyxiated, authorities said Tuesday.
The Royal Grenada Police Force said that Jessica Colker, 39, was found dead in the island's town of Saint David's on Sunday.
Police spokesman Sylvan McIntyre told NBC News that Colker was walking with her husband along a "secluded beach" around midday.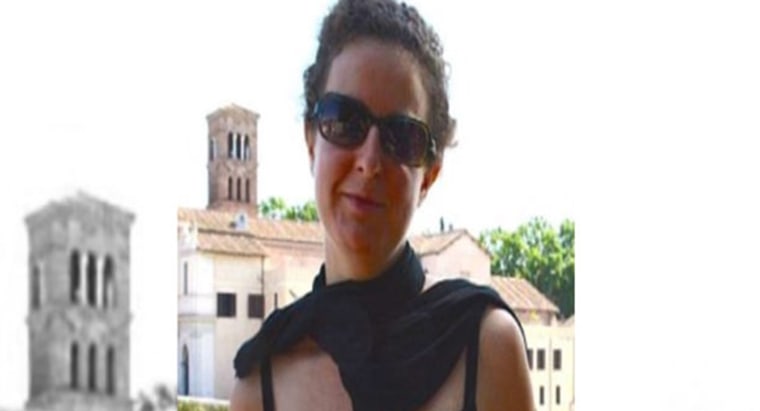 "The husband reported to police that they were attacked by a man with a cutlass [sword]," McIntyre said. "He escaped but his wife went missing."
A massive search was launched and Colker's body was found about an hour later, according to McIntyre.
Autopsy results released by police on Tuesday said Colker "died as a result of extensive skull fracture and asphyxia."
McIntyre would not confirm whether Colker's wounds were consistent with a machete attack, saying only that an investigation was underway.
He said a suspect has been been taken into custody but has not been charged and is assisting with the investigation.
"We do have a process to follow," McIntyre said. "With time, with patience we are hoping that we will solve this crime."
Colker was originally from Georgia and was vacationing in Grenada at the time of her death, according the State Department.
"The embassy is working closely with officials investigating Ms. Colker's death," the U.S. Embassy to Barbados and the Eastern Caribbean said in a statement. It did not provide further details and referred all inquiries to local police.
State records show that Colker was a licensed physician's assistant to a pediatric anesthesiologist with Children's Healthcare of Atlanta.
The hospital called Colker a "valued member" of Children's Healthcare team, saying staff were "deeply saddened by this horrific news."
"Our thoughts and prayers go out to her family during this difficult time," the hospital said in a statement.
The physician's assistant had a passion for travel and had met her husband on a 2014 vacation, one of Colker's neighbors told NBC station 11Alive.
"Jessica was one of the most genuine, loving, real people I'd ever met," neighbor Sara Greene told the station, fighting back tears.