LONDON — An American woman was killed and five other people injured in a stabbing attack on the streets of the British capital, police said Thursday.
A 19-year-old Norwegian man of Somali ancestry was arrested on suspicion of murder after the incident in Russell Square, a busy area near the British Museum.
Another American citizen was among the injured — along with Australian, Israeli and British nationals, according to London's Metropolitan Police. The square is flanked by many large hotels popular with tour groups.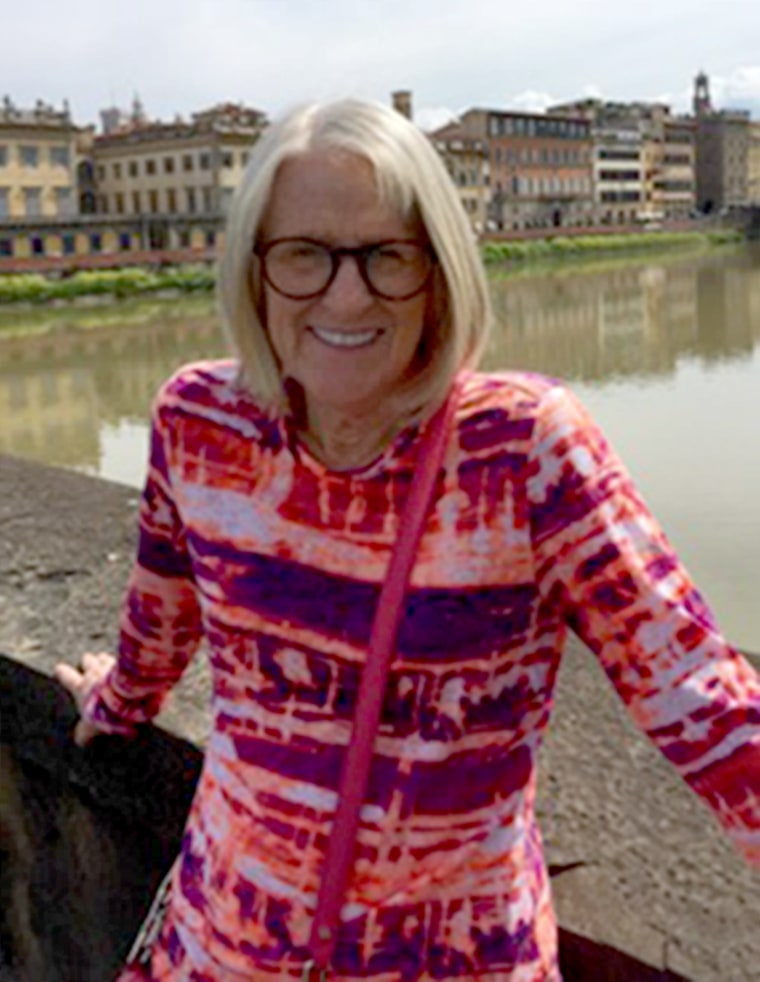 Florida Governor Rick Scott identified the woman as Darlene Horton.
"Extremely saddened to hear about the loss of Darlene Horton in London," He said in a post on Twitter.
U.S. Ambassador to Britain, Matthew Barzun, described the woman's death as "heartbreaking."
Horton was in London with her husband, Florida State University psychology professor Richard Wagner, where he taught during the summer session when the attack occurred, the university said in a statement Thursday. The couple had planned to return to Florida on Thursday.
"There are no words to express our heartache over this terrible tragedy," FSU President John Thrasher said. "We are shocked that such senseless violence has touched our own FSU family, and we will do all we can to assist Professor Wagner and his loved ones, as well as his friends and colleagues in the Psychology department, as they mourn."
Authorities said early indications were that mental health was a "significant factor" in the attack. Police said no evidence had been found to suggest that the suspect was motivated by terrorism.
The suspect is a Norwegian national who moved to Britain in 2002 when he was just 4 or 5 years old, Frode Andersen, spokesman for Norway's Ministry of Foreign Affairs, told NBC News.
London Mayor Sadiq Khan urged Londoners to "remain calm and vigilant."
Metropolitan Police Assistant Commissioner Mark Rowley said that "an increased presence on the streets of officers, including armed officers" had been deployed "as a precautionary measure."
Investigators have interviewed the suspect and his family, and officers have searched an address in north London and plan to search another in the south of the city.
The has been an increase in the number of armed officers patrolling London following several attacks in Europe, but the majority of British police do not carry guns.
Armed officers were called to the scene at around 10:30 p.m. local time (5:30 p.m. ET). They arrived five minutes later and discharged a Taser while arresting the suspect but no shots were fired.
"We should be proud of them and the British tradition of using the minimum necessary force," Rowley added.
Horton died at the scene.
Eyewitness Rehana Azam told NBC News that emergency services tried to revive the victim by performing CPR on her for at least 20 minutes. "They were trying everything they could," said the 43-year-old, who saw the incident from her hotel room overlooking the square.
Two other women and three men were hospitalized but three were discharged, police said.
Among them was a young Israeli woman on vacation in London. Israel's embassy said her wounds were minor and she was quickly discharged from hospital.
The suspect was taken to hospital and remained in custody at a London police station Thursday.
The area saw one of the four suicide attacks that rocked London on July 7, 2005, when a bomber detonated his device on a bus one block away in Tavistock Square.
London has been on high alert after recent deadly attacks in France, Belgium and Germany.
Metropolitan Police Commissioner Sir Bernard Hogan-Howe warned at the weekend that it was a case of "when, not if" there was an attack on the British capital.