BEIJING — While a 21-gun salute and White House state dinner will herald Xi Jinping's first visit to the U.S. as China's leader, the pomp and fanfare aren't expected to paper over an increasingly strained relationship.
Xi is expected to face hard questions while in Washington — and there has been plenty of shadow-boxing ahead of his arrival. Washington has been publicly contemplating sanctions in response to what officials see as wholesale cyber-spying, while military chiefs have proposed challenging China's island-building in disputed waters.
Meanwhile, Beijing has become a pantomime villain among Republicans vying for their party's presidential nomination. Donald Trump has taken aim at China's alleged currency manipulation and accused China of stealing American jobs.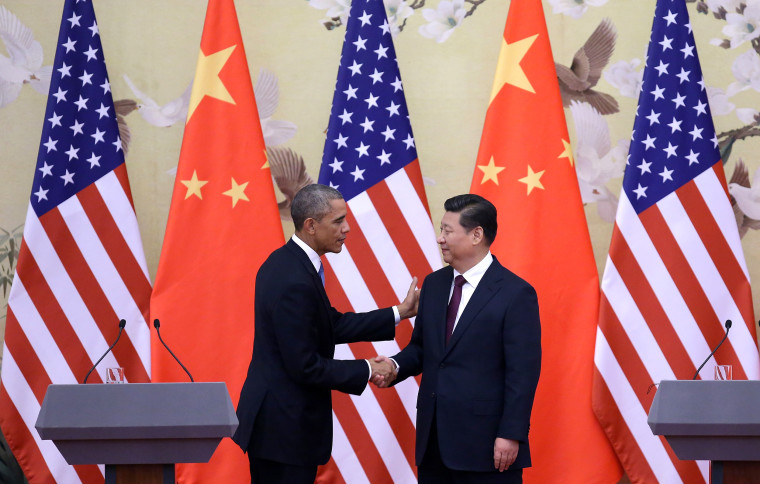 However, even President Obama's allies are pressing for a tougher approach to Beijing. Here's a look at the key issues between the two nations — and what to expect of the meetings.
The thorny issues between China and the U.S. could come to the fore before Xi even gets to Washington. He's flying into Seattle first on Tuesday, where he'll give a big policy speech to business leaders and visit the Boeing factory.
Beijing also has organized a technology forum in Seattle on Wednesday to which leading American tech executives have been invited — though it's not clear if Xi will attend himself. One person who will be there is Lu Wei, who oversees China's internet and has been imposing ever greater restrictions on foreign companies.
Lu also oversees the country's system of internet censorship, dubbed the 'Great Firewall' — which could get awkward since Google and Facebook, both blocked in China, are invited to the forum.
The New York Times reported that the meeting — designed in part to show Beijing's sway over western tech companies desperate for a slice of China business — has rankled Obama administration officials, just as they are contemplating a more aggressive push-back over cyber-spying.
Alleged Chinese theft of commercial secrets was raised at the last Obama-Xi meeting in 2013 — just before Xi became president — but U.S. officials say that government-abetted cyber-crime since then has continued to grow.
Beijing denies the accusation, claiming it is a victim too.
Ahead of Obama and Xi's meetings on Thursday and Friday, officials have floated the idea of a cyber "arms deal" under which both countries would agree not to attack each other's critical infrastructure — including power stations and the banking system — in peacetime.
Beyond cyber spying, there's also the thorny issue of the South China Sea. Recent satellite images show continued Chinese construction on man-made islands in disputed waters, most of which is claimed by Beijing. The images, in a report by the Centre for Strategic and International Studies, reveal that two more airstrips are being built in the Spratly Islands, apparently contradicting assertions by China's Foreign Minister that reclamation work had been finished.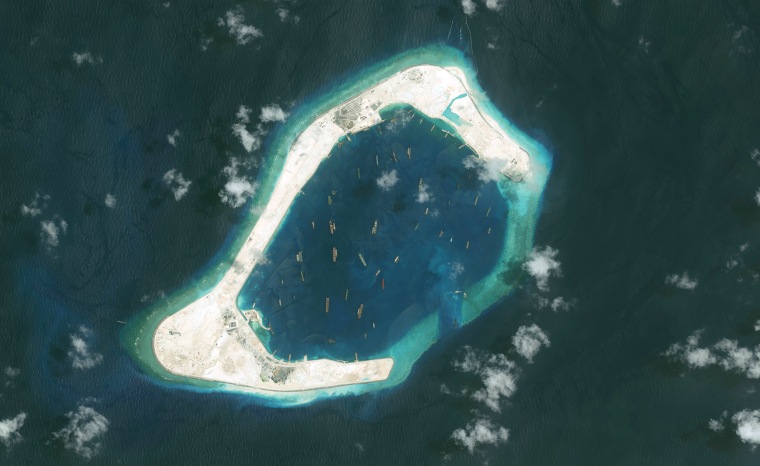 There are reports that the Pentagon wants to sail ships or fly planes within twelve miles of these reclamations in order to demonstrate that the U.S. does not recognize them as real islands or any claim over the surrounding waters.
Admiral Harry Harris, head of the Pacific Command, told senators at a Congressional hearing that he believes the U.S. "should be able to exercise freedom of navigation and maritime flight in the South China Sea against those islands."
A big Chinese military parade earlier this month that included missiles specifically developed to target U.S. carriers further unnerved Washington officials. Beijing said the parade was to commemorate the victory over Japan and the end of the Second World War. Most Western leaders stayed away.
Amid the underlying tensions, Xi also will be trying to reassure American businesses and the Obama administration about the strength of the Chinese economy and his ability to manage reforms and a sharp slowdown in growth.
Xi defended his government in an interview with the Wall Street Journal published Tuesday.
"Any ship, however large, may occasionally get unstable sailing on the high sea," he told the newspaper, asserting that he would not be deterred from reforms.
But the recent stock market meltdown and the government's botched attempts to prevent it have dented confidence in Chinese technocrats.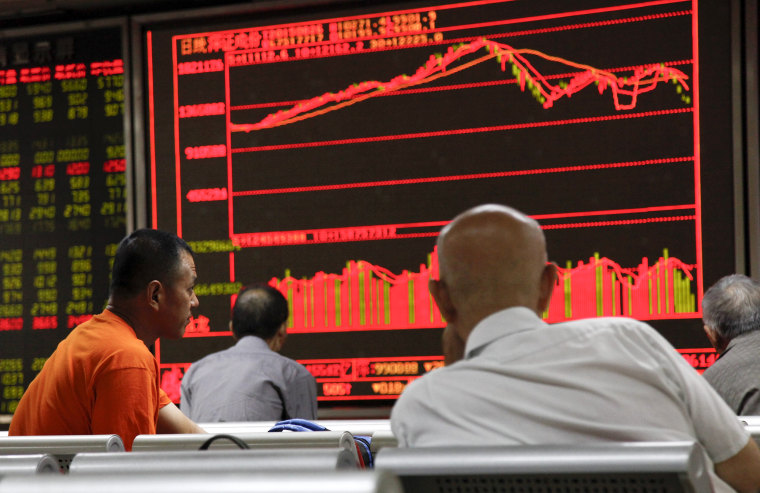 That — coupled with insipid proposals this week for the reform of bloated state-owned companies — have raised further questions about Xi's true commitment to reform.
For all his efforts to court American business, Xi is facing a moment of corporate ambivalence towards China. For 30 years, the country was seen as a land of opportunity even if the reality was often different. While some American companies have grumbled about perceived discrimination in favor of local rivals and counterfeiting, most have kept grievances private for fear of being excluded from the Chinese market.
A string of recent reports have also questioned the reliability of Chinese statistics, switching instead to estimates based on more tangible measures such as coal and energy consumption and freight movements, all of which paint a far bleaker picture.
The U.S. recently made a peace offering of sorts — sending back one of China's most wanted men, who's been a resident in the U.S. for 14 years. Yang Jinjun, accused of bribery and embezzlement, was on a 100-strong list of people who've fled abroad but are wanted for alleged corruption by the Communist Party's internal disciplinary body.
Many on the list have questionable resumes, but the U.S. and others have been reluctant to return them because of concerns over the integrity of China's legal system.
On a more positive note, expect at least some progress on climate change cooperation. An accord last November at a Beijing summit between the two presidents, pledging to enact policies to cut greenhouse gas emissions, was one of the main results of that meeting.
Obama's top climate change negotiator met last week in Los Angeles with his Chinese counterpart, likely paving the way for further announcements by the world's two biggest greenhouse gas polluters this week.
But it's an achievement likely to be overshadowed by growing mistrust.