Russian forces began pulling out of Syria on Tuesday, hours after President Vladimir Putin ordered their withdrawal by saying his objectives had been largely achieved.
The abrupt announcement signaled a shift in Syria's civil war, which on Tuesday entered a fifth year of bloodshed.
While the timing of Putin's order came as a surprise, analysts said it was no secret Russia was looking for an exit strategy. Here's why Moscow seized its moment.
... A BIT OF BACKGROUND
Russia went into Syria six months ago saying it wanted to destroy ISIS and terrorists. Western officials called that a cover for bolstering Syrian President Bashar Assad.
The real objective though, according to experts, hit closer to home.
"Russia is an unreliable ally at best to anybody — and its politics and international relations are based upon a very clear and cold-eyed view of its own national interest," explained James Nixey, head of the Russia program at U.K.-based think tank Chatham House.
He said Russia's real aim was securing its footprint in the Middle East and rising from the ashes of international isolation brought on by its intervention in Ukraine — while "showing up" the West.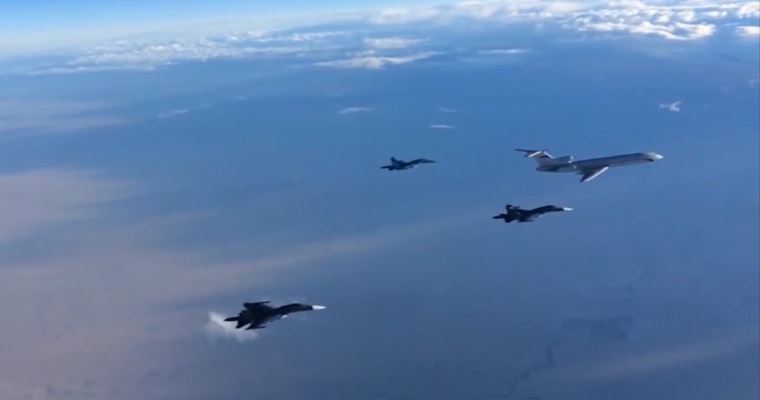 Intervening in Syria was a way to do both. The pullout, then, makes sense once it's established that Putin's intervention wasn't about ISIS, terrorism or even helping Assad himself.
"It's obviously bad news for President Assad but it's a smart tactical move from Vladimir Putin," Nixey said. "Assad is merely an instrument with which to retain Russian influence in the Middle East and Syria in particular... He can be disposed of if it's useful to do so."
... WHY NOW?
The timing of Moscow's announcement is hugely significant and clearer in hindsight, according to Russia researcher Sarah Lain of the Royal United Services Institute.
"It wasn't in Russia's interest to be in a drawn-out process," Lain explained. "Economically, things aren't great for Russia and they're still looking at Ukraine in terms of their military foreign policy."
She said while a withdrawal was "logical," that "no one could have predicted" the timing of such an announcement.
Related: Why Russia Wouldn't Let Syria Go
Some of that might have to do with Putin's allegiance to Assad. While Russia's support for Assad's regime has been unwavering, analysts say it was more about principle than personality when it came to the Syrian leader.
"There were signs he was becoming overconfident to the annoyance of Russia," Lain said. "You can see some tensions there — Assad was looking like a liability."
With a "shaky but kind-of-working cease-fire" and resumption of peace talks this week in Geneva, she said, "Russia saw an opportunity."
... WHAT WILL CHANGE ON THE GROUND?
Experts warned to wait and see how the military pullout will play out in practice, if it's about showmanship or substance.
One rebel group in the city of Aleppo swiftly dismissed the withdrawal announcement as "propaganda" ahead of the Geneva peace talks.
"The Russians want to show that they are dealing positively with the Syria crisis," Fastakim spokesman Zakaria Malahifji told NBC News. "We don't trust them and we don't believe that there will be any change on the ground."
Still, early Tuesday Russia's Ministry of Defense said the first batch of planes — including Su-34 bombers — had departed Syria.
While equipment and manpower were being loaded out, Russia still is leaving quite a bit behind. Russia will maintain two bases in Syria and could in theory jump back to its ally's assistance.
"We're preserving our military presence there — keeping the S-400 missile batteries, troops in the Hmeymim air base and the naval resupply point in Tartous, military advisers to Assad," said Vladimir Akhmedov, of the Institute of Oriental Studies at the Russian Academy of Sciences. "It's not really leaving, just decreasing our military presence there."
Still, he said the pullout was partially about sending a message to Assad after the Syrian leader rubbed some in Moscow the wrong way.
"Assad stopped listening," according to Akhmedov. "This pullout is a certain signal to the regime that you just can't do that."
... PROSPECTS FOR PEACE?
In the grand scheme of things, the six-month intervention cost Putin little in terms of resources when stacked up against the valuable PR he gained.
It showed his citizens he was effective and powerful — and put Putin on equal footing with the U.S. on the Syrian issue, at least.
"We've achieved our main goals," said Alexander Baunov, of the Carnegie Moscow Center. "Russia was fighting for breaking out of international isolation, for return to communication, to get back its seat on the global board of directors, if you will."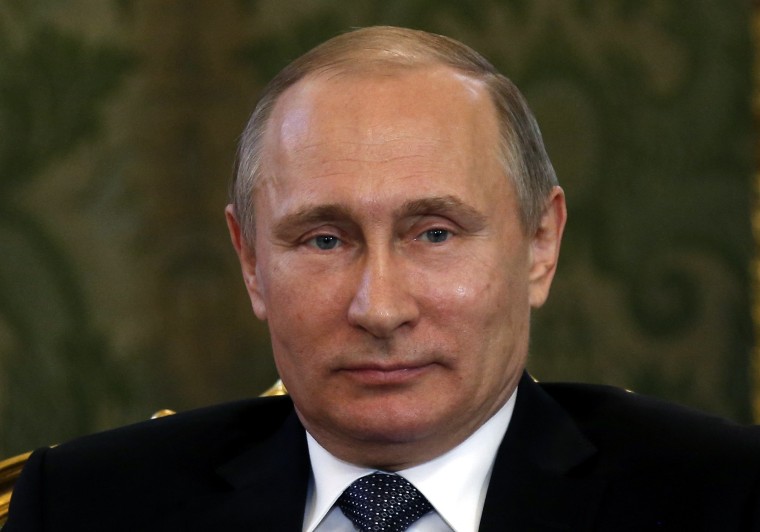 Now that Russia has managed to maneuver itself into a position of real leverage by showing it can incentivize or de-incentivize Assad in a way the West cannot, that sets a certain tone for peace talks currently underway.
The Kremlin said Putin and Obama had a "constructive" and "frank" conversation in which both called for intensifying the "political process for settling the Syrian conflict."
Rep. Adam Schiff (D-Calif.) said maybe that will incentivize the Syrian government to negotiate an end to the conflict.
"With his protector leaving, Assad may have to be more amenable to a phasing out of his rule," the ranking member of the House Intelligence Committee added.
... BEYOND THIS BATTLEFIELD
Neither Putin's ultimate end game nor next play appeared to matter much to Syrian opposition groups.
"Nobody knows what is in Putin's mind, but he has no right to be in our country in the first place. Just go," said Salem Al Meslet, spokesman for Syria's opposition High Negotiations Committee.
Beyond the immediate battlefield, though, Russia's withdrawal has raised fears on other fronts.
U.S. Sen. John McCain said now that Putin has "bombed and killed enough of the opponents of the murderous Assad regime to ensure its survival," Russia may turn its attention elsewhere.
"I fear that a bloody spring is coming again to Ukraine," McCain warned.