BEIJING — It may have looked no different from the past few years' gatherings — with its rows of suited men and perfectly draped red curtains — but this year's National People's Congress delivered one of the most significant shifts in Chinese politics this century.
After casting his own ballot, a visibly relaxed Xi Jinping looked on as the annual meeting of China's rubber-stamp parliament voted to abolish a two-term limit on the presidency, effectively paving the way for the 64-year old leader to enjoy unchecked rule for life.
The historic vote was a formality and its result unequivocal: 99.8 percent of the 3,000 delegates voted in favor of amending the constitution. Only two delegates voted against and three abstained.
The move was put in motion last month through an unemotional, 36-word update from the state news agency Xinhua, but a decision had been predicted since last October's Communist Party Congress, at which Xi failed to appoint a clear successor. Still, that China is officially stepping into a new era of totalitarianism came as a shock to the 1.4 billion people whose fates are now irrevocably tied to one man.
An early sign of public discomfort showed in the hours after the news was announced last month when Baidu, China's version of Google, showed a spike in searches for the term "emigration." Then censors swooped in. The following day, the term was no longer available to search; also restricted were "tenure," "constitution," and several others deemed too sensitive or too critical.
"I personally think the impact is negative," said Yang Xiaohui, a retired professor at Peking University's School of International Studies. "[Xi] wants to stay in power for a very long time. The most important driving force is himself."
When Xi came to power in 2012, there was hope he might transform the Communist Party into a modern government intent on economic reforms and rule of law. Instead, Xi's actions have seen the most astonishing centralization of power here since the disastrous rule of Mao Zedong, the founder of communist China.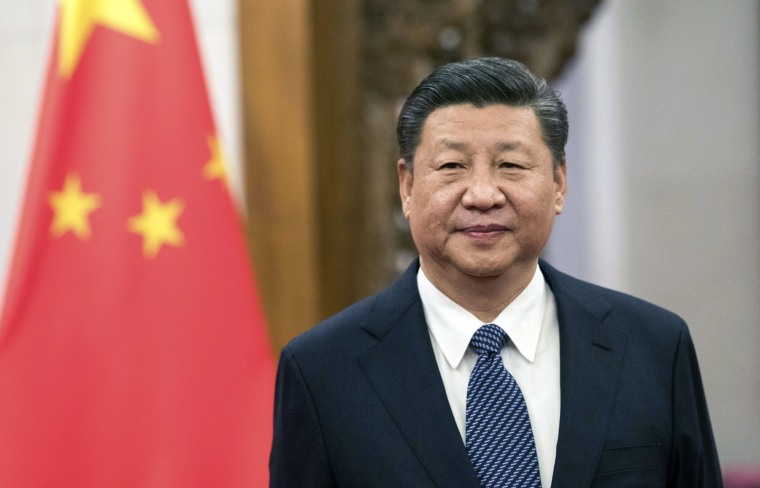 Xi has taken new titles, intensified propaganda and internet censorship, and overseen a crackdown on human rights defenders that in just two years has detained and punished more than 200 lawyers.
Importantly, Xi's anti-corruption drive has provided a mandate to purge thousands of his own party rivals, enabling him to restock the political and military establishments with his loyalists.
"No one in the high ranks dared oppose this, so he did it," said Zhang Lifan, a noted historian who said the government warned him against giving interviews. "The core problem is not collective leadership or dictatorship. It's the one-party system."
Collective leadership, the distribution of power within an organization structure, was a legacy of Deng Xiaoping, China's reformist leader who ushered in the open-door policy for foreign investments that shaped modern China.
Deng introduced the governing structure and in 1982 abolished lifetime tenures to steer China away from "leadership of a single person" after the chaos of Mao's despotic rule, particularly the 1966-76 Cultural Revolution.
Carl Minzner, an expert in Chinese law and governance, told NBC News that "the greatest domestic risk as those reform-era norms erode is that the domestic political instability and turbulence of China's pre-1978 era will begin to emerge — zombie-like — from the grave."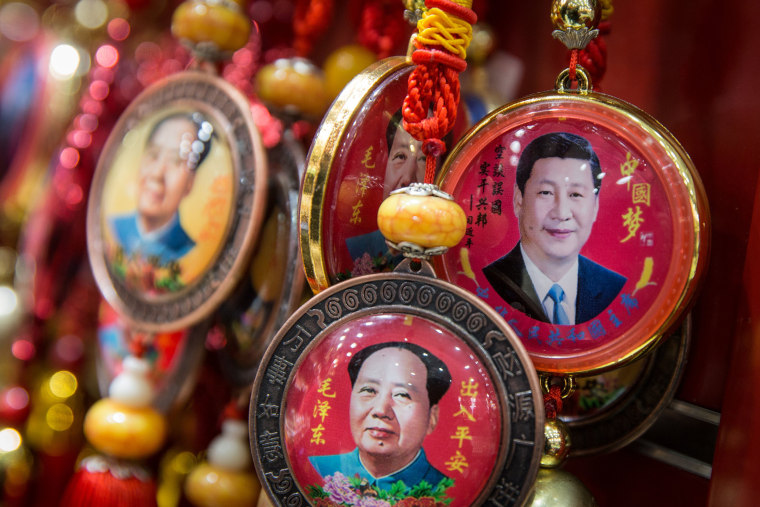 From the outset, Xi was compared to Mao because of the personality cult that was building around him. He moved to restore the core beliefs of the Communist Party and made them interchangeable with his own. At the last Congress, the party voted to change the constitution to enshrine "Xi Jinping Thought" as a guiding ideology, a distinction previously only afforded to Deng and Mao.
"In most countries, democratic ones included, leaders who serve more than 10 years get into trouble," said Steve Tsang, director of the SOAS China Institute at University of London. "There is a shelf life of sorts, and an issue of power corruption, even if you are being held to account. In a country like China, power corruption could go even further."
Despite the profound geopolitical implications, most governments chose to ignore the original announcement two weeks ago; the U.S. refused to criticize it.
"I believe that's a decision for China to make about what's best for their country," White House Press Secretary, Sarah Huckabee Sanders, told reporters. She added that term limits were something President Donald Trump "supports here in the United States," but said it is up to China to decide for itself.
The apparent lack of international concern, or reluctance to express it, is troubling for Chinese liberals who count on outside pressure to promote change.
Under Xi's grip, the atmosphere for domestic political dissent has been squeezed of oxygen. Critics routinely disappear into the murky world of security detention, or appear in forced confessions across state media from which Xi has openly demanded absolute loyalty.
"Xi is not a Deng Xiaoping figure," said Tsang of the SOAS China Institute. "He is not loved and admired. He is feared."
Predictably, Chinese state media is trumpeting Xi's move. The Global Times, a party-run English language tabloid, claimed "all Chinese people" supported the stability it would bring to China's future; another newspaper claimed the decision would "ensure people live happier lives."
State broadcaster CCTV posted an article to its popular WeChat account that declared: "Under the leadership of Xi, Chinese people have stepped into the promising new era!"
It is also a new era fraught with profound risk and guarantees little beyond the unfettered rule of the man who may well be president for life.