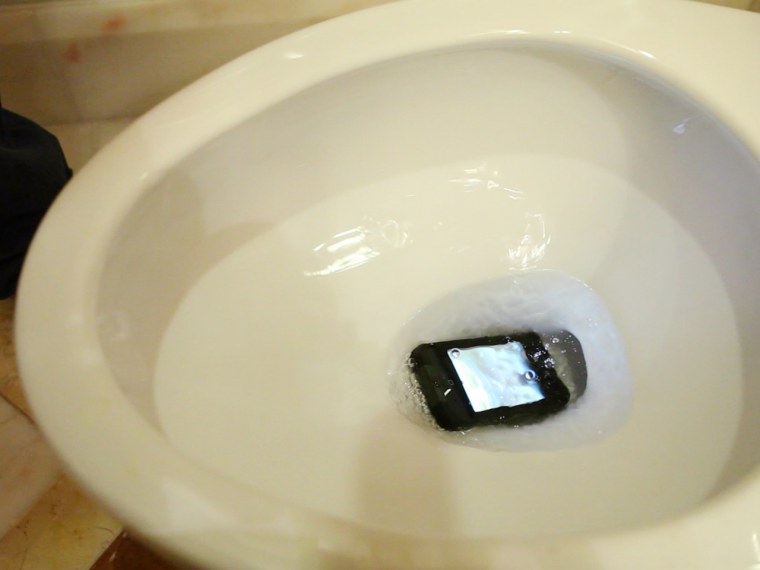 The next time an Android user mocks your shiny new iPhone or BlackBerry, just smile, nod ... and avoid touching his phone. Because odds are quite high that the device has been used while its owner sat on the toilet at some point — and who knows if he even washed his hands.
According to a survey conducted by marketing agency 11mark, about three-fourths of Americans with mobile phones admit that they have occasionally used their devices in the bathroom.
74 percent of men and 76 percent of women reported that they took their mobile phones into the bathroom, so there wasn't a large gender gap. Instead it was their device types which divided the toilet texters (and talkers) from those who prefer to disconnect while in the lavatory. 
It seems that 87 percent of Android users admitted to using their mobile phones while on the throne. In comparison, 84 percent of BlackBerry users and only 77 percent of iPhone users took their phones into the little girls' and boys' rooms.
The BlackBerry users were the ones most likely to answer a call than the others though. According to the survey, "75 percent of BlackBerry users report they have done so, versus 67 percent of Droid and 60 percent of iPhone users."
I hope they at least hang up before flushing.
Related stories:
Want more tech news, silly puns, or amusing links? You'll get plenty of all three if you keep up with Rosa Golijan, the writer of this post, by following her on Twitter, subscribing to her Facebook posts, or circling her on Google+.