Just days after huge crowds of demonstrators took to the streets in cities around the world to voice their support for women's rights, Russia is set to advance legislation that would decriminalize domestic violence.
The bill would remove criminal liability for assaults against family members, which were first-time offenses, caused no injury that required hospital treatment and excluded rape. Instead, such assaults would become an administrative offense, meaning they would result in fines rather than jail sentences.
The legislation was introduced by ultra-conservative lawmaker Yelena Mizulina, who gained international notoriety as the architect of Russia's controversial law banning "gay propaganda".
Russian lawmakers gave near-unanimous approval to the legislation at its first reading in the Duma earlier this month. If the bill passes its second reading, scheduled for Jan. 25, without being substantially altered, then it is seen as likely that it will pass through the rest of the parliamentary process and become law.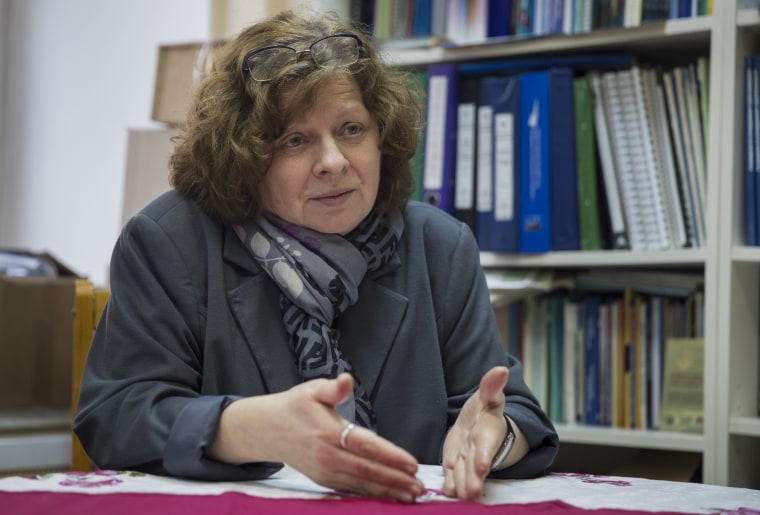 Data on domestic violence in Russia are obscure, but Interior Ministry statistics show that 40 percent of all violent crimes in Russia are committed in family surroundings. In 2013, more than 9,000 women were reported to have been killed in incidents of domestic violence.
The bill would make battery on a family member punishable by a fine of less than 30,000 rubles ($500) or a 15-day arrest.The bill stems from a Supreme Court ruling last summer to decriminalize battery that doesn't inflict serious bodily harm, but to retain criminal charges for those accused of battery against family members.
Conservative activists objected, arguing that criminalizing what some referred to as a "slap," was an unwarranted interference by the state in family life that undermines parents' authority to discipline their children.
At a press conference in December, a journalist from a conservative publication asked President Vladimir Putin whether he would seek to overturn a law which would jail a parent who "spanks his child for a good reason as a means of education, a traditional Russian one," while a non-relative who did it would merely be fined.
Putin replied that "it's better not to spank children and refer to some traditions [as justification]," but added: "We should not go overboard with it [punishment for battery]. It's not good, it harms families."
But behavior that supporters of the law saw falls within the realm of acceptable behavior has stirred some controversy.
Olga Batalina, one of the bill's co-authors, said in the Duma last week that the penalty for battery should be lenient for acts of violence "committed in an emotional conflict, without malice, without grave consequences."
"Battery doesn't even involve grave bodily harm. We're only talking about bruises, scratches, which is bad, too, of course," Batalina said.
The comment rattled some lawmakers.
"Has anyone tried going around with a bruise for a week?" deputy Oleg Nilov asked Batalina at the hearing. "Does anyone think it's OK?"
The legislation has angered human rights advocacy groups, and sparked condemnation from politicians overseas.
"This bill is a sickening attempt to trivialize domestic violence, which has long been viewed as a non-issue by the Russian government," Anna Kirey, Deputy Director for Campaigns for Russia and Eurasia at Amnesty International, said in a statement.
"Far too often victims find they cannot rely on the law for protection and their abusers are let off the hook, with only a tiny fraction imprisoned for their actions," she added.
In a letter to senior Russian lawmakers Thorbjorn Jagland, Secretary General of the Council of Europe, condemned the legislation as "a clear sign of regression within the Russian Federation and would strike a blow to global efforts to eradicate domestic violence."
Duma speaker Vyacheslav Volodin dismissed the letter as an "unacceptable" attempt to influence parliament.
The Moscow-based Anna Center foundation, which runs Russia's only domestic violence hotline, received more than 5,000 calls last year. The foundation says many more calls that go unanswered since the line operates only between 7 a.m. and 9 p.m.
The Duma bill "is not going to improve the situation to say the least," said Irina Matvienko, who runs the hotline.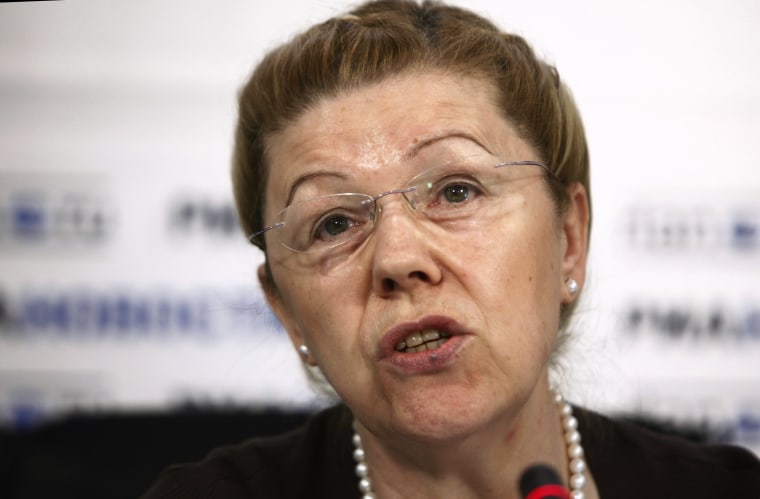 "Domestic violence is a system which makes it difficult for a woman to seek help," she said. "It's not a traditional value. It's a crime. "
Activist Alyona Popova, whose online petition against the bill has attracted more than 180,000 signatures, sees the efforts to decriminalize domestic violence as a continuation of the Kremlin's increasingly aggressive policies after several repressive laws targeting various groups, from foreign-funded NGOs to gay people.
"I think it's part of an overall ideology: aggression and violence are on the rise in society in general since war is everywhere and we're surrounded by enemies," Popova said, referring to the state media narrative that portrays Russia as a besieged fortress.
There haven't been any significant protests against the bill so far.
Popova is not surprised: discussing domestic violence still is taboo in Russia."Society is judgmental," she said. "It goes like this: you're a bad woman if you allow this to happen to you, or you're airing dirty laundry and you're to blame, or it's he beats you it means he loves you. And a lot of people don't want to go public about it."