LONDON - Moss and mushrooms. Caramelized milk and cod liver. Raw beef and ants. These dishes are found on the menu at Denmark's Noma, which has been voted the world's best eatery by the great and the good of the restaurant industry.
Noma first made waves in 2010 after being awarded top place in the World's Best 50 Restaurants list, sparking a global fashion for foraging, and propelling the Scandinavian food movement.
After falling from the top place last year, Noma's experimental, regional and downright quirky food won back its No. 1 spot during a ceremony in London on Monday night.
The annual list is compiled by "Restaurant" magazine and is what they call a "snapshot of the opinions and experiences of over 900 international restaurant industry experts. What constitutes 'best' is left to the judgment of these trusted and well-traveled gourmets."
Other restaurants celebrated in the list were El Celler de Can Roca in Girona, Spain, with its focus on local Catalan ingredients, which came in at No. 2. Osteria Francescana in Modena, Italy, with its mix of traditional and modern Italian food, came in at No. 3.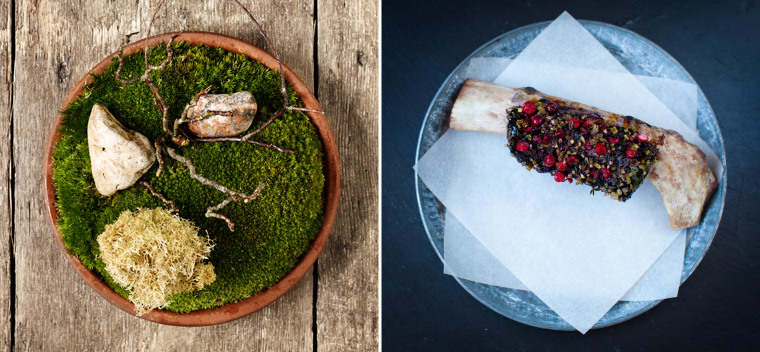 At a glitzy ceremony in London, chef and co-owner Rene Redzepi gave what was described as a "Viking roar" as he and his team made their way on stage to accept the award.
In an emotional speech, Redzepi called his group of chefs "the geeks in a class of fine linen and expensive wines" who were fueled by their failures to create the dishes they were now being lauded for.
American restaurants also did well.
Chef Joshua Skenes from San Francisco's Saison was named as "One to Watch" at the ceremony. His restaurant was lauded for his innovative cooking and creative -- albeit pricey -- tasting menus, including dishes such as abalone with abalone liver sauce, tuna "ham" and golden caviar.
Eleven Madison Park in New York at No. 4 was voted the best restaurant in North America.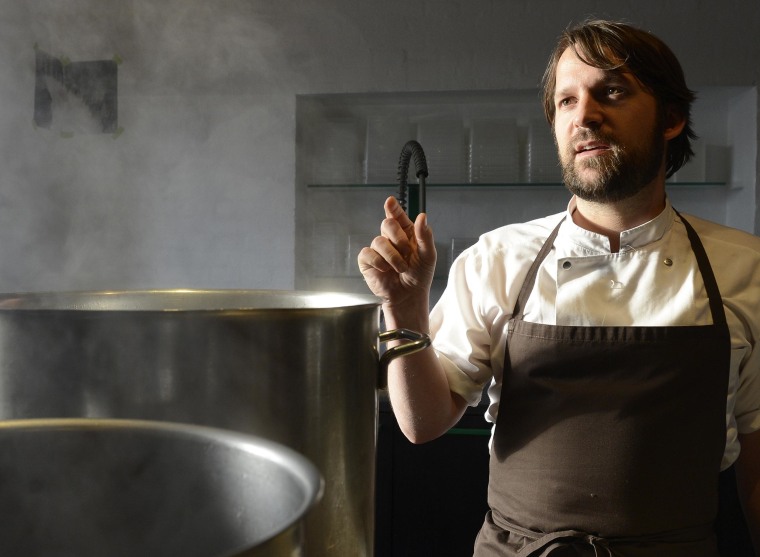 Other U.S. restaurants that moved up the list include San Francisco's Coi at No. 49, The French Laundry in Yountville, Calif., at No. 44, and Alinea in Chicago at No. 9.
- Shanshan Dong