An Arab self-made billionaire said he regretted backing Donald Trump after the Republican frontrunner called for all Muslims to be barred from entering the United States.
"I wrote an article supporting him [in a leading Gulf newspaper in August]," Khalaf Al Habtoor, who has featured on the Forbes rich list, told NBC News on Tuesday. "I said we are fed up with the politicians, they have destroyed the Middle East ... I wrote we need a successful businessman like Mr. Trump."
Al Habtoor is the chairman of United Arab Emirates-based conglomerate Al Habtoor Group, which built Dubai's airport and owns Aston Martin and Bentley dealerships and luxury hotels throughout the region.
He was shocked by Trump's comments, which the American tycoon defended Tuesday as "common sense."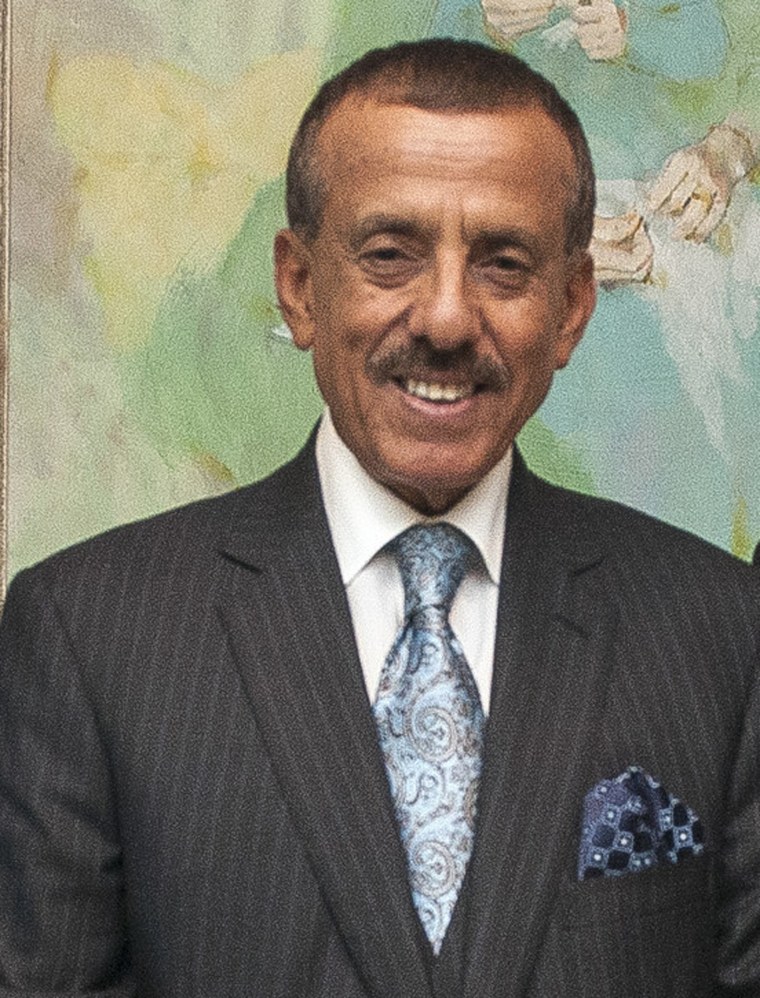 "When he was talking about Muslims, attacking them ... I had to admit I made a mistake in my supporting Mr. Trump," he said. "He is creating a hatred between Muslims and the United States of America."
Extremists like ISIS "will thank Mr. Trump for his comments — this is very dangerous what he is doing to the United States," Al Habtoor added.
Trump said on Monday that he backs "a total and complete shutdown of Muslims entering the United States until our country's representatives can figure out what the hell is going on." Trump said this ban was necessary to protect the U.S. from Muslim extremism.
Trump's empire stretches throughout the world, including in predominantly Muslim countries like the United Arab Emirates, Turkey and Indonesia, according to his company's corporate website and financial disclosures.
Damac Properties, which partnered with the American property magnate to operate Trump-branded golf courses near Dubai, declined to discuss the issue. Damac says its the largest private luxury real estate developer in the Middle East and lists multiple properties throughout the region on its website.
"We would like to stress that our agreement is with the Trump Organization as one of the premium golf course operators in the world and as such we would not comment further on Mr. Trump's personal or political agenda, nor comment on the internal American political debate scene," Damac senior vice-president Niall McLoughlin said in an emailed statement.
The Dar al Ifta, Egypt's official religious body that issues binding decrees, described Trump's comments as "hate rhetoric" that is "totally erroneous."
It added: "Islam exhorts peace and coexistence among all humans and it is unfair to blame all Muslims for the actions of a minority that manipulates fundamentals of the religion."
According to The Trump Organization, the real estate mogul has partnered up with MNC Group — an investment company in majority Muslim Indonesia whose portfolio includes media, financial services and real estate — to open a luxury hotel in Bali.
In Turkey, Trump joined with industrial conglomerate Dogan Holding to build Trump Towers Istanbul, a residential and office complex.