A New Zealand court granted bail on Thursday to two associates of the founder of online file-sharing website Megaupload, accused of being involved in a scheme that allegedly made more than $175 million from Internet piracy and illegal file sharing.
Dutchman Bram van der Kolk, 29, and Finn Batato, a 38-year-old German, who were arrested last Friday along with Megaupload's founder, Kim Dotcom, were freed on bail. A decision on another accused, Mathias Ortman, was put off until Friday pending further submissions on his bail application.
"I am satisfied that the risk of flight here is minimal and such risk as remains can be met by the imposition of strict bail conditions including electronic monitoring," Judge David McNaughton said in a written judgement.
A lawyer for the men had argued their role in the company was different from that of Dotcom, and they did not have secret sources of funds or multiple identities.
The United States wants to extradite all four on charges of Internet piracy, copyright infringement, racketeering and money laundering.
Dotcom, 38, was refused bail on Wednesday because the judge believed there was a significant risk he could try to flee New Zealand. He will reappear in court on Feb. 22. His lawyer is preparing to appeal that decision, maintaining that Dotcom does not have the means to leave the country.
The defendants have said they are innocent of the piracy and other charges, asserting the company simply offered online storage.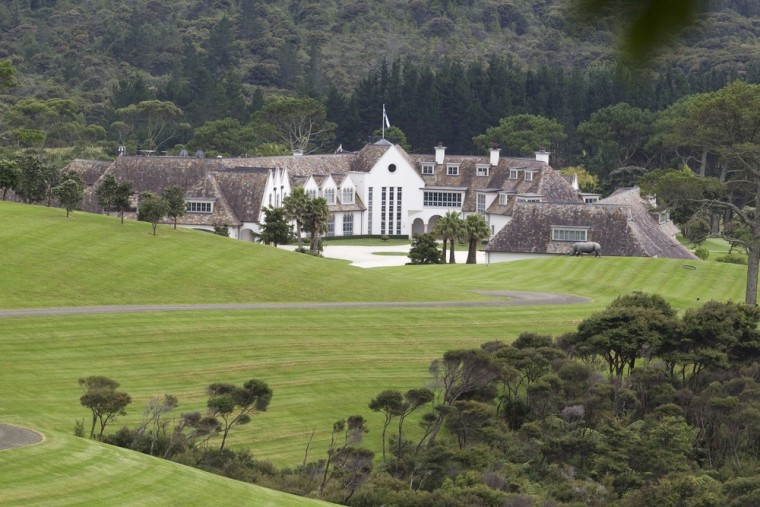 An extradition application must be lodged within 45 days of an arrest, and the U.S. must show the alleged offences would be crimes in New Zealand punishable by at least 12 months in jail.
Legal experts have said the extradition process is likely to be long and complex.
A U.S. Justice Department official told The Associated Press a sixth suspect, Sven Echternach, has been located in Germany, but declined to say if he'd been arrested.
Reuters and the Associated Press contributed to this report.