A gunman killed an Israeli soldier and wounded at least 11 other people at a bus station in southern Israel on Sunday as Palestinian-Israeli violence in the region continued.
Israeli police originally said two assailants were behind the attack in the city of Beersheba on Sunday, but police commander Yoram Halevy told The Associated Press that officers at the bus station mistakenly opened fire on a foreigner, who they thought was a suspect. He was injured.
The suspected gunman was killed after a long gun battle, police said.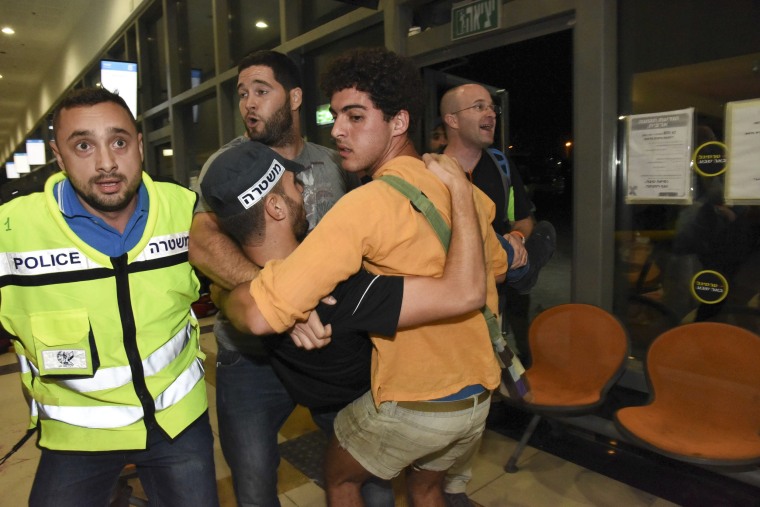 Several of the wounded, two of whom were in critical condition, were police officers, authorities said.
Earlier Sunday, Israel erected a short concrete barrier along a street that borders the Palestinian neighborhood of Jabel Mukabar and a Jewish neighborhood that Israel has built in annexed East Jerusalem.
Police said the wall, which is more than 30 feet long, was placed temporarily at a flashpoint of the recent flare-up of violence in the city and was intended to stop fuel bombs and other missiles thrown at the Jewish apartments.
At least 42 Palestinians and eight Israelis have died in recent violence in the region.
U.S. Secretary of State John Kerry said Sunday that he would meet with Israeli Prime Minister Benjamin Netanyahu in Germany and then with Palestinian leader Mahmoud Abbas later this week to ease the tensions.