LONDON — A father and his two young sons have been rescued after getting lost for 10 days in the Australian wilderness, forced to ration snacks and collect rainwater for survival. Steven Van Lonkhuyzen, 37, and his sons — aged five and seven — were last seen on Dec. 11 in Expedition National Park. Helicopters, farmers and locals had searched several hundred thousand square miles of land for the trio, whose ordeal began with a wrong turn.
Queensland Police said that a local cattle herder came upon Lonkhuyzen and his sons, whose car was "severely bogged" down in the dense woodland some 186 miles from where they were last seen re-fueling in southeast Queensland state. The family was "in good spirits," police said in a statement Sunday, adding that they would be medically examined as a precaution.
Lonkhuyzen told NBC News' Australian partner Channel 7 news that he'd tried to sound an alarm by issuing SOS signals with his car horn. "At some point [the food] was going to run out. We just managed our water and when it rained we caught a heap," he told Channel 7. "We were on water for the last seven days." Cattle farmer Tom Wagner said the young boys looked "relaxed" but "worn out" when he found them on Sunday. "We gave them a few biscuits and a sandwich and they got into that," Wagner told Channel 7.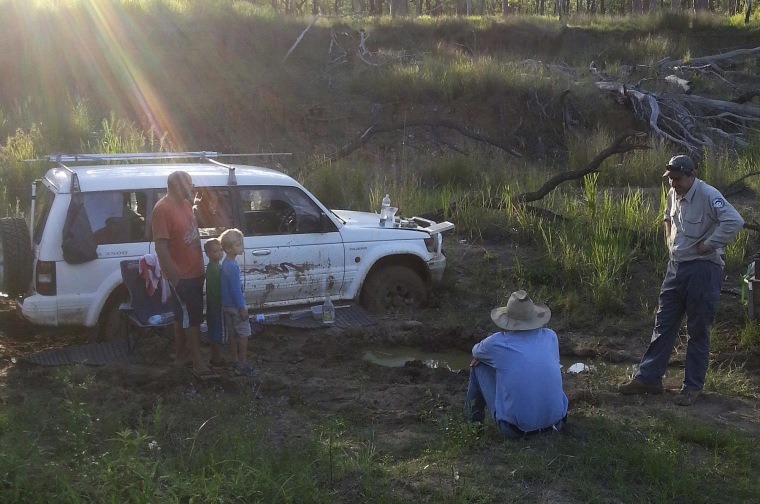 — Matthew Grimson