A father and his two sons have been arrested in Australia after police found a $3 million arsenal of more than 300 guns and 4.2 tons of ammunition at their farm, police said Thursday.
The men, aged 69, 46 and 42, were charged with possessing restricted firearms after police found the weapons stockpile stashed in sheds at their property in Monto, Queensland.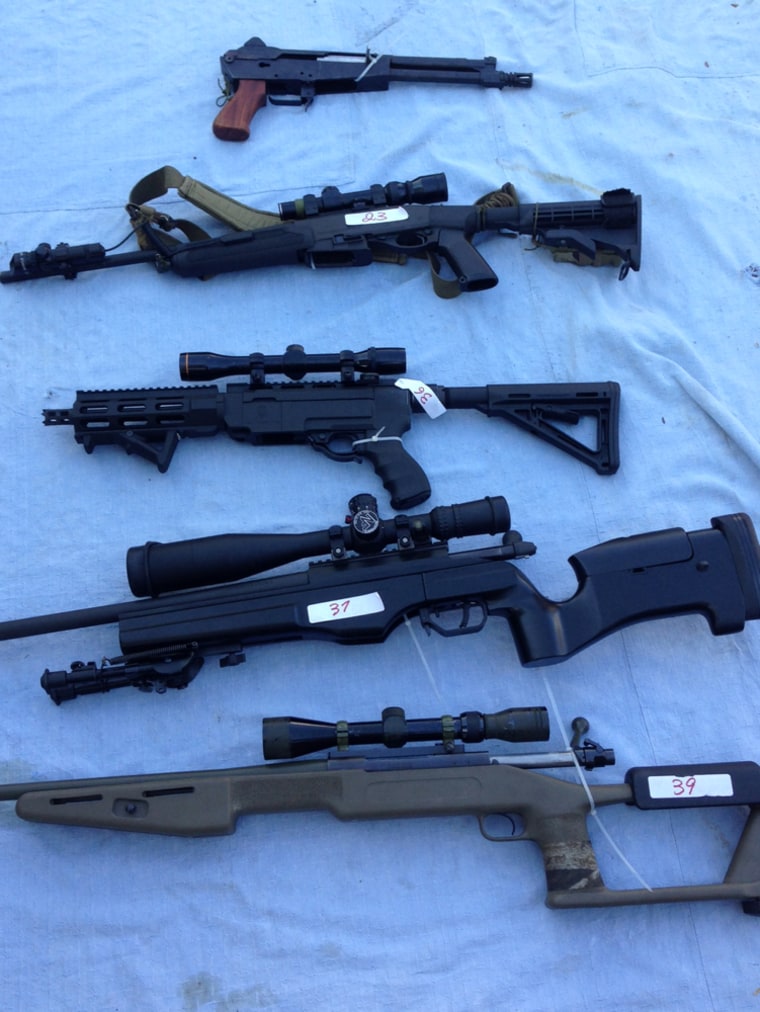 Among the 328 weapons were military-style automatic rifles, some of which were worth up to $50,000 each, and Glock handguns worth $10,000, police said.
"This is certainly one of the largest hauls of firearms, ammunition and weapons we have uncovered," said Detective Superintendent Jon Wacker of the Queensland Police. "These firearms are very disturbing."
The men, who have not been named, were licensed to have 71 weapons. But most of the stockpile was illegal, modified or converted in some way, Wacker said.
As well as the Glock handguns, the haul contained military-style guns such as AK-47s, MP5 sub-machine guns and rifles featuring telescopic lenses.
An audit of the men's weapons was carried out sometime in the past two months, in accordance with Australian firearms law, but police would not say if that led to the raid.
Wacker told a news conference Thursday that it appeared the men were "holding" many of the weapons for other people.
"[The firearms] will be matched with a national database to see if any of the firearms have been used in other offenses," he added.
"Our fear is that these firearms are high-caliber firearms that if they got into the wrong hands they could certainly be used in a nasty way."
The three men charged are due to appear in front of magistrates next month.