Two high school students and a Ukrainian skiier were killed in an avalanche in the French Alps on Wednesday, authorities said. Another person was "seriously wounded," French Interior Minister Bernard Cazeneuve said.
France's national police said a massive rescue operation was launched after the avalanche hit the Deux Alpes ski resort near Grenoble shortly before 4 p.m. local time (10 a.m. ET).
A group of 10 students and a teacher from Lyon's St. Exupery high school were caught up in the avalanche, according to the Isere civil authority. Two students and a Ukrainian skiier unaffiliated with the school group were killed, the authority added in a statement.
It said more than 60 people — along with four helicopters sniffer dogs — were mobilized for the rescue.
Police said that some of the rescued students were gravely injured.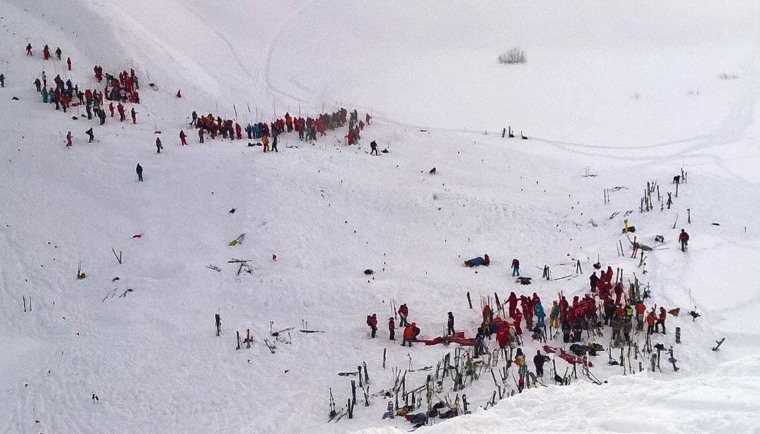 France's Prime Minister Manuel Valls expressed "great sadness" over the tragedy, tweeting that all thoughts are with the victims and those fighting for their lives.