JERUSALEM — A man was shot dead by Israeli police Wednesday afternoon after rushing past a checkpoint in an incident caught on camera by an NBC News crew.
At least a dozen shots were fired at the man, who was wearing camouflage pants and appeared to be carrying a weapon in his right hand, after he ran past officers who yelled at him to stop near Jerusalem's Damascus Gate.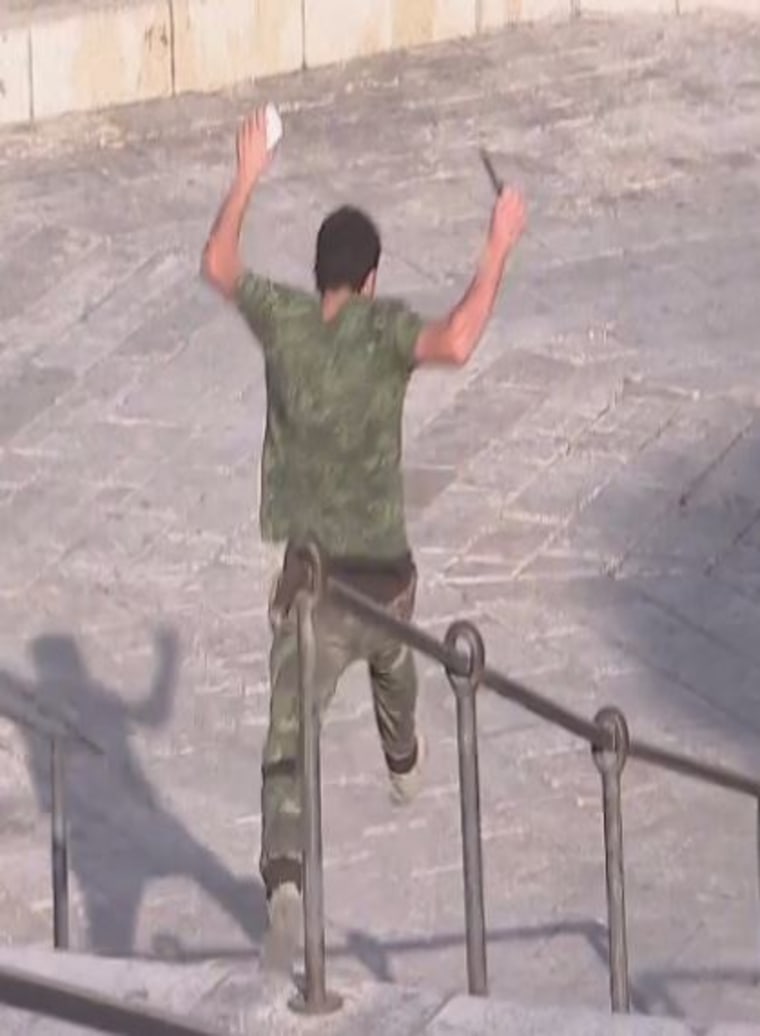 He fell to the ground and died at the scene, which is located in the mainly Palestinian East Jerusalem area.
The incident came as Israel introduced heightened security measures in a bid to quell deadly violence that has wracked the region in recent days.
Police spokesman Micky Rosenfeld said the man was a "terrorist" armed with a knife, adding on Twitter that officers had been responding to an "attempted stabbing attack." That incident referenced by Rosenfeld did not take place in front of NBC News cameras.
Rosenfeld later Tweeted a picture of the knife, which he said was 7.8-inches long.
"Our main aim is to try and prevent and respond to any further terrorist attacks," he said.
Asked if the firing of more than a dozen bullets was appropriate, Rosenfeld told MSNBC: "Absolutely. We expect our officers to shoot and neutralize a terrorist. These are split-second decisions."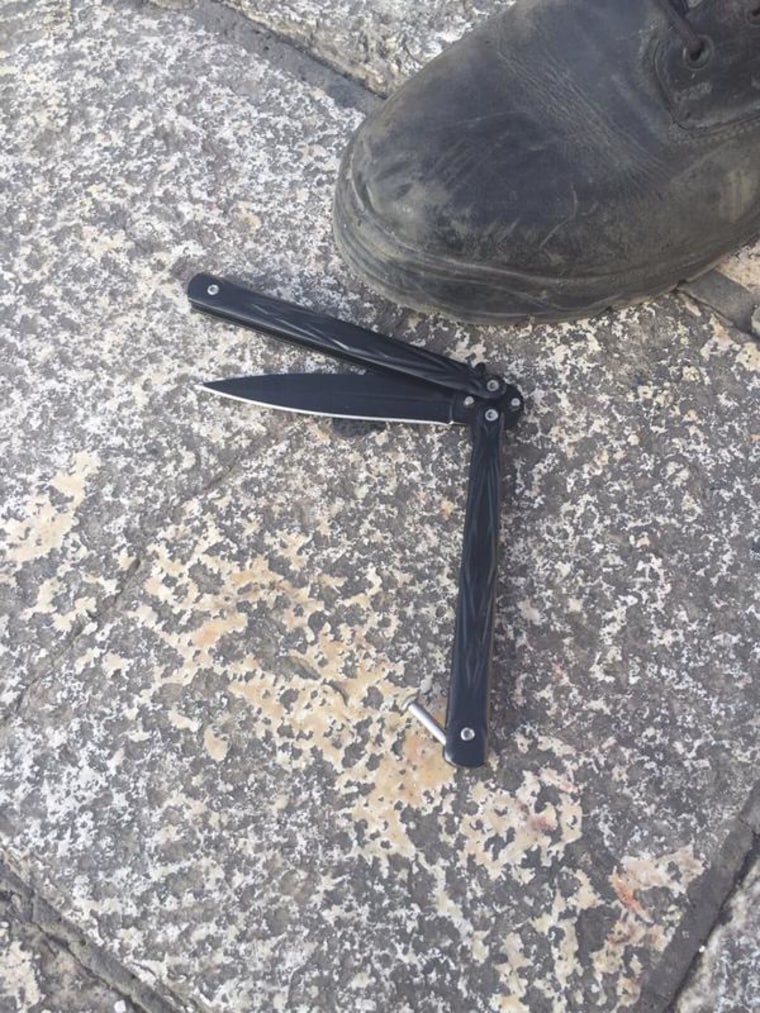 The man was stripped by police before being placed in a body bag. The area was cordoned off as more news media arrived on the scene after the incident, which happened just before 3:30 p.m. local time (9:30 a.m. ET).
Yellow cone markers were placed at the scene to mark where bullets had fallen.
According to the Palestinian Health Ministry, 30 Palestinians have been killed since Oct. 1. In addition, more than 4,200 have been injured in West Bank and Gaza, the Red Crescent says. Over that same period, the Red Cross says seven Israelis have been killed and 99 others wounded.
Alastair Jamieson reported from London.