BAGAN, Myanmar — Well before dawn tourists begin climbing the steep steps of an ancient Buddhist temple, their cameras at the ready to capture first light over the remains of Bagan.
It's an awesome sight. As the sun's first rays highlight the deep red bricks of countless temples and pagodas, it's hard to imagine how anybody could challenge Bagan's pursuit of UNESCO World Heritage Site status.
Until, that is, you look more closely at what is happening here: A dangerously sloppy rebuilding program, slew of illegal hotels and rapid-fire economic development that risk destroying the priceless site.
"This is a special place. UNESCO needs to do something — for conservation, for preservation — before it is too late," said Sann Htay, who has been providing tours of the site for 38 years.
The city of Bagan thrived from the 9th to the 13th centuries in the heart of what is now Myanmar. The remains of more than 2,000 temples, pagodas, stupas and monasteries that cover an area of 26 square miles fell into obscurity during the decades of economic and political isolation under the country's military rulers.
By some estimates, it boasts the highest density of ancient Buddhist architecture on the planet.
By the early 1990s much of Bagan was in ruins. Then the country's junta instigated a rapid restoration program, rebuilding in an often haphazard way, with poor materials and no real plan or oversight.
"The bricks they used are falling apart already," said Htay, pointing to one disintegrating wall built on top of a temple's original foundations. "Not many temples had tops on them, most had disintegrated over the centuries or fallen down during earthquakes. So they simply put new ones on. They wanted them to be complete."
Experts at UNESCO were appalled at the generals' handiwork, describing it at the time as a "Disney-style fantasy version of one of the world's religious and historic sites."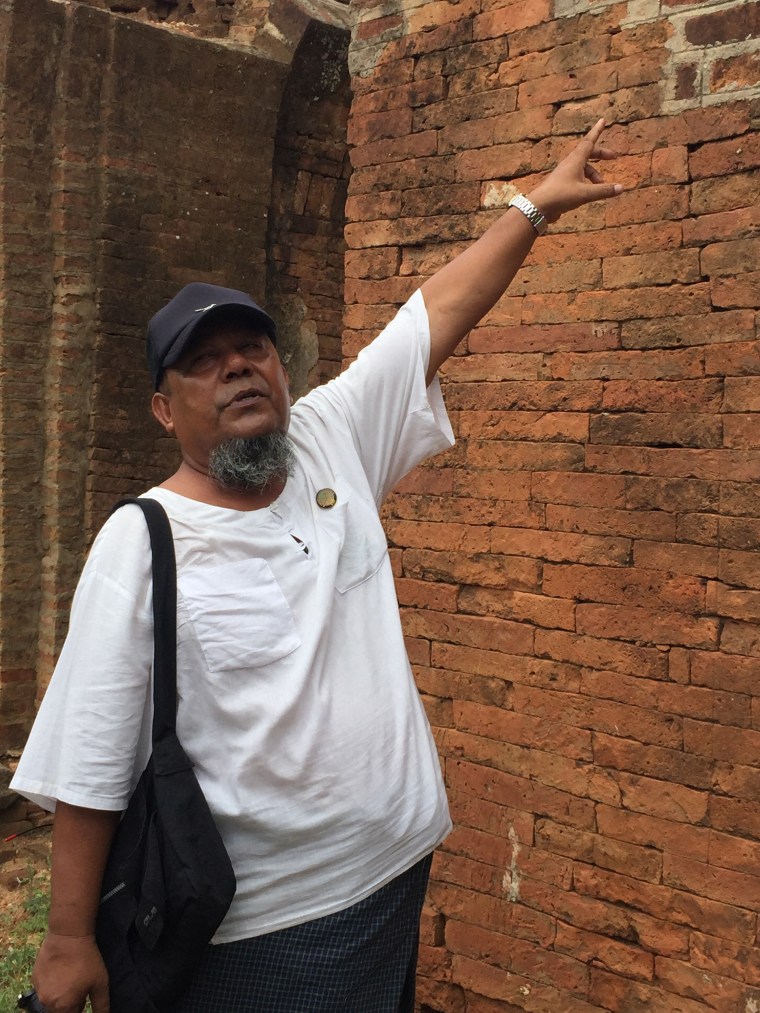 In 1996, they knocked back Myanmar's first attempt to get World Heritage status. Experts claimed that many of the rebuilds bore little resemblance to the originals.
Now a reforming Myanmar has renewed its bid, and is working with UNESCO on a preservation and management plan for the site. Though the biggest challenges now is not so much the generals' inept restorations, but fending off rapid commercialization.
As Myanmar has opened up to the world, the economy and tourism both boomed. Visitors to the country doubled in 2013, and rose another 50 percent last year, with Bagan as one of the must-see attractions.
The growth of tourism is only part of the picture. Foreign investment in energy, transportation, retail and telecommunications all surged after international sanctions were eased in 2013 — growing by 150 percent last year alone, according to Forbes.
While coming in from the cold politically and economically may be good for the country as a whole, it can look very ugly in Bagan. Several hotels have been built illegally inside the archaeological zone — their owners said to be connected with the military. An ugly viewing tower has been erected in the middle of the area. And hot air balloons carrying tourists hover above the temples.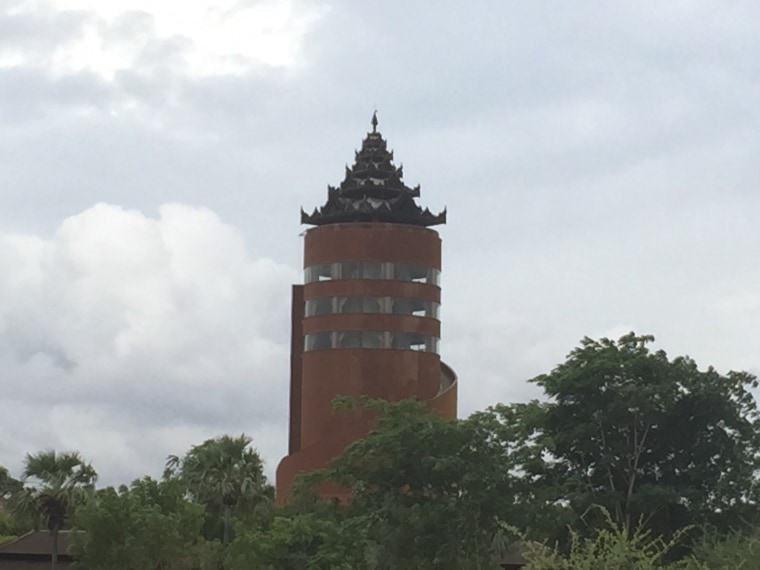 The authorities say they will demolish the hotels, and are looking at stopping the balloons, but few people locally expect that to happen. Officials see a World Heritage listing as a way of leveraging the tourist potential of the site.
"People from all over the world, they will know about Bagan," said Aung Naing Myint, director of the Bagan branch of the Department of Archaeology and National Museum. "UNESCO know how to make preservation and conservation. They have the technology. We have a master plan."
UNESCO now lists more than 1,000 places in 161 countries, but has been criticized for failing to provide adequate oversight and sanction swhen, as often happens, the bulldozers are deployed off the back of a heritage site listing.
Htay, the veteran guide, makes a living from visitors, but thinks tourism is double-edged.
"Tourism is important to the local community," he said. "But if it's too much I don't think it's a good idea."
Experience elsewhere is not encouraging.
Other of the region's listed historic sites — Luang Prabang in Laos and Angkor Wat in Cambodia, for instance — have faced criticism for cashing-in on their World Heritage status and failing to provide adequate protection.
Only two sites have ever been struck off the list.
On balance Htay thinks a World Heritage listing is important for Bagan.
"Many of these will not last much longer," he said, pointing to the crumbling wall of an ancient monastery. "They'll simply fall down."