BAGHDAD — The heavily fortified Green Zone in central Baghdad was opened to all citizens Sunday, Iraq's prime minister announced, part of a reform drive prompted by protests demanding greater transparency and openness.
The four-square-mile Green Zone on the bank of the Tigris River has been largely off-limits to ordinary Iraqis due to security concerns since the 2003 U.S. invasion that ousted Saddam Hussein.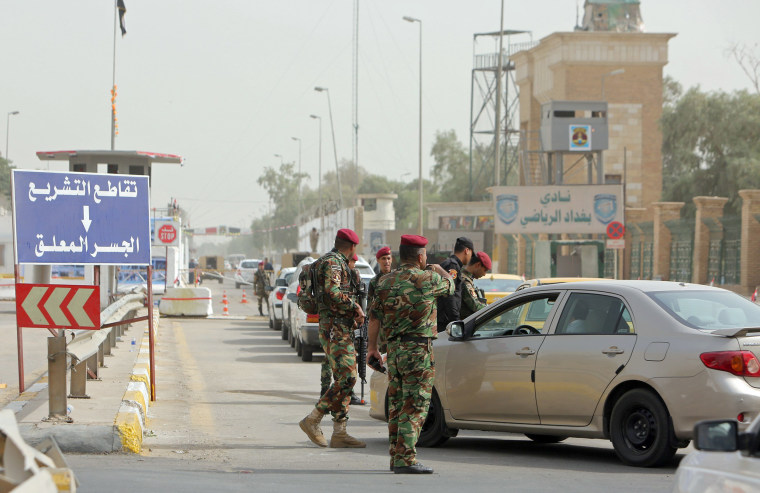 Housing government buildings and foreign embassies including that of the United States, the zone has come to symbolize the isolation of Iraq's rulers from citizens. It also causes considerable traffic disruption in the city of seven million people.
Checkpoints and concrete barriers have for years blocked bridges and highways leading into the zone, which once housed the headquarters of the U.S. occupation and before that one of Saddam's palaces.
"Opening the Green Zone is one of the procedures we promised our people. We are moving ahead with our reforms and we will not step back," Iraqi Prime Minister Haider al-Abadi wrote on Twitter.
The move comes amid a wave of protests by Iraqis in Baghdad and many southern cities calling for the provision of basic services, the trial of corrupt politicians and the shakeup of a system riddled with graft and incompetence.
Abadi's government has eliminated senior government posts and cut politicians' security details and perks in an effort to cut wasteful state spending and appease public anger over poor governance.
Security officials said two entrances to the Green Zone had been opened to ordinary people and said army special forces would handle the task of maintaining security.
Abadi personally greeted some citizens in their vehicles as they entered the Green Zone on Sunday through one of the newly opened entrances, said Saad al-Hadithi, a spokesman for the prime minister.
Despite the concrete barriers protecting it, the Green Zone has been a regular target for bombings.