Four Americans have been arrested in Bahrain amid violent protests marking the anniversary of the kingdom's 2011 uprising, officials said Monday.
Anna Therese Day and three members of her camera crew were detained on Sunday, said the organization they work for, the London-based Frontline Freelance Register.
The organization, of which Day is a founding member, did not identify the three male captives.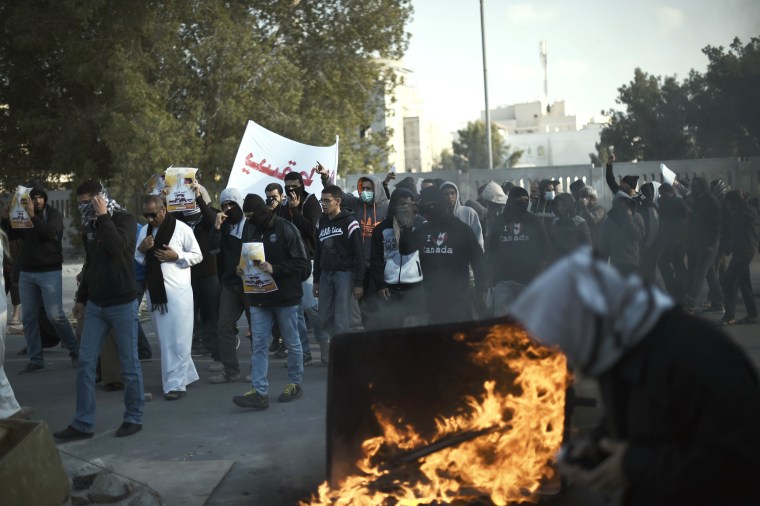 Bahrain's interior ministry accused the Americans accused one of the Americans of wearing a mask and joining "rioters" in attacks on police. All four gave "false" information that they were tourists and were detained in the same area, the ministry added in a statement.
The ministry said "at least some" were acting as journalists but hadn't registered with the necessary authorities and "were involved in illegal activities."
"The allegation that they were in any way involved in illegal behavior or anything other than journalistic activities is impossible," a Day family "spokesperson" said. "Anna Day is much loved and missed and we are concerned about her well being as well as that of her three American colleagues. We hope the Bahraini authorities will release all four journalists as soon as possible so they can return home."
The four Americans arrived in Bahrain last week and were covering the anniversary of Bahrain's 2011 uprising, according to the Associated Press. Witnesses told the AP they saw police arrest the four journalists in Sitra, which is a largely Shiite community south of the capital that has seen repeated protests.
The U.S. embassy in Bahrain said it was "aware of the arrest" of four Americans but unable to comment further due to privacy-act concerns.
The human rights situation in Bahrain, a small island nation in the Persian Gulf, is "highly problematic," according to Human Rights Watch. The rights monitor says authorities use "disproportionate force to quell unrest," while peaceful protesters are imprisoned and officials are not held to account for allegations of torture and other crimes.