This is how the cookie crumbles for Mitt Romney.  Romney's infamous cookie insult from April is getting renewed attention in a key swing state. 
On April 17, 2012, Romney cooked up the controversy as he was sitting down to a staged event with a handful of local voters at the Bethel Park Community Center in Bethel, Pennsylvania.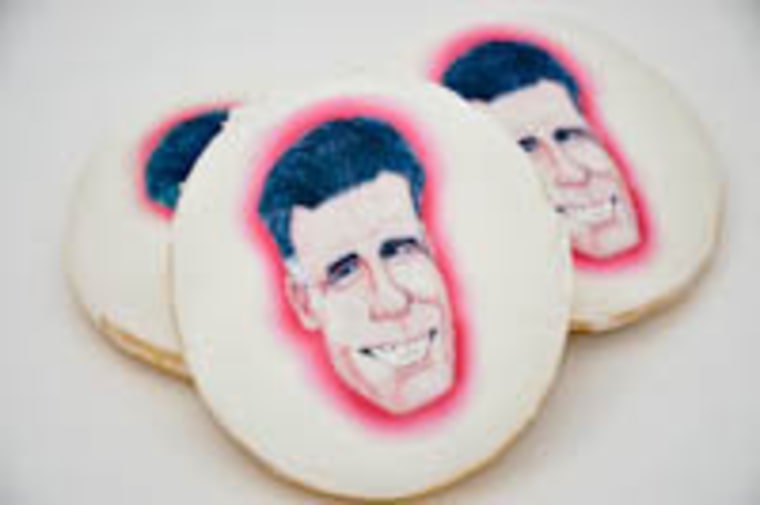 The local Bethel Bakery had provided a variety tray of five dozen cookies.  Romney sniped, "I'm not sure about these cookies.  They came from the local 7-Eleven bakery or whatever."
The bakery backlash was immediate.  As neighbors caught a whiff of the insult, Bethel Bakery's business picked up dramatically. 
The bakery staff put together a collection of cookies like the ones Romney insulted called the "Cookie-Gate Sampler."  Cookie sales skyrocketed 130% by July.  The bakery also started selling Cookie-Gate T-shirts with Romney's quotation emblazoned on the back.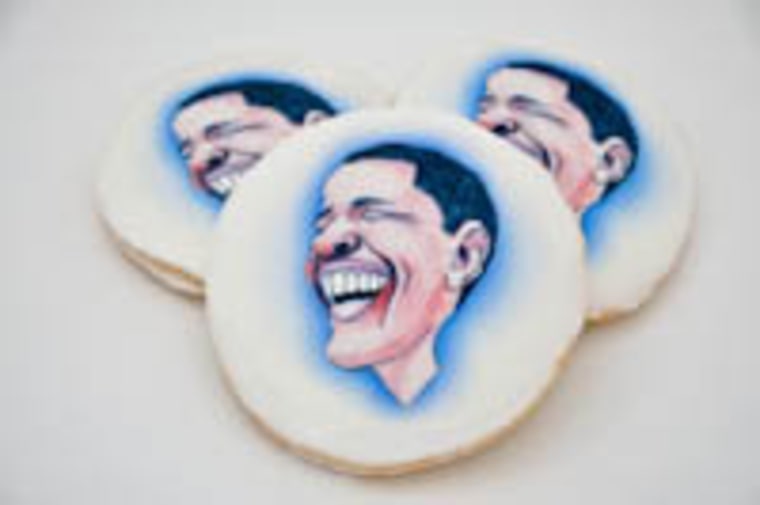 The Bethel Bakery burned Romney again this week.  On Thursday, it launched what it calls a Presidential Confection Election.  You can cast your vote for Obama by buying a blue shortbread cookie.  Cast a vote for Romney with the purchase of a red one. 
It's a sweet deal for the bakery, since the owners are hoping you'll vote repeatedly.  You can get a bigger bang for your bakery buck by buying a bigger cookie with the candidate's face on it.  Those picture cookies are worth six votes each.
Maybe Romney should opt for the humble pie next time he visits Bethel,  Pennsylvania.