BAKHMUT, Ukraine — What you need to worry about in Bakhmut is incoming artillery, as the city is being shelled relentlessly by Russian forces. You can't escape it, except by leaving town or by staying underground.  
So you listen.   
When a shell explodes far away, it makes a thud. When it's closer, say a few hundred yards away, you can hear the whistle before the crash. When it's closer still, you can feel a shock wave, and the crash is so loud it pulls you instinctively into a crouch.  
Closer than that and it's game over.  
The thuds in Bakhmut, in the northeastern part of Donetsk, come about two beats per minute and the crashes about once an hour, at least where we were for five hours late last week.
Bakhmut is gray and feels lifeless — it is not, although it's hard to know how many civilians are still here because they only come outside to grab a few essentials, move between shelters or to smoke. Only military vehicles are on the streets, or civilian cars drafted into service and marked with symbols in tape.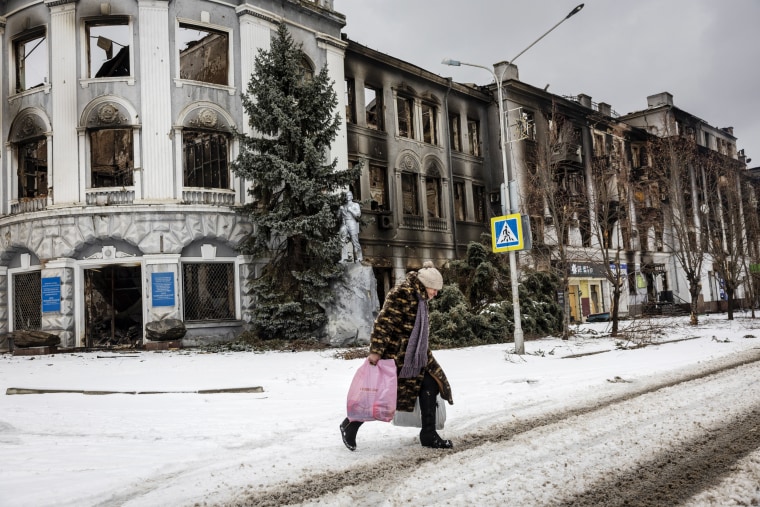 The people who still live here are bearing the brunt of Russia's slow and grinding offensive. 
The only market left in the city where 80,000 once lived is two stalls in front of a hardware store.  Chainsaws are lined up for sale outside. Firewood is in demand.  
The biggest stall sells food, including, I was surprised to see, fresh fish. Ice fishermen still go out. There is plenty of dried and canned food in the city so I suspect they sit on their chairs over holes in the ice to do something that resembles normal life, despite the risks. There also isn't too much incoming fire before dawn, when fishermen go out. Artillery crews have to sleep, too.
The market has a coffee kiosk, and even though there is no power, water or heat in Bakhmut, the cappuccino is good and handed over with a smile.
In a basement shelter near the market we meet Dr. Olena Molchanova. She says she is one of only three doctors staying behind to help civilians, against the protests of her daughter, who has moved to the relative safety of Kyiv.  
"Death is a constant here. It happens every day," Molchanova, 40, says, smiling. "We have to stay strong. Crying doesn't help. But I don't want to die here. I have too much to live for."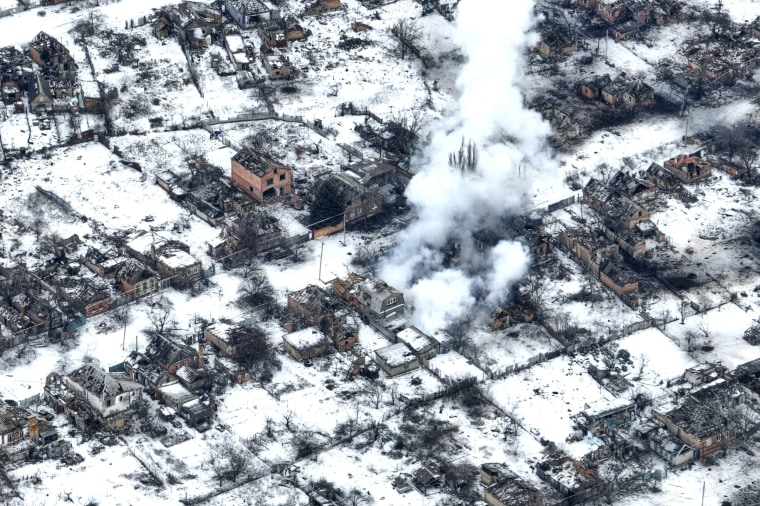 Molchanova's assistant is Viktor Nedobratenko, who looks well into his 70s but is only 45. He chops wood for the fire. The shelter is almost too warm, and jackets come off. But it isn't smoky. They know how to work wood stoves here and that, like the fishing and chopping and countless skills learned from tough lives, has allowed them to hold out for this long.  
But resilience has its limits — and Russian troops and mercenaries are advancing, holding land in the south and north of the city. 
The bulldozer strategy Russia is using to capture and destroy Bakhmut appears to be working.  The Kremlin is throwing thousands of fighters at the city, advancing slowly behind the crashing artillery. British intelligence estimates Russia is losing fighters at a higher rate now than at any point in the war — around 800 casualties per day. While neither side releases reliable death tolls, indications are that Ukraine has suffered heavy losses, too. 
It's unclear how much longer Ukrainians troops can hold the city they have been defending for six months under heavy fire. Military officials tell me Russia is willing to take heavier losses than Ukraine, especially since the Russian Wagner Group has been sending in human waves of conscripts. Speculation is rife the Ukrainian government may retreat from Bakhmut to save civilian lives and preserve troops for other battles.
After a year of battlefield trial and error, Russia seems to have landed on this bulldozer approach, and is testing it in Bakhmut.  
Last February, President Vladimir Putin tried to conquer all of Ukraine with lightning strikes from land, sea and air. Fighter jets streaked across the country to attack Kyiv. Helicopter gunships dropped commandos near the capital. Columns of tanks rolled into Ukraine from the north, east and south.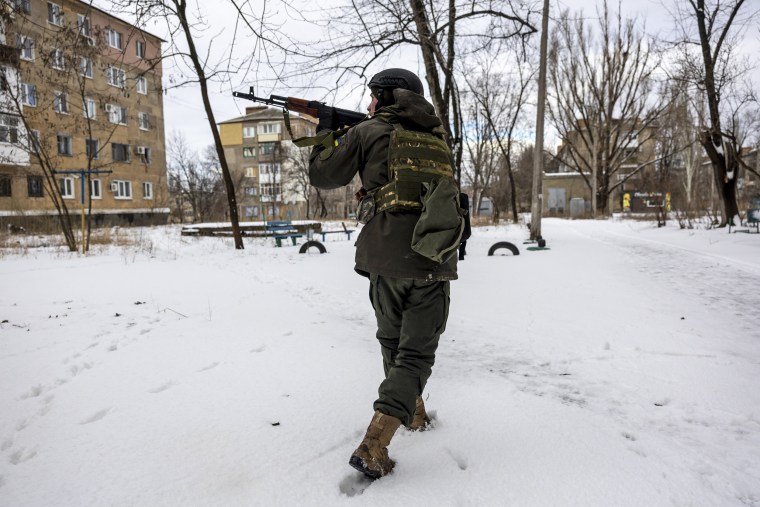 It was supposed to be "shock and awe" to take Ukraine in one terrifying swoop. In Baghdad in 2003, I witnessed firsthand the original shock and awe. The hotel where I stayed overlooked one of Saddam Hussein's main palaces, and it swayed as bombs fell. Some of the explosions were so loud I was forced to cover my ears.  
Russia's invasion was not that.
Russian missiles often missed their targets. Tanks started advancing toward Kyiv only to run out of gas. Ukrainian men packed up their families and stood to fight, which apparently Russia had never seriously considered.  
The bulldozer approach, which involves incessant shelling and waves of men thrown into battle, is less complicated. 
As the battle for Bakhmut turns ever bloodier, President Volodymyr Zelenskyy is urgently calling for more heavy weapons and fighter jets from Ukraine's Western allies. For places like Bakhmut, the time could run out before he gets reinforcements.