A story that started as a series of tweets will now blossom into a memoir.
Bana al-Abed, the 7-year-old girl whose Twitter account humanized the struggles faced by residents within the besieged city of Aleppo, has been offered a book deal by Simon & Schuster.
The book will be titled "Dear World," the publisher announced Wednesday. Its release is scheduled for fall 2017, with a young reader's release due to be published by Salaam Reads shortly thereafter.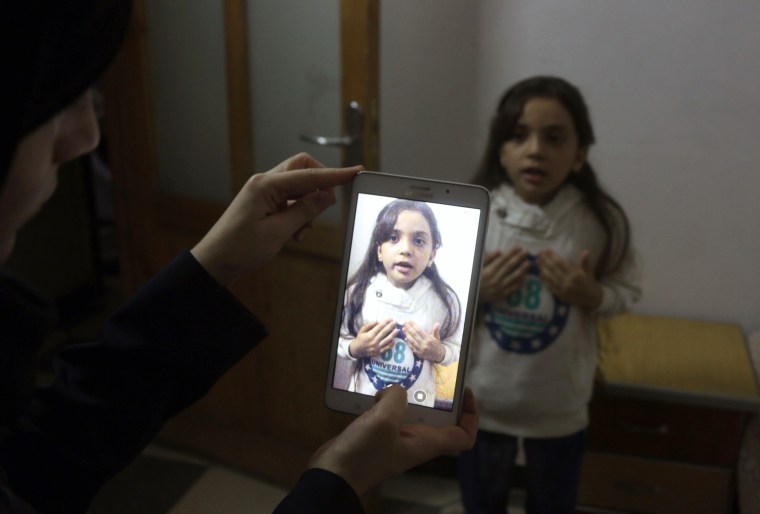 "I am so happy to have this opportunity to tell my story and the story of what has happened in Aleppo to the world," Bana said in a statement released by the publisher. "I hope my book will make the world do something for the children and people of Syria and bring peace to children all over the world who are living in war."
Bana — along with her two younger brothers, her father Ghassan and her mother Fatemah, who manages the Twitter account — were evacuated from Aleppo to Turkey in mid-December. They left amid a bombing campaign in Syria that elicited widespread outcry from humanitarian groups and international monitors.
Bana's book, the publisher said, will document life within the shelled city and the family's experiences after escaping.
The United Nations Office for Coordination of Humanitarian Affairs reports that, as of March, 13.5 million people within Syria are in need of humanitarian assistance. The al-Abad family is among the 5 million who have fled the nation, which has been in a state of civil war for roughly six years. Another 6.3 million people have been internally displaced by the fighting.