/ Source: Associated Press
A bomb exploded at a military-run hospital in Bangkok on Monday, wounding 25 people on the third anniversary of a coup, authorities said.
There was no claim of responsibility for the attack. The facility is popular with retired military officers.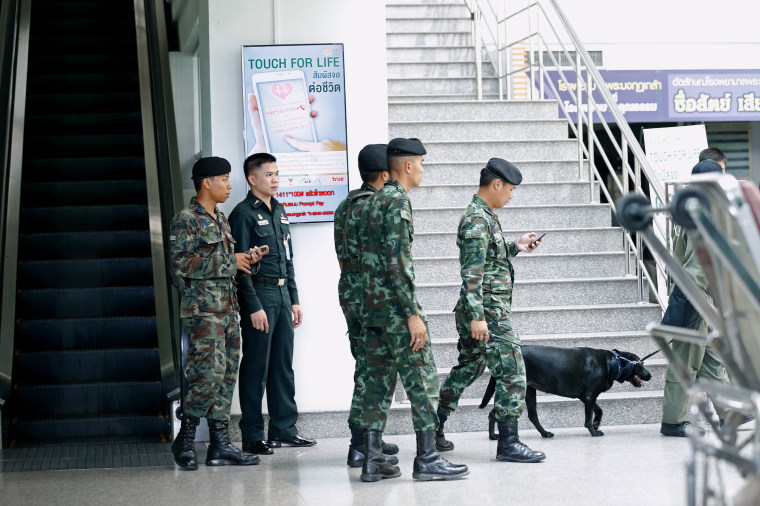 Investigators found remnants of batteries and wires at the scene of the blast on the ground floor of Phramongkutklao Hospital, according to Srivara Ransibrahmanakul, the deputy national police chief.
"We found the pieces that were used to make the bomb," Kamthorn Aucharoen, commander of the police's explosive ordnance team, told Reuters.
Three people received serious shrapnel injuries to the face and neck, but most of the victims had minor wounds, government spokesman Sansern Kaewkumnerd said.
It was not immediately clear whether the explosion was connected to the anniversary of the 2014 military coup that overthrew a democratically elected government.
Phramongkutklao is a military-run hospital that is also open to civilians. The blast radius from the explosion was up to 9 feet, police said.