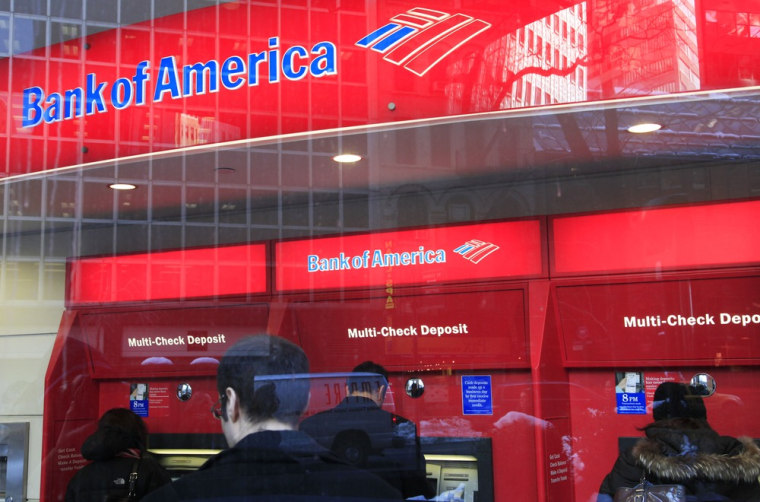 Bank of America effectively called the bottom of the retail banking crisis Thursday, saying it set aside less money to cover bad loans in the first three months of the year than it has since before the 2008 financial crisis.
Major banks do business by extending credit to customers, and so must set aside money in case those customers default on their loans, or terms of a loan have to be renegotiated. The housing crisis has seen a significant spike in home loan defaults, and Bank of America, the nation's largest bank, has been hit hard by the failing housing market and a jump in foreclosures.
The fact that the bank now sees fewer bad loans on the horizon could be good news for the retail banking sector, as it suggests fewer homeowners are getting into trouble with their mortgages and are getting their household finances in order and paying down debt.
The bank serves about half of American households and is a good barometer of the economy.
Bank of America said it put aside $2.4 billion for bad loans, down from $3.8 billion in the same quarter a year ago and the lowest since the third quarter of 2007, a year before the financial crisis.
The bank's real estate business narrowed its losses in the quarter to $1.1 billion from $2.4 billion a year ago. Revenue from real estate increased slightly, to $2.7 billion, and the bank said it issued more mortgages and refinanced more loans.
The bank is also saving money by retiring expensive debt.
"Our strategy is paying off," CEO Brian Moynihan said.
Reuters contributed to this report.