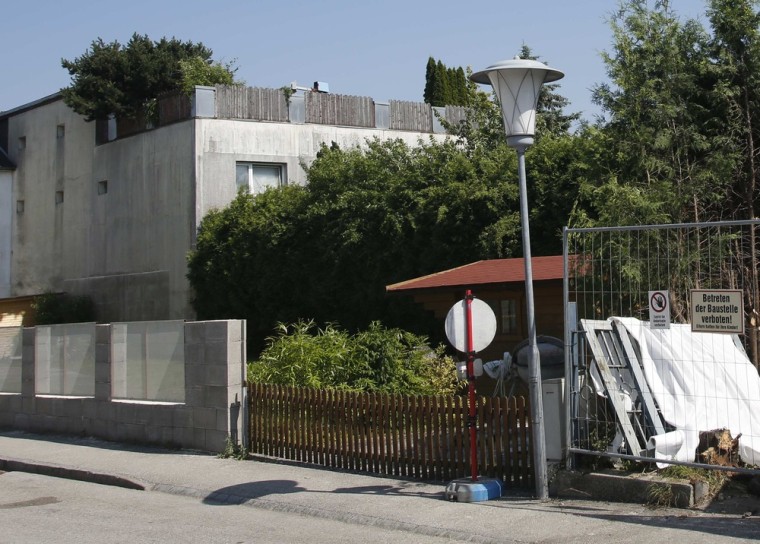 The basement of a house in Austria where Josef Fritzl imprisoned his daughter for 24-years - fathering seven children with her - was being sealed off with concrete on Friday.
The cramped, windowless dungeon was purpose built by Fritzl, now 78, beneath the family home in Amstetten, about 60 miles west of Vienna.
When she turned 18, Fritzl locked his daughter Elisabeth in the basement and used her as a sex slave for almost a quarter of a century.
He told his wife Rosemary, now 69, that she had run away and joined a cult.
Their former home "will be filled with concrete and thus sealed at the family's request," estate liquidator Walter Anzboeck told Friday's edition of the Oesterreich newspaper.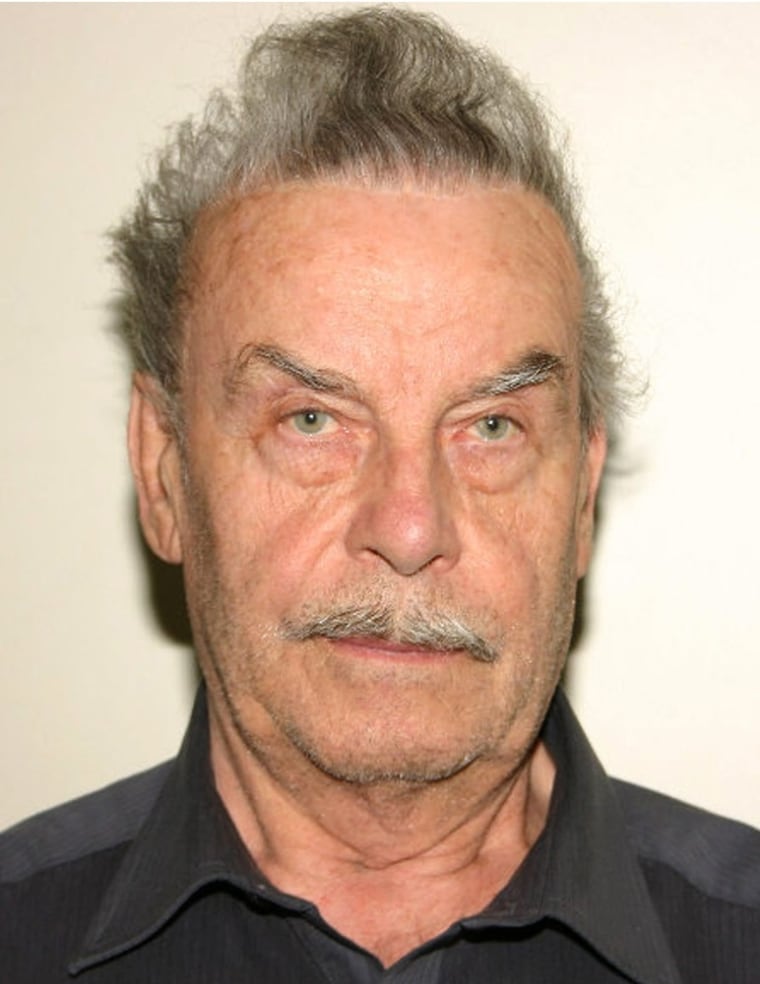 He added that the work was expected to take a week and cost a total of 100,000 euros (about $130,00). The idea is then to sell the house, Reuters reported.
Neighbors welcomed the news, though some said the house should be demolished.
"Hopefully it will quiet down again and Amstetten will no longer be known as the Fritzl town," Katharina Sitz, 34, told the Krone newspaper.
Oliver Michailov, 45, said: "There will always be crazy people who want to buy the house because of Fritzl. It should be torn down."
Pleading guilty at his 2009 trial, Fritzl admitted to raping Elisabeth "at least 3,000 times" resulting in the birth of seven children, six of whom survived.
Three of them, daughter Kerstin, now 24, and sons Stefan, 23, and Felix, nine, were raised by Elisabeth in the basement. 
He told her they would be gassed if they tried to escape.
They did not see daylight until their release in April 2008 and were often forced to watch as Fritzl sexually assaulted their mother. 
The three other children - Lisa, now 21, Monika 19, and Alexander, 17 - were taken upstairs for Rosemary to raise.
He told his wife of more than 50 years that they were foundlings Elisabeth had dropped on the doorstep.
The seventh child, Michael, died of respiratory problems three days after his birth in 1996.
At the trial, prosecutors maintained that Michael would have survived if he had received medical help. Fritzl incinerated the baby's body on the property.
Police discovered what was going on after Kerstin became seriously ill and was admitted to hospital.
In 2009 Fritzl pleaded guilty to incest, rape, coercion, false imprisonment, enslavement and for the negligent homicide of Michael.
He was sentenced to life in prison and will serve a minimum of 15 years. Psychiatric experts would have to agree for him to be freed.
At the trial, prosecutors described Elisabeth as a "broken woman." The six surviving children spent months recovering in a psychiatric clinic at a secret location.
All of them were reportedly given new identities by the Austrian government. 
Reuters contributed to this report.