ERBIL, Iraq — Iraqi forces started storming the ISIS-held Old City of Mosul Sunday, an Iraqi military official confirmed to NBC News. It is believed to be the group's final stronghold in the city which used to be their capital in Iraq, according to Reuters.
The campaign to liberate Mosul entered its ninth month on Saturday and if the forces succeed in driving out the militant group from the city it will effectively spell the end of the caliphate in Iraq.
Photos: Iraqi Forces Storm ISIS-Held Old City Of Mosul
The Iraqi army, federal police and counter-terrorism troops launched the offensive on the Old City, said Brigadier Yahya Rasool spokesman for the Joint Operation Command.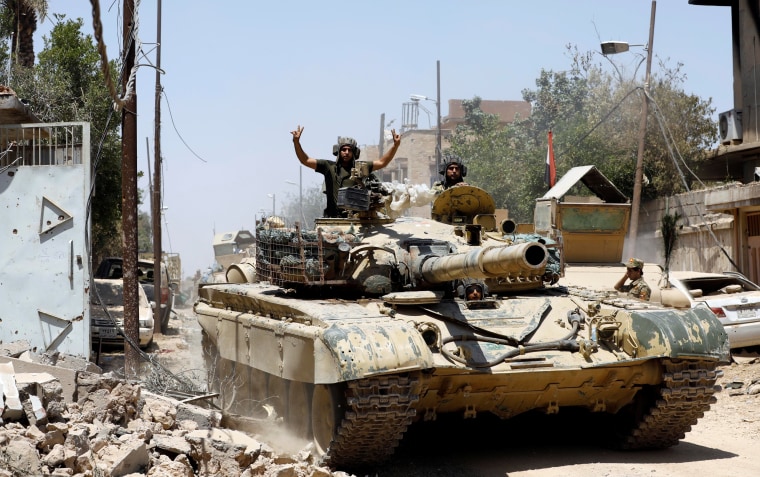 The Old City is a densely-populated warren of narrow alleys where fighting is often done from house to house, according to Reuters.
Around 100,000 civilians remain trapped in the city, according to the United Nations.
Federal police were fighting around 150 meters away from the Great Mosque of al-Nuri, according to Lt. Col. Abdulrahman Al-Khazali, the police's media spokesperson.
Related: Mosul Bridges Are Key to Liberating ISIS Stronghold
The mosque, with its famous leaning minaret, has become symbolic in the Iraqi military's fight against the militant group, after ISIS leader Abu Bakr al-Baghdadi proclaimed a caliphate from the mosque in July 2014.
Lt. Col. Al-Khazali told NBC News that the police had advanced through the Old City from the south in order to recapture the mosque.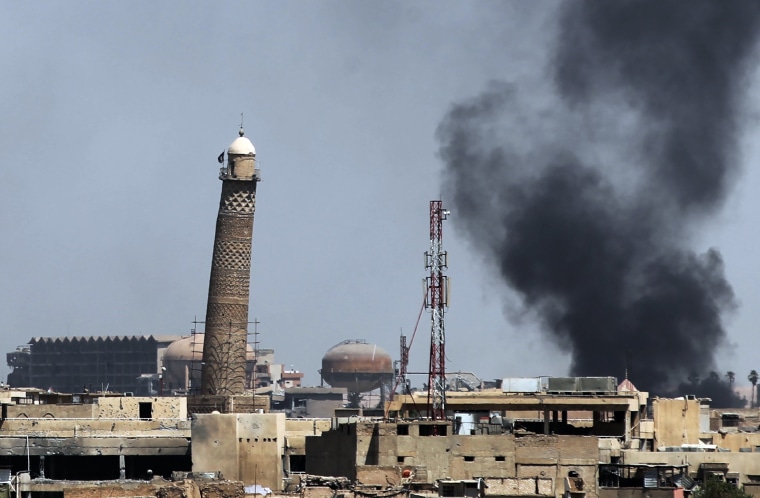 Iraqi forces on the ground are being supported by the U.S.-led coalition as well as Iraqi war planes, Brigadier Rasool said.
The offensive follows months of fighting as Iraqi forces attempt to liberate the country's second-largest city.
The wider campaign to drive out ISIS from Mosul began in November last year.
An NBC News producer reported from Erbil. Saphora Smith reported from London.