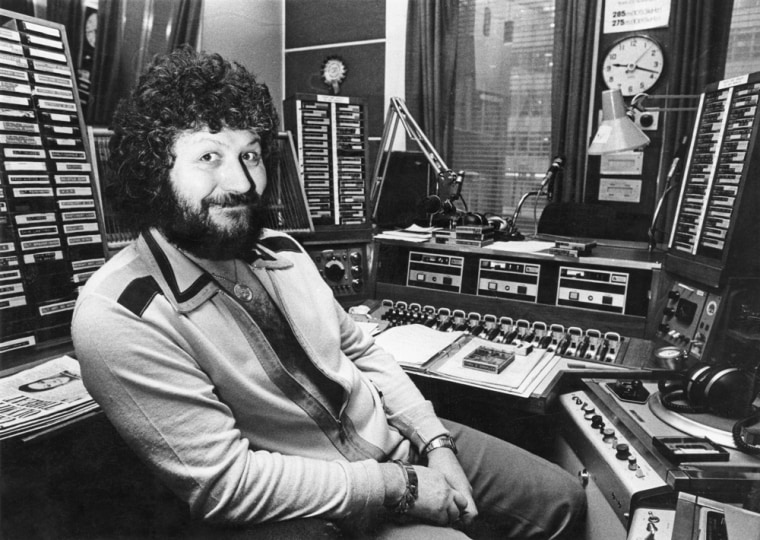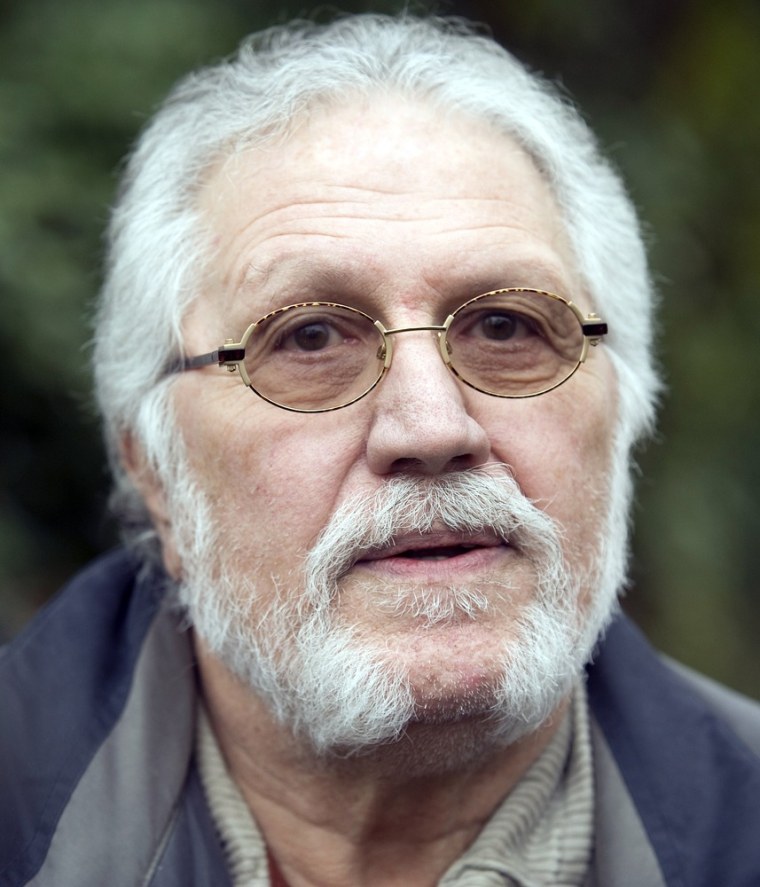 LONDON -- One of Britain's best-known radio DJs has been charged with 12 sexual offenses.
Dave Lee Travis is the latest celebrity formerly employed by the BBC to be accused as part of a scandal that has engulfed Britain's public broadcaster.
Travis, 68, was charged Thursday with 11 counts of indecent assault and one count of sexual assault.
Nicknamed "The Hairy Cornflake" by fans, Travis was a regular host on "Top of the Pops," which was the U.K.'s equivalent of "American Bandstand." He was also a long-time DJ on the BBC's flagship station, Radio One. 
He was charged under his real name David Patrick Griffin by officers working on Scotland Yard's Operation Yewtree inquiry -- which was set up in the wake of a scandal involving another BBC presenter, Jimmy Savile, to investigate historic claims of sex abuse.
Police said the alleged offenses spanned three decades, beginning in 1977 and ending in 2007.
Speaking outside his mansion in Bedfordshire, Travis denied the charges.  
"To say the least I'm very disappointed that the police and [Crown Prosecution Service] have decided to bring charges," he told reporters. "These allegations are not true and I think the only other thing I can add to that statement is I'm very much looking forward to actually clearing my name on this. I can't say any more than that."
Travis -- who is also widely known by his initials "DLT" -- added that the allegations were taking its toll on his family.
"I'm looking forward to the day when there is no stress," he said.
Travis is due to appear at London's Westminster Magistrates Court on Aug. 23.
Jessica Standley, a solicitor at Slater & Gordon lawyers, which represents some of Travis' alleged victims, said her clients were "relieved" by the decision to press charges.
"It takes a great deal of courage for people to come forward with this kind of allegation and our clients look forward to having their voices heard in a court of law," she said in a statement.
Operation Yewtree was set up by police in the wake of the Savile scandal to investigate historic claims of sex abuse.
Since Savile's death last year, more than 450 people have told police that they were abused by the BBC star, who was knighted by Queen Elizabeth II.
In June, another veteran of both BBC television and radio, Stuart Hall, admitted 14 counts of indecent assault against girls aged from nine to 17 between 1967 and 1987.
Hall, 83, had also been awarded with an Order of the British Empire by the monarch.  
Following a public outcry, three judges later doubled his sentence to 30 months.