LONDON — "Top Gear" star Jeremy Clarkson has been suspended after a "fracas" with a producer, the BBC announced. The TV show — which has a global audience of 350 million — will not be aired in the U.K. this Sunday, the BBC said in a statement released Tuesday.
In a news report, the BBC cited sources within the organization saying Clarkson was accused of punching a producer last week. It also cited sources as saying all three remaining episodes of this season's "Top Gear" would be dropped. The Sun newspaper, in which Clarkson writes a column, quoted him as saying: "I'm having a nice cold pint and waiting for this to blow over." A petition to reinstate the 54-year-old had topped 200,000 signatures by 3:30 a.m. ET. And the hashtag #BringBackClarkson received around 23,000 mentions on Twitter, according to the analytics site Topsy.
The incident is the latest in a long list of controversies for Clarkson. In May last year, he was accused of mumbling the N-word while reciting a nursery rhyme in unused footage from the show. He denied saying the word, but wrote in his Sun column: "I have been told by the BBC that if I make one more offensive remark, anywhere, at any time, I will be sacked."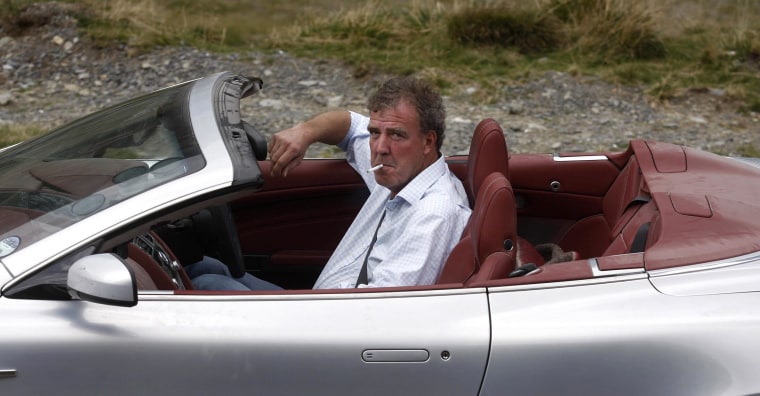 - Alexander Smith