ROME — As far as navy recruitment campaigns go, Italy's new drive seems the perfect way to net eager new recruits. A slick poster shows scuba divers carrying harpoons next to a submarine beneath the slogan: "Be Cool and Join the Navy."
Problem is, the slogan is in English, which has outraged regular Italians and politicians alike.
"Am I missing something? I thought I was on the Italian navy's page, not the U.S. Navy's!" Renzo Ferrari wrote on the Navy's Facebook page. "You don't like our beautiful language anymore?"
Critics who say the recruitment campaign — which uses the slogan on a number of posters — is an insult to the Italian language aren't only chiming in on social media.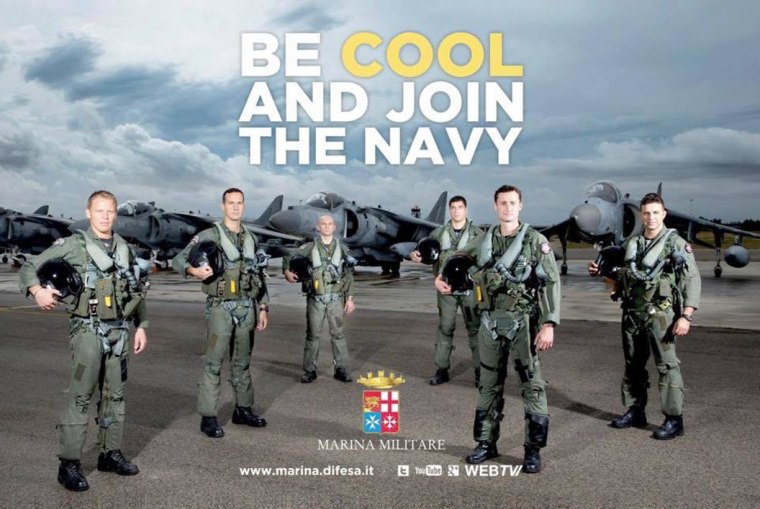 "Dear colleagues," right-wing politician Fabio Rampelli said in parliament in English sarcastically. "Just as we can't speak English in this parliament, we shouldn't use any language other than Italian in the recruitment of our armed forces."
The navy, whose officials were not immediately available for comment, wasn't the only institution to have chosen English for an advertisement campaign.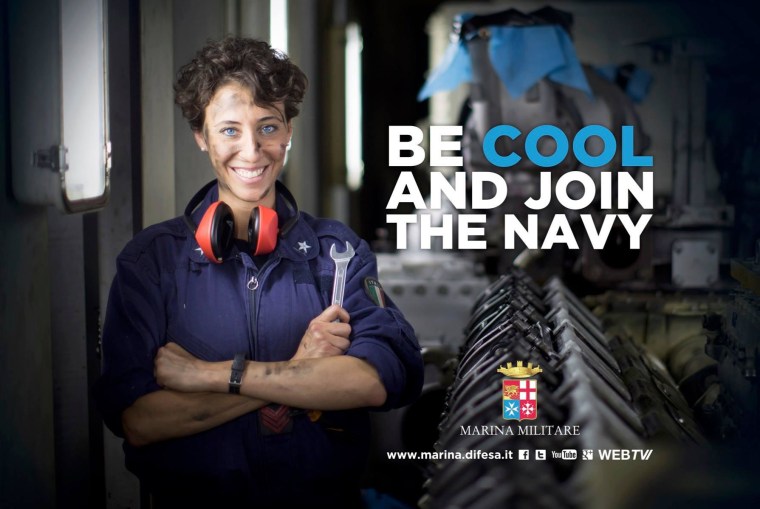 Rome also came under fire earlier in February for changing its logo to RoMe & You in an attempt to appeal to the millions of tourists who visit the city every year.
Many in Rome were outraged that both the symbol of Rome, Romulus and Remus suckling on a wolf, and the Latin acronym SPQR for "The Senate and People of Rome" had been dropped.
On February 17, about a dozen members of a right-wing group stormed Rome's city hall performed a salute used both by imperial Romans and by fascists under Benito Mussolini to protest the move.