ROME — A homeless man was charged with murder Tuesday in connection with the death of U.S. college student Beau Solomon, who vanished just hours after arriving in the Italian capital last week.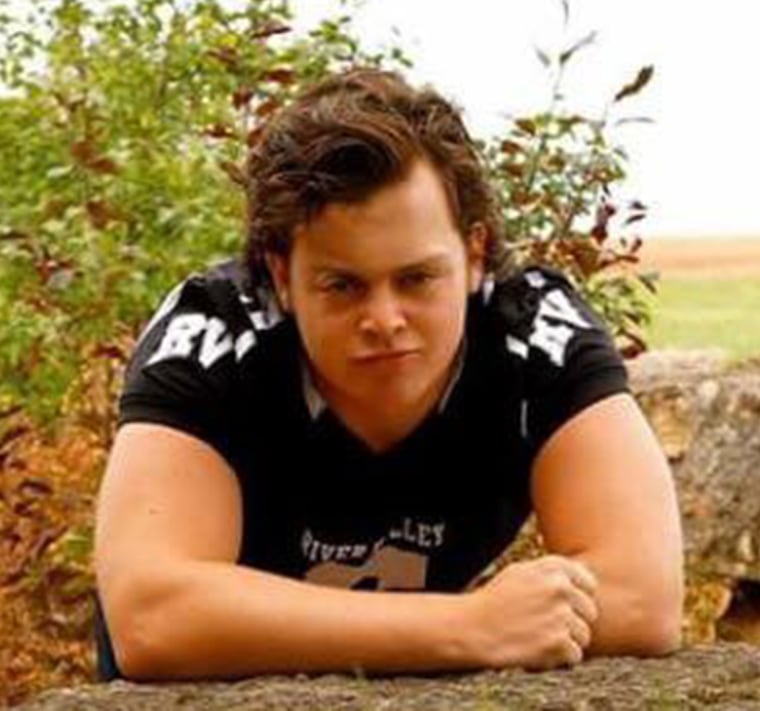 The 19-year-old sophomore — who had beaten childhood cancer — was due to study at John Cabot University, a small Rome-based liberal arts college.
Solomon's body was found Monday in the Tiber River.
The visiting student from the University of Wisconsin-Madison was last seen about 1 a.m. on Friday (7 p.m. ET Thursday) while at a pub in Rome. He had arrived in the city only hours earlier.
Solomon's roommate became "worried when he did not see Beau at orientation" later in the day, John Cabot University said in a statement issued Sunday.
Investigators identified the accused as Massimo Galioto, a 40-year-old homeless man. He was being charged with aggravated murder, a police spokesman told NBC News.
Related: Studying Abroad Can Be Deadly, Grieving Moms Warn
After the disappearance, Solomon's parents called their son's credit card company and "realized thousands of dollars had been charged" to his account in Milan, according to Jake Solomon, his brother. Milan is about 350 miles north of Rome.
Monday, Cole Solomon, another brother, told the Milwaukee Journal Sentinel that Solomon's body had been found with a head wound and blood on his shirt.
"It's a murder investigation," Cole Solomon said before the arrest was made.
Beau Solomon, a personal finance major, had been due to participate in a study abroad program. His parents arrived in Italy on Monday, Jake Solomon said.
"We generally feel safe, but we'll be extra cautious now."
John Phillips, the U.S. ambassador to Italy, sent his condolences to Solomon's family on Tuesday.
"I was saddened to learn of the tragic death of Beau Solomon," he said in a statement. "My heart goes out to his family and friends. The U.S. Embassy stands ready to provide support to Italian authorities investigating his disappearance and death."
Abby Liles of South Carolina, who also traveled to Rome to study at John Cabot University, told NBC News that she was shocked by his death.
"It's very sad, especially for the family," Liles said. "We generally feel safe, but we'll be extra cautious now."
Back in Wisconsin, friends and family remembered Solomon as popular, outgoing and brave.
"He's an amazing kid," Jake Solomon told NBC News before his brother's body was discovered. "Social butterfly, loved by everyone. He's the glue that keeps our family together."
Cole Solomon, meanwhile, recalled his little brother's courage during his battle against cancer.
"He had over 15 to 20 procedures growing up throughout his life and was able to overcome all that," he said.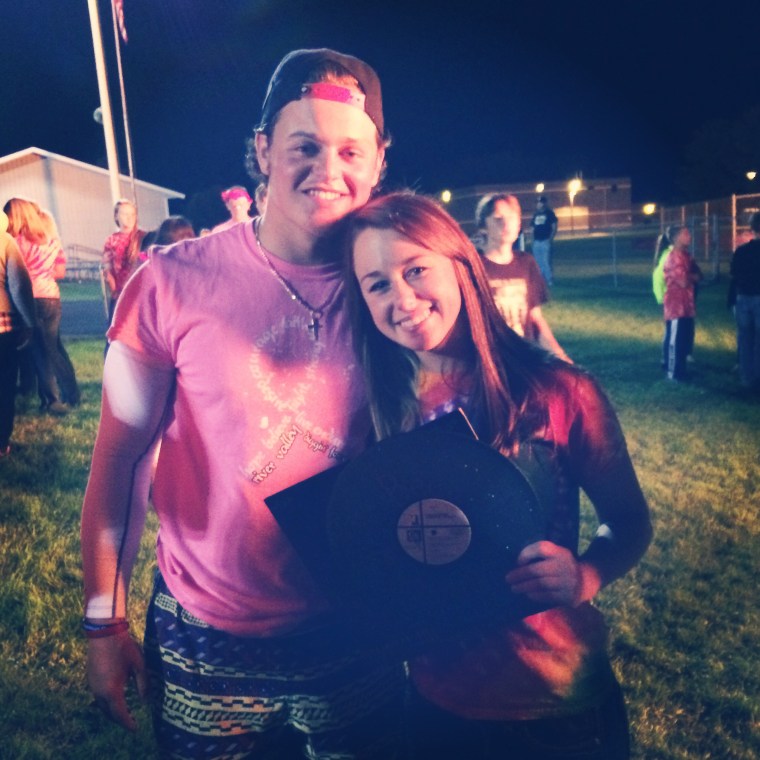 A friend, Madisun Holverson, called Solomon "the funniest, most confident, charismatic person I'd ever met."
"Beau had a personality that was magnetic. Everyone wanted to be around him," said Holverson, who said her friend "wouldn't want people to sit around crying."
"The world has suffered a great loss, but he will always be with us in our memories and in our hearts," she said.
Dozens gathered at River Valley High School in Spring Green, Wisconsin, for a candlelight vigil to remember Solomon on Monday night. They lighted candles and took a lap around the football field where Solomon was a quarterback, according to NBC station WMTV of Madison.
University of Wisconsin Vice Provost Guido Podesta, dean of the college's International Division, said more than 2,200 of the university's students studied abroad in 2013-14 and stressed in a statement that "the safety of our students is our top priority."
University administrators "continue to believe that the overwhelmingly positive educational experiences provided by study abroad programs are an important part of a college education," he said. "We also believe that we're applying the right resources and working together with public agencies to mitigate risks to our students abroad."