BEIJING – Commuters in China's capital found themselves cloaked in a thick, gray haze Thursday as air pollution monitors registered readings more than 20 times higher than levels recommended by the World Health Organization (WHO).
The pollution prompted residents to don air masks and offices and homes to put electric air purifiers on overdrive.
Beijing Municipal Environmental Protection Bureau readings Thursday for PM 2.5 – air particulate smaller than 2.5 microns blamed for a range of severe respiratory ailments – registered over 500 micrograms per cubic meter. The WHO recommends no more than 25 micrograms per cubic meter.
Officials in Beijing issued a severe air warning and urged residents to wear protective masks while outdoors, and said the elderly and schoolchildren should stay indoors until conditions improved.
The winter months in the north of the country tend to be periods of extended bad air pollution. Biting cold forces the region's coal-burning power plants to meet heating demands, while increased car usage and relentless construction chokes the skies with dangerous particulate.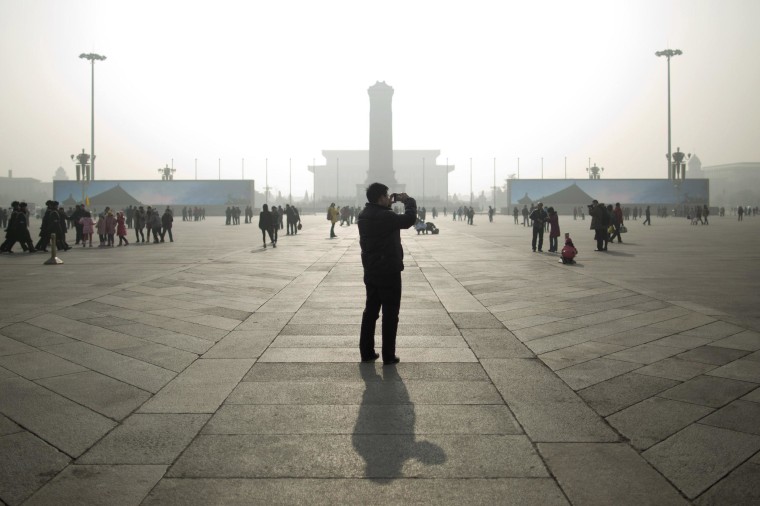 Beijing's topography – with hills surrounding much of this city of 20 million people – can also keep the capital immersed in dirty air unless strong winds blow it out.
In the last year China has worked to address air pollution across the country, offering billions in economic incentives for provinces and municipalities to cut emissions.