A cross-border incursion into Russia from Ukraine sparked days of chaotic fighting that have fueled new disquiet about the Kremlin's ability to defend its territory without leaving its military exposed on the front lines.
Moscow said Wednesday it had successfully fought off the assault in the border region of Belgorod, but not before drone attacks and fighters on the ground did damage to homes and infrastructure while forcing thousands of residents to evacuate.
Though it appeared to achieve little militarily, the operation raised awkward questions for Russian President Vladimir Putin 15 months into his invasion. It could deal a further blow to the Kremlin's standing at home and potentially leave its troops stretched in Ukraine as it scrambles to respond, according to prominent Russian military voices and Western military analysts.
The attackers' identity is contested. Ukraine said that the raid was carried out by Russian citizens who independently rose up against the Putin regime; Russia has called them Ukrainian saboteurs, and two groups with far-right ties claiming to be Russians fighting on behalf of Ukraine have said they were responsible.
In any case, the attack has illustrated the ease with which pro-Ukrainian fighters can cause trouble for the Kremlin as its long-anticipated counteroffensive gets underway.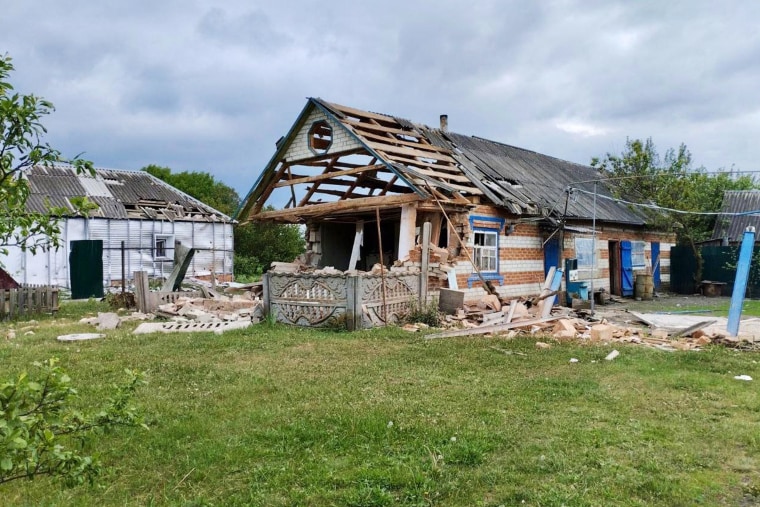 The cross-border raid shows that Russia's security, once bolstered by a formidable military machine, had declined markedly since last year's invasion, said Sergey Radchenko, an expert on international relations at Johns Hopkins University.
"This is why the Ukrainian intelligence bothers with operations that don't really have any other meaning, to show the weakness of the Russian state. That's the message that's being sent," he told NBC News.
"The results of Putin's disastrous invasion speak for itself: Russia is a lot less safe and a lot less capable," Radchenko added.
He said the drone attack on the Kremlin on May 3 — which Moscow immediately called an Ukrainian assassination attempt on Putin, a charge denied by Kyiv — similarly showed the vulnerabilities of the state.
In an apparent effort to display the strength of its response, a video shared widely on Russian social media and geolocated by NBC News showed a senior general leading the operation to rebuff the incursion earlier this week, directing troops in military fatigues and urging them to move forward on a road in a residential area near the border.
Defense Minister Sergei Shoigu told a news conference Wednesday that the pro-Ukrainian fighters were "thrown back to the territory of Ukraine, where they continued to be defeated until they were completely eliminated." He promised to "react promptly and extremely harshly" to any future cross-border raids.
But the Kremlin's response was met with ridicule by supporters of Ukraine and dismay by its own influential pro-military figures.
In a sign that Russia's recent claim of a symbolic prize on the battlefield had done little to ease internal dissent, the mercenary chief who led that campaign in Bakhmut also issued a warning.
Yevgeny Prigozhin, the founder of the Wagner mercenary group, voiced fears Wednesday that Russia could not just lose the war, but also face a revolution similar to those of 1917 unless the country's ruling elite intensified its approach. "We need to impose martial law," said Prigozhin, who has been a vocal critic of Moscow's military leaders.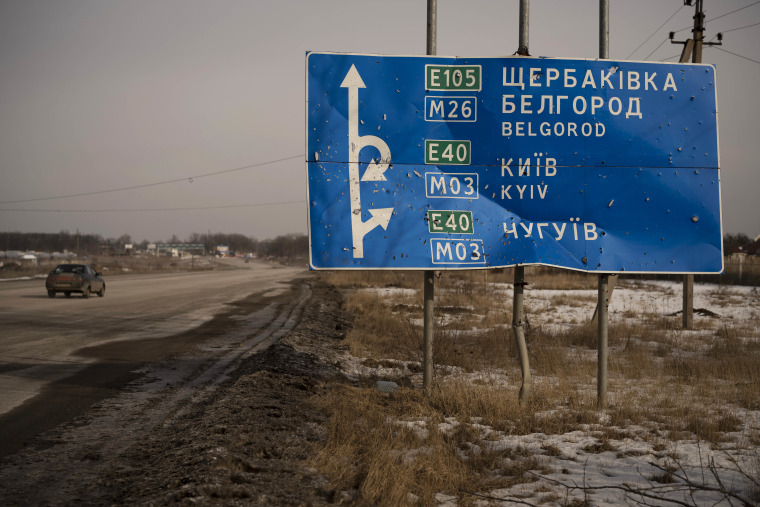 Igor Girkin, who gained notoriety as one of the main leaders of Russia's initial efforts in eastern Ukraine back in 2014, wrote on Telegram on Wednesday that the incursion would lead to "the inevitable creation of a continuous front along this border" and force the redeployment of Russian troops away from other areas.
Summing up the despondency of several other commentators, he added that this could give the Ukrainian army a crucial advantage as it plans a broad operation to seize back occupied land.
"This really shows that Russia's borders are extremely vulnerable. And that Ukraine can not just launch attacks from a distance, on infrastructure in occupied Crimea or in Luhansk, but coordinate that with a kind of proxy ground-war operation," said Samuel Ramani, an expert in Russia's military operations at the University of Oxford.
"This is a significant event," he added.
But analysts cautioned that despite the signs of discontent, the cross-border raid could also play into the hands of the Russian leadership and its propaganda goals, not least since the attackers have shared Neo-Nazi views and appeared to use American armored vehicles.
"Russian propagandists are talking about how this sabotage operation was successfully foiled. And they can use this to stoke fears about Russia being vulnerable to a Western proxy war and the threat of the disintegration of Russia that Putin and others keep spinning," Ramani said. "This could rally people around the flag."
Radchenko agreed: "This could backfire. It gives credit to the notion that Russia is being invaded from the outside and it could translate into greater public support. So I'd be cautious in celebrating this idea."