Israeli Prime Minister Benjamin Netanyahu has weathered no shortage of scandals — including controversy over a $127,000 plane upgrade for a single flight and criticism over his family's spending on everything from laundry to ice cream.
But some analysts are now wondering whether he can survive the latest storm.
Netanyahu was grilled by police investigators for more than three hours at his official residence this week on suspicion of receiving illicit gifts and favors from wealthy donors.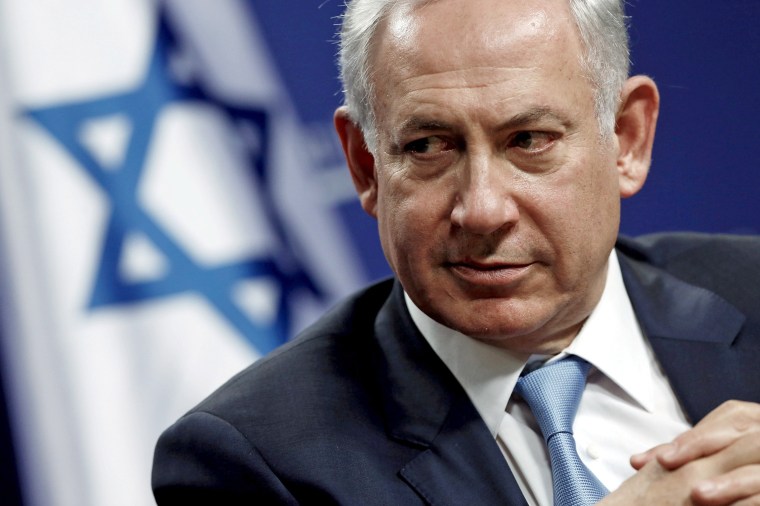 Police said Netanyahu was questioned "under caution," a term signaling that anything he said could potentially be used as evidence against him. The Israeli Ministry of Justice confirmed that investigators from a police fraud investigation and prosecution unit met with him on Monday. They had received authorization from the country's attorney general.
The 67-year-old, who is serving his third consecutive term as prime minister and his fourth overall, has denied any wrongdoing and has repeatedly called the reports about the investigation "baseless."
Related: Trump, Netanyahu Bond During Transition
While Netanyahu has been dogged by inquiries about his conduct and those around him for years, no charges have ever been filed against him.
His family's lifestyle — at taxpayers' expense — has also previously come under scrutiny.
In 2013, he was chided for reportedly spending $127,000 in public funds for a special sleeping cabin for a five-and-a-half hour flight to London for Margaret Thatcher's funeral. That came just months after the Netanyahu household's $2,700 annual budget for artisanal pistachio and French vanilla ice cream also made front-page news.
"If he survives, he will be even stronger"
Israeli commentators have pointed out that while Netanyahu has been questioned by authorities, that has happened many times in the past and prime ministers have gone on governing, sometimes for years.
But some observers believe this case is different.
"This probably — almost 100 percent — could lead to the end of his tenure as prime minister," said Shimon Shiffer, chief political analyst for the Yedioth Ahronoth, a popular mainstream Israeli newspaper that has been critical of Netanyahu. "If you ask my assessment, in this year, 2017, we will see the formation of a new government."
Police are investigating Netanyahu over suspicions related to two separate issues, one more serious than the other, according to Israel's Haaretz and other media outlets.
In the first instance, Netanyahu is suspected of receiving favors and gifts from wealthy businesspeople. Police suspect that the value of the gifts Netanyahu received to be in the tens of thousands of dollars.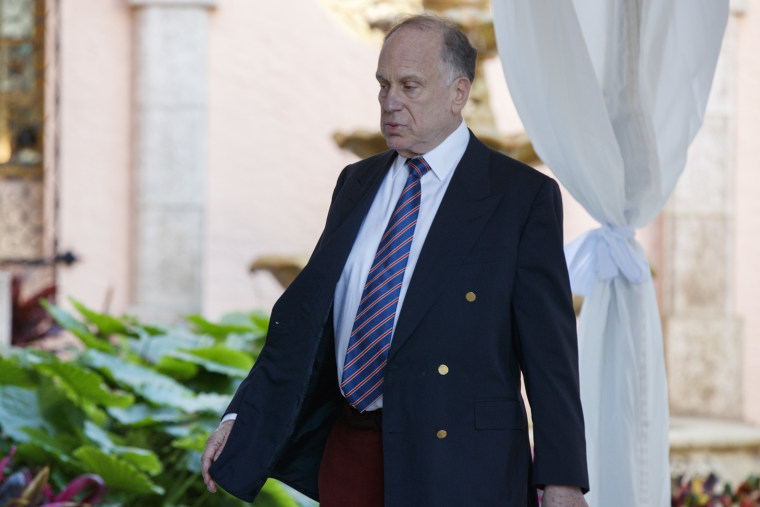 The Israeli police took testimony from the American cosmetics tycoon and philanthropist Ronald S. Lauder when he was in the country in September.
He was summoned by police for questioning "related to a certain investigation conducted by them and in which Mr. Lauder is not its subject matter," said Helena Beilin, Lauder's Israeli attorney. "After a short meeting, he was told that his presence is no longer required and that there shall be no further need for additional meetings."
Few details have been made public about the second investigation.
Dr. Chaim Weizmann, an expert on Israeli politics at the Interdisciplinary Center Herzliya, the largest private university in Israel, said he was unconvinced that Netanyahu's downfall was imminent.
"History teaches us we have both cases — Prime Minister [Ehud] Olmert, who did not survive, and Prime Minister Ariel Sharon who did."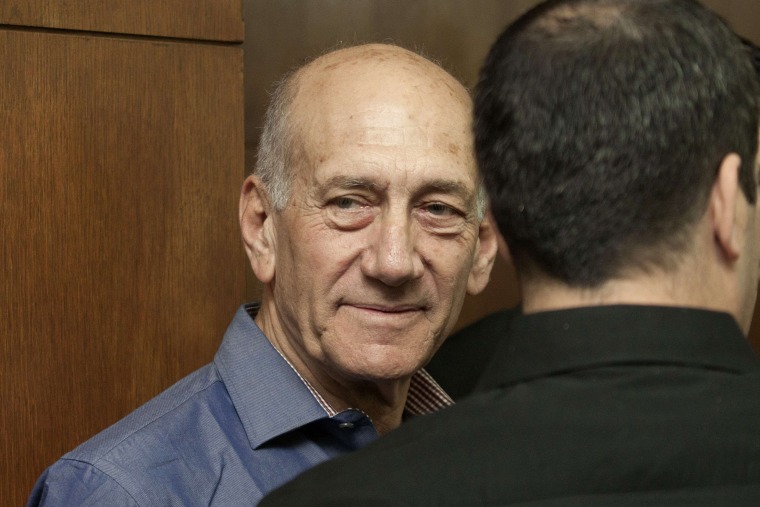 Olmert, who held office from 2006 to 2009, is currently serving 18 months in prison after being convicted of breach of trust and bribery in 2014.
Sharon was questioned while in office in 2003 and 2004 over allegations of bribery and corruption involving him and his two sons. In 2006, his son Omri was convicted of corruption and served time in prison.
Netanyahu was among the voices who called for Olmert's resignation back in 2008. "This prime minister is sunk up to his neck in investigations and has no moral and public mandate to decide fateful issues for the State of Israel," Netanyahu told Israeli Channel Two News at the time.
In November, a separate investigation was launched into reports that Netanyahu's personal lawyer represented a German firm involved in a $1.5 billion sale of submarines to Israel.
In June, the Israeli attorney general ordered a probe after French businessman Arnaud Mimran, who was later convicted of fraud charges, claimed he donated hundreds of thousands of dollars to Netanyahu's 2009 campaign — which the prime minister denied.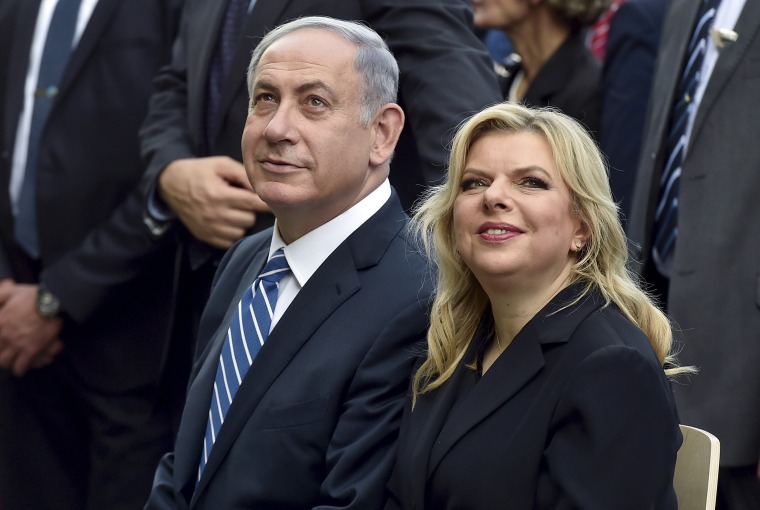 Still, Netanyahu has never been formally charged with a crime. He and his family have always denied any wrongdoing and say they are the target of a witch hunt by the Israeli media.
The day after being interviewed by police, Netanyahu wrote on Twitter: "There won't be anything because there is nothing." He also decried "years of daily persecution against me and my family."
Israeli prime ministers are not obliged to resign if they are being investigated by police.
But if the allegations actually lead to an indictment, by law he must resign, according to Weizmann.
"If he survives, he will be even stronger," Weizmann added. "But if he doesn't survive it, he will be out of politics and possibly in jail."