MAINZ, Germany — A criminal investigation was launched Tuesday after a car bomb exploded in the heart of Berlin, killing the driver.
Nobody else was injured in the blast, which happened near the Bismarckstrasse subway station and the Deutsche Oper opera house in the western part of the city center.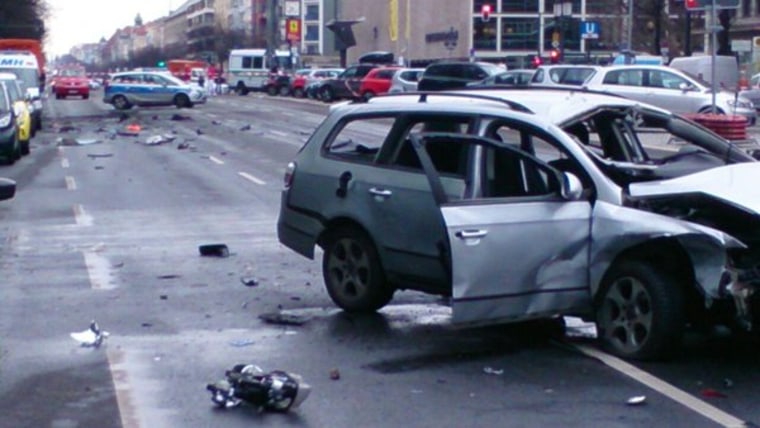 "We have not been able to identify the deceased man yet," a police spokesman at the scene told NBC News.
A spokesman for the prosecutor's office in Berlin told NBC News that the 43-year old who died "had become known to authorities in connection with drugs, counterfeit money and illegal gambling" in 2008.
Spokesman Martin Steltner would not provide further information, but said officials were investigating whether the man was the intended target of the attack.
Steltner that state security officials were at the scene today but that a terrorist link had not been identified.
The Volkswagen Passat station wagon exploded as it was driving, according to police who posted pictures of the wrecked car on Twitter.
At the scene, officers using bullhorns warned residents to remain in the apartments and stay away from windows but the area was later declared safe.