Beyoncé has won a record number of Grammys, has become one of the best-selling musical artists in the world and is on a sold-out, record-breaking world tour.
But Queen Bey, as she's known to her legions of fans, is now credited with the most unlikely of achievements, according to one economic expert who says she is partially to blame for Sweden's stubbornly high inflation.
The superstar's ongoing Renaissance world tour kicked off at the National Arena in Stockholm on May 10 and 11, with fans flying in from the United States and elsewhere in the world to see it, partly because of lower prices and partly out of sheer excitement.
And the resulting surge in hotel prices and other costs paid by fans is partly why Sweden's inflation figure only decreased by a less-than-expected 0.2% in May, according to Michael Grahn, chief economist in Sweden for Denmark's Danske Bank.
"Perhaps all that isn't just down to her as there are other events taking place, but when you think about what was the cause, she is the prime suspect," he told NBC News.
"It's not just out of the blue, we did hear a month ago that it was very hard for her fans to get accommodation and that hotel rates went up. It seems to be a reasonable guess."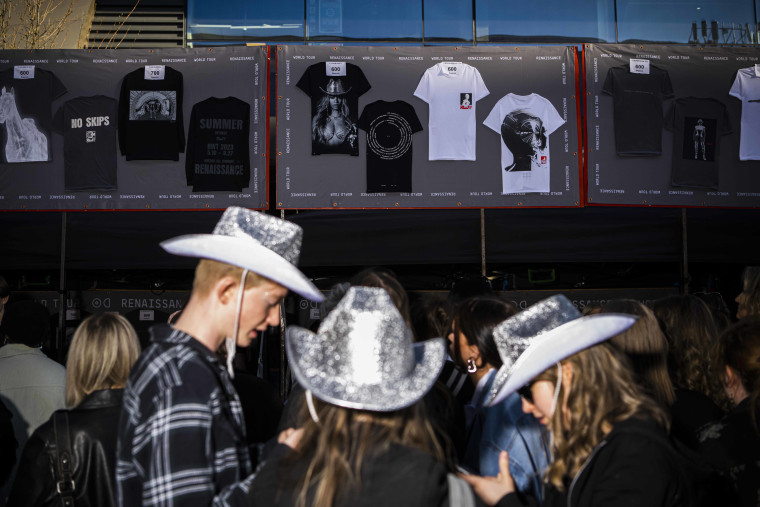 Sweden's annual inflation rate declined 0.2% from April to May, from 8.4% to 8.2% excluding energy costs, official statistics show — a smaller decline than economists had expected, thanks in part to higher spending on hotels and restaurants during May. Economists had forecast inflation to reach 7.8% in May.
Grahn explained Thursday that one of the reasons it hadn't reached that target was the influx of foreign Beyoncé fans to Sweden, which with 10.4 million people has a population similar to that of North Carolina, which has almost 9 million.
U.S. fans were facing prices of up to $900 for the American leg of the tour, prompting some to seek cheaper options in Europe.
Grahn said other nations had "a lot more accommodation to cope when all these fans flood the country."
"It might be the case that when there is a lot of foreign demand coming into Sweden, because it is anticipated as cheap — concert tickets and everything else is cheap for foreigners — that could contribute to pushing up prices."
Bruce Springsteen plays three nights at the end of the month in the Swedish city of Gothenburg, which is considerably smaller than Stockholm, prompting fears of a similar economic effect.
Beyoncé's representatives could not immediately be reached for comment.
Not everyone was convinced of her market-moving powers, however.
James Pomeroy, a global economist at HSBC bank, said that while the month-on-month 8.7% increase in accommodation costs in May fits with the Beyoncé explanation, the cost of food, package holidays and pets nationally were also to blame for the annual figures.
"So whilst Beyoncé may have caused a shock to one month's data, she's not the reason for inflation in Sweden that's well above the central bank's target," he said.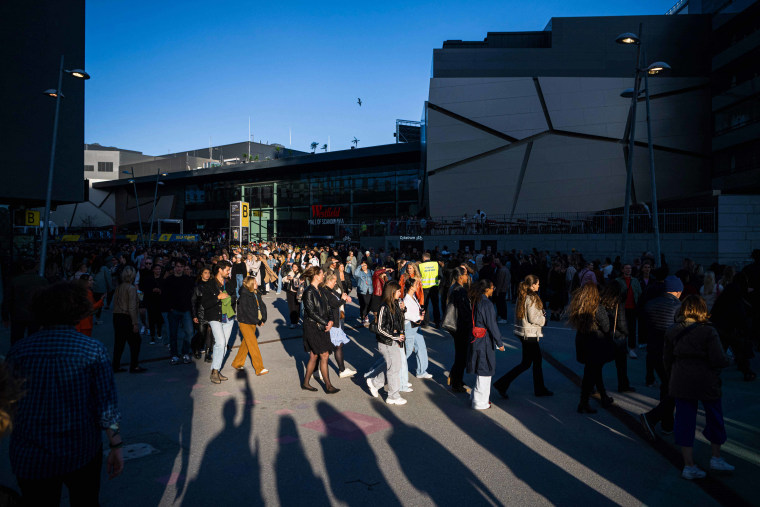 Entertainment and hotel spending was high in May, but not enough to be historical outliers, according to Marcus Widén, an economist at the Nordic corporate bank SEB Group.
"In terms of hotels, I was out traveling in May and did in fact notice there were high prices, and this was not in Stockholm. So although Beyoncé was probably a big boost, I think it was a general strong pressure on this sector in May," he said.
As in many European countries, Sweden has faced sharp inflation and higher household costs since Russia's invasion of Ukraine disrupted the wholesale energy market and distribution networks.
The European Union countries that use the euro currency collectively have slipped into recession, it was confirmed by the bloc's statistical agency this week, with gross domestic product falling 0.1% in the final three months of last year and the first three months of this year.
Sweden, however, voted not to adopt the euro in 2003 in order to keep the krona. Plus, it weathered the Covid pandemic better than some of its neighbors, partially by keeping businesses and public buildings open.
And as for Grahn, he is not expecting to remain of interest to either Beyoncé fans or the world's media. Nor would he describe himself as her fan.
"No, I'm probably too old to be one of her fans," he said with a chuckle.
"It's a bit unusual, I'm used to being cited in Swedish media in terms of economics and so on, but not in this scale. Well, it's nice of course — I guess it's a one-off thing and they will forget me soon."