There are signs of deepening distrust between the United States and China even as the Biden administration and Beijing appeared to work to restart high-level talks. 
President Joe Biden this weekend predicted a "thaw very soon" between Washington and Beijing, the world's largest economies. 
Tuesday's arrival of Xie Feng, Beijing's new ambassador in Washington, after more than four months, was a potential indication of warming ties, but the new envoy said the two countries' relationship faced "serious difficulties and challenges."
"We hope that the United States will work together with China to increase dialogue, to manage differences and also to respect our cooperation so that our relationship will be back to the right track," he told a small crowd made up mostly of journalists at New York's John F. Kennedy International Airport before climbing into a van with aides and members of his family.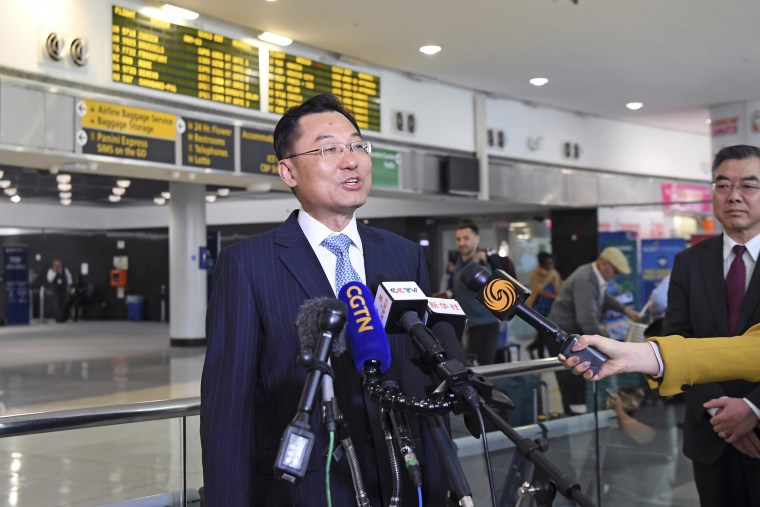 While Xie may have been cautiously upbeat, a senior Chinese diplomat recently shared a gloomier assessment of U.S.-China relations at a briefing. 
"The bilateral relationship has once again encountered a freeze," the Chinese diplomat told NBC News, speaking on condition of anonymity because they are not authorized to speak publicly on the matter. 
The conflicting signals serve to show what a roller coaster the countries' relations have been on. 
Beijing reacted angrily to last weekend's Group of Seven, or G7, summit in Hiroshima, Japan, which pledged to cooperate with China economically but be tougher in areas including "economic coercion," human rights, Taiwan, Tibet, Hong Kong and Beijing's growing assertiveness in the South China Sea. 
Beijing branded the communiqué "smears and lies."
Things were looking up six months ago after Biden's meeting with President Xi Jinping in Indonesia, igniting hopes for a new chapter. But relations plummeted to a decades-low nadir and a planned trip to Beijing by Secretary of State Antony Blinken was canceled after a "spy balloon" was spotted allegedly gathering information by flying over sensitive U.S. military sites in February.
China, which apologized for the incident soon after the vessel appeared over the West Coast but later took a more defensive stance, says it was an unmanned civilian weather balloon.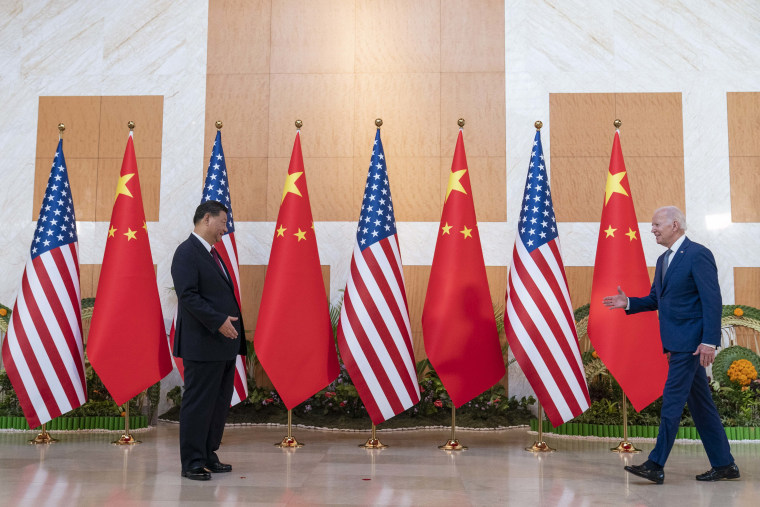 An hours-long meeting between national security adviser Jake Sullivan and China's most senior diplomat, Wang Yi, on May 11 reignited predictions of new high-level talks. Days earlier and after a practical freeze in diplomatic high-level communications between the two countries, U.S. Ambassador to China Nicholas Burns met with Chinese Foreign Minister Qin Gang in Beijing. Then came this weekend's G7 and China's furious reaction to it.
But before high-level diplomacy can move forward — with one of Biden's Cabinet members visiting Beijing or a call between Biden and Xi — there are a number of obstacles China believes need to be addressed, according to the Chinese diplomat who spoke to NBC News, as well as public comments by Chinese state media and officials.
The unnamed Chinese diplomat, who is based in Washington, highlighted three examples of "concerns yet to be addressed by the U.S. side."
Among these is the ongoing FBI investigation into the Chinese balloon shot down by the U.S., they said. Privately, Chinese officials express concern that publication of that investigation might force either side into an embarrassing cancellation of another meeting or call between Xi and Biden.
The Biden administration has indicated it wants to move on.
At the G7, Biden dismissed the so-called spy balloon as a "silly balloon." Blinken, meanwhile, did not mention it in his opening remarks at a congressional hearing last week. 
The unnamed Chinese diplomat said another concern "yet to be addressed by the U.S. side" is the "false accusations," as the diplomat put it, that China has been operating illegal police stations in New York and elsewhere around the world. The FBI has arrested two people accused of running one of these police stations in New York, just one of dozens of similar investigations in Canada, the United Kingdom, Germany and the Netherlands. China says the stations are there to help the diaspora with administrative issues.
The diplomat appeared to rule out a Biden-Xi phone call in the near future. 
"It is hoped that the U.S. will work with China to address the issues in the relationship, and create favorable conditions for future interactions between the two top leaders," the diplomat added.
Favorable conditions will be hard to achieve, not least because politicians in the U.S. have largely coalesced around the subject of China.
"China is an adversary to the United States in every way," Rep. Nancy Mace, R-S.C., said in reaction to the diplomat's comments. 
"We cannot afford to be complacent or passive in the face of China's continued aggression," she added in a statement to NBC News.
Senate Majority Leader Chuck Schumer, D-N.Y., a longtime China hawk, stressed the importance of a bipartisan approach toward Beijing earlier in May.
"If we in America rest on our laurels, if we let the CCP beat us, it would have serious consequences for the world's democratic nations," he said, referring to the Chinese Communist Party.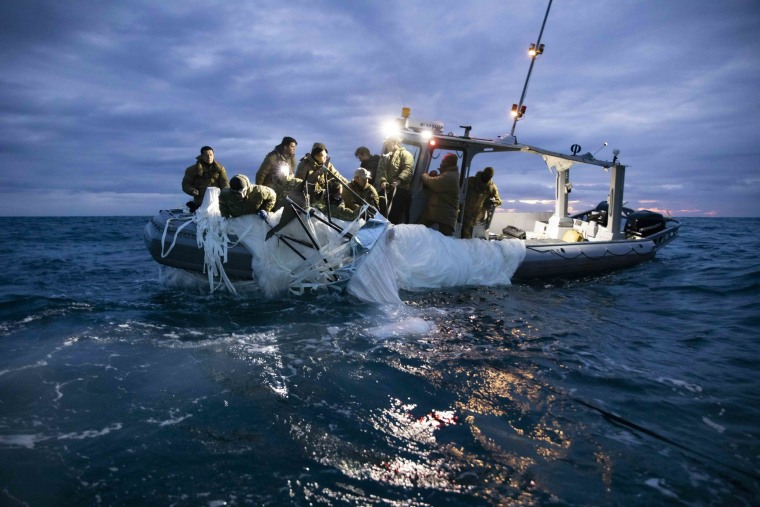 China, meanwhile, appears to believe that it can forge closer ties with the United States' European allies.
A succession of Chinese diplomats have been touring the continent, including Foreign Minister Qin Gang and Wang Yi, the director of the Office of the Central Commission of Foreign Affairs. This week Li Hui, China's Ukraine envoy, will continue a tour of Ukraine, Poland, Germany, France and Russia. 
At the G7, an idea promoted by European Commission President Ursula von der Leyen gained traction. Rather than "decouple" from China, the West should "derisk" trade in industries where national interests are at stake. In other words, Europe should continue to have a dialogue and trade with China but also challenge Beijing when necessary and protect its vital industries. 
This comes even as Europe and the U.S. grow closer on the subject of China, according to Ian Bremmer, the president of political risk and research consulting firm Eurasia Group, author of "Superpower: Three Choices for America's Role in the World" and a frequent commentator on world affairs. 
"China is consolidating economic power in ways that all of the G7 allies find problematic," he said Tuesday.
But Von der Leyen, and Europe in general, are not tough enough on China for many in Washington. 
"Our European allies need to make a decision," Mace said. "They must choose whether to stand with China or to stand alongside the United States, and we cannot allow them to continue to play both sides."
And if Chinese state-controlled media is taken as a barometer of the elite's view of the United States and the state of the relationship, nobody in Beijing is holding their breath.
"Talk for the sake of talk will do little to remove the obstacles in the path of a sound relationship, which entails Washington's concrete steps to demonstrate complete sincerity, and deliver on its promises," according to an article in state news agency Xinhua earlier this month.