In an unprecedented move, Billy Joel announced at a New York press conference Tuesday afternoon that he will play Madison Square Garden once a month for the indefinite future. "Playing Madison Square Garden is an experience that never gets old," Joel said. "A show a month at the Garden for as long as there's demand means more opportunities to connect with music fans and provides a unique and memorable show every time we play here."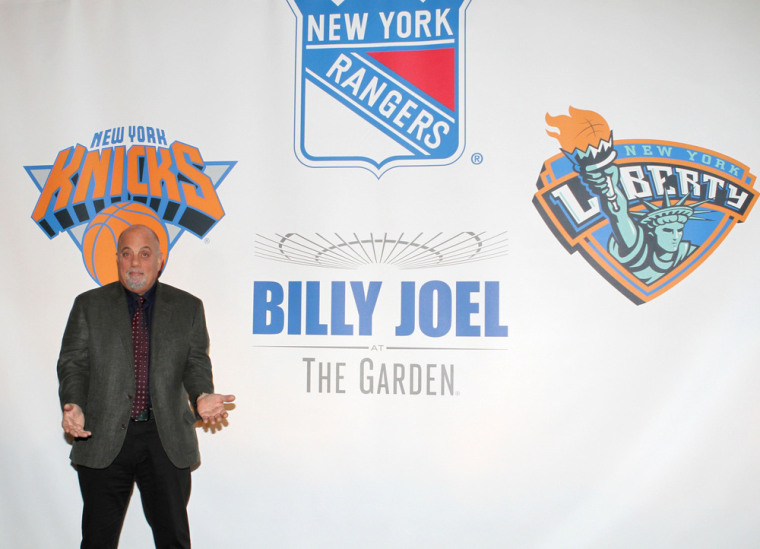 See Where Billy Joel's 'Piano Man' Ranks on the 500 Greatest Songs of All Time
After he spoke, MSG officials unveiled a new Billy Joel MSG logo next to ones for the Knicks, the Rangers and the Liberty. "Billy, having you as our music franchise feels a little like having the Pope as your parish priest," said MSG Executive Chairman James Dolan. "I'm truly an admirer and I grew up with your music, too, and so I'm thrilled to death."
The residency kicks off Jan. 27, and continues with additional shows on Feb. 3, March 21, April 18 and May 9. It's unclear when additional shows will be announced, and there is no end date to the residency. Officials at the press conference reiterated they would continue "as long as there is demand."
Single-artist residences have been a Las Vegas staple for decades, and in recent years huge names including Elton John, Rod Stewart, Cher and Britney Spears have inked deals with Las Vegas casinos for extended engagements. This is the first time, however, that a major artist has announced such an endeavor outside of Las Vegas. The once-a-month scheduling is also a historic first.
Billy Joel returned from a three-year hiatus from the road earlier this year. His next show is New Year's Eve at Brooklyn's Barclays Center. He plays four shows in Florida in January. It's unclear if he plans on playing shows outside of New York City once the residency begins. 
More from Rolling Stone:
Billy Joel unearths extreme rarities at surprise club gig