The Obamas' youngest family member is on an important mission — to find Easter eggs!
To get folks into the pastel-hued spirit, the White House has released a video of America's favorite pup, Bo, scouring the South Lawn for official White House eggs in honor of the upcoming White House Easter Egg Roll on Monday, April 1.
More than 35,000 attendees will get the chance to join the first family in search of blue, purple, pink and yellow souvenir eggs tagged with the president and first lady's signatures.
Also on the agenda: Games, stories, recipes and exercises to celebrate Michelle Obama's "Let's Move" campaign.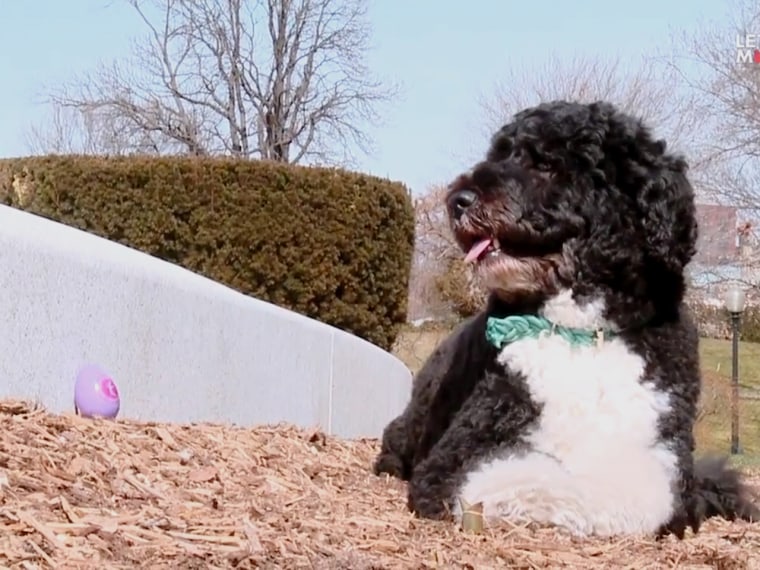 More on TODAY: