Two teens suspected in a killing spree in rural Canada are believed to be dead after authorities found two bodies, ending a three-week manhunt.
Authorities believe the two bodies found Wednesday morning are that of Kam McLeod, 19, and Bryer Schmegelsky, 18, after items linked to the men were found earlier this week on the shore of the Nelson River, the Royal Canadian Mounted Police, or RCMP, announced Wednesday.
An autopsy to confirm the identity of the two bodies is being scheduled in Winnipeg, according to Assistant Commissioner Jane MacLatchy, commanding officer of the RCMP's Manitoba branch.
"I'm confident it is them," MacLatchy said. "But to identify them officially, and to be sure, we have to go to autopsy."
The assistant commissioner said the discovery of the bodies may provide closure to the families of the victims and to the residents of Gillam, Fox Lake, Cree Nation and York Landing, where the searches were being conducted.
"It's huge to be able to hopefully give some people an opportunity to exhale and, hopefully, eventually go back to normal and not be afraid of who's out in the woods anymore," she said.
McLeod and Schmegelsky are suspects in the deaths of American Chynna Noelle Deese, her Australian boyfriend, Lucas Robertson Fowler, and a third man identified as Leonard Dyck, a lecturer in botany at the University of British Columbia.
The bodies of Deese, 24, and Fowler, 23, were found just before 7:20 a.m. July 15 along Alaska Highway 97 near Liard Hot Springs, a tourist attraction, according to the RCMP.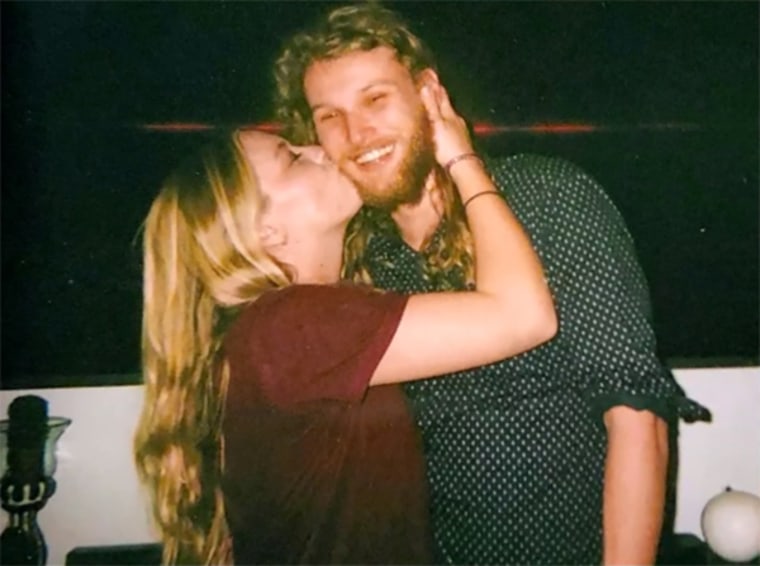 Days later, Canadian police discovered McLeod's and Schmegelsky's burning car and a dead body, later identified as Dyck, about 30 miles south of Dease Lake. The location was about 300 miles from where the bodies of Deese and Fowler were found.
Authorities initially began searching for McLeod and Schmegelsky, both of Port Alberni, British Columbia, as missing persons but declared the two teens were being investigated as suspects in the deaths after they were spotted in northern Saskatchewan.
The 2011 Toyota Rav 4 the teenage suspects were last seen driving was found in flames on July 22 in the Gillam, Manitoba, area, authorities said. Gillam is more than 2,000 miles from northern British Columbia, where the three deaths and the original car fire was reported.
The Royal Canadian Mounted Police said Sunday that divers were scouring a section of the Nelson River in Manitoba after officers in a helicopter located a damaged aluminum boat on its shores last week. The bodies were found Wednesday about five miles from where the burnt Toyota was discovered.
Alan Schmegelsky told The Canadian Press last month that son Bryer Schmegelsky had a difficult childhood after his parents divorced.
"He's on a suicide mission. He wants his pain to end," Alan Schmegelsky told the Canadian news outlet. "He's going to be dead today or tomorrow. I know that."
"They're going to go out in a blaze of glory. Trust me on this. That's what they're going to do," he said.