MAINZ, Germany — The bodies of seven babies have been found in an apartment in southern Germany, police said on Friday.
Investigators said they were questioning "several people" in relation to the discovery but had yet to locate a 45-year-old woman who used to live at the property in the town of Wallenfels, Bavaria.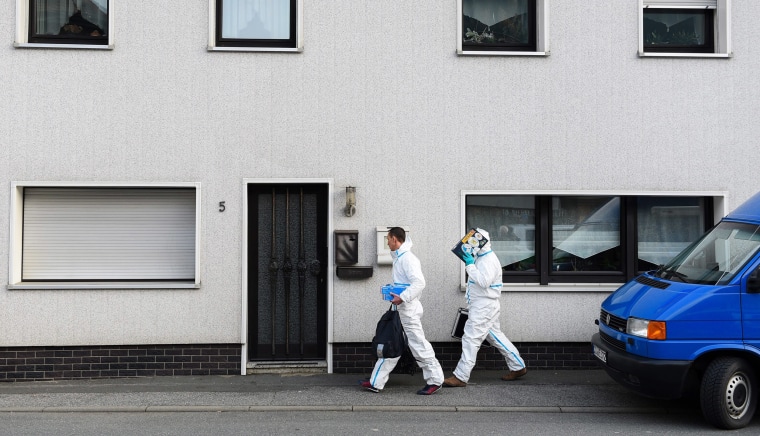 A neighbor found the remains of one of the infants on Thursday afternoon and called police, according to a statement released by police and the local prosecutor's office. When officers arrived at the scene they found the rest of the bodies in one of the apartment's rooms.
Autopsies were being conducted on Friday but it would take some time to glean useful information because the remains were in "bad condition," according to the statement. Preliminary autopsy results were not expected until early next week, it added.
"The investigation is going at full speed but it will take some more time before the results of the investigation can be discussed," a police spokesperson told NBC News.