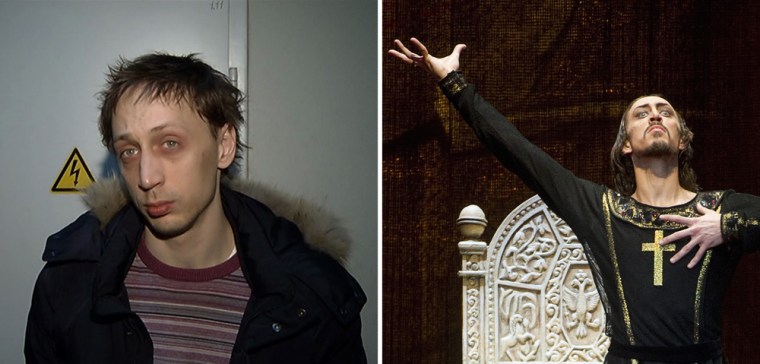 MOSCOW - A dancer at Russia's Bolshoi ballet who made his name playing villains has confessed to ordering the acid attack that nearly blinded its director. Sources said he was angry that his lover was being kept out of leading roles.
Pavel Dmitrichenko, who has danced the crazed monarch in Ivan the Terrible and the villain in Swan Lake, was detained on Tuesday over a crime that shocked Russia and blackened the reputation of the world-famous theater.
Haggard and unkempt, Dmitrichenko was shown in a police video confessing to plotting the attack, in which a masked man threw a jar of sulphuric acid in the face of artistic director Sergei Filin late on Jan. 17.
"I organized this attack, but not to the extent that it happened," he said, apparently meaning he did not intend the attack go so far.
Two other men who had no known connection to the Bolshoi also confessed in the video released by police. One said he had thrown the acid at Filin and the other that he had driven the getaway car.
LifeNews, a Russian website with close ties to the police, said the suspected attacker, Yury Zarutsky, and his driver Andrei Lipatov were found by tracking cellphone calls made from the crime scene.
Dmitrichenko, who is in his late 20s, said he had given the reasons for the attack in a written statement to police but did not say what they were on camera.
A source at the Bolshoi confirmed media reports that the outspoken dancer was angry that his partner, ballerina Anzhelika Vorontsova, had missed out on top roles including the lead in Swan Lake.
"Filin certainly squeezed out Vorontsova, but that is not a reason to throw acid in someone's face," the source told Reuters on condition of anonymity.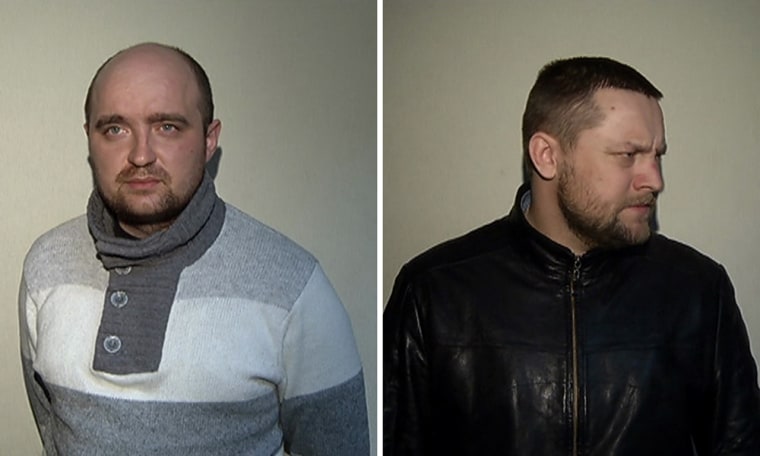 Before flying to Germany for treatment last month to save his sight, Filin, 42, said he believed he knew who was behind the attack and that he thought it was connected with his work. He is recovering and is expected back at work this summer.
The management of the Bolshoi, which declined to make any comment Wednesday, had been hoping none of the ballet company was involved in the attack as this might limit damage to its reputation and morale.
Dmitrichenko, born in Moscow to a family of dancers, had been at the Bolshoi since 2002 and was to dance in "Sleeping Beauty" this month. He could face jail and the end of his dance career.
As artistic director of the Bolshoi's ballet company, Filin had the power to make or break careers in the fiercely competitive world of ballet. Tales of his uncompromising grip on the troupe and his disagreements with dancers have been widely reported in the Russian press.
Related:
Bolshoi director describes 'unbearable' pain of acid attack