Up to six passengers were being questioned Sunday after an Air France flight made an emergency landing Kenya when a "suspected explosive device," which turned out to be a "false alarm," was found in a bathroom.
The Boeing 777, carrying 459 passengers and 14 crew members from the holiday island of Mauritius to Paris, diverted to Mombasa, according to airport and airline officials.
Pictures from the scene showed that at least one emergency evacuation slide was inflated after the landing.
The object that caused the scare turned out to be made out of cardboard, paper and a household timer, said Frederic Gagey, head of Air France.
"All the information available to us at the moment indicates that the object was not capable of creating an explosion or damaging a plane," Gagey said Sunday at a news conference in Paris. "It was a false alarm."
"I want to be clear about the fact that there was no explosive device, hence no way that this object would have been detected by the standard security measures," Gagey added. "So we haven't found a break in our security measures in Mauritius at this occasion, and we are happy about it."
Flight AF463 landed safely at 12:36 a.m. Sunday (4:36 p.m. ET Saturday), the airline said.
The device "has successfully been retrieved from the aircraft which was destined to Paris," Kenya Airport said in a statement.
Six passengers, including the man who reported to the item, were being questioned, a Kenyan police source told The Associated Press.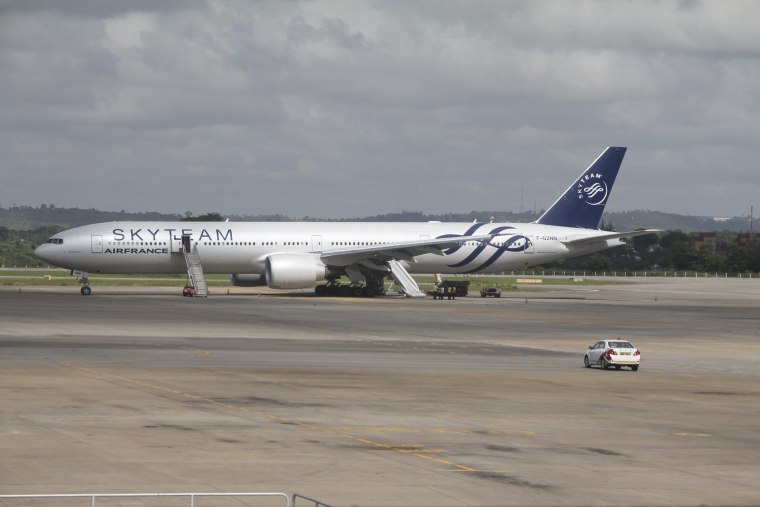 Several other flights scheduled at the airport were diverted or canceled during the emergency, it added.
Kenya's Interior Ministry said a number of passengers were "still under interrogation" and described the item at the center of the alert as a "gadget."
The incident comes after two Air France flights from the U.S. to Paris were diverted Nov. 18 over bomb threats but no devices were found and an Air France plane from San Francisco to Paris was diverted less than a month later after receiving an "anonymous threat." France has been on its highest terrorism alert since the Nov. 13 massacre in Paris that killed 130 people.
Air France crew told passengers there was a technical problem, one of those on board the plane said.
"The plane just went down, slowly, slowly, slowly, so we just realized probably something was wrong, but the personnel of Air France were just great, just wonderful, so they keep everybody calm and really quiet," Benoit Lucchini, told the AP.
"We didn't know what was happening actually, and so we secure our seatbelt, and [Air France] said we had to land in Mombasa because we had a technical problem. But actually it was not a technical problem ... it was like something wrong in the toilet, like a, it could be like a bomb."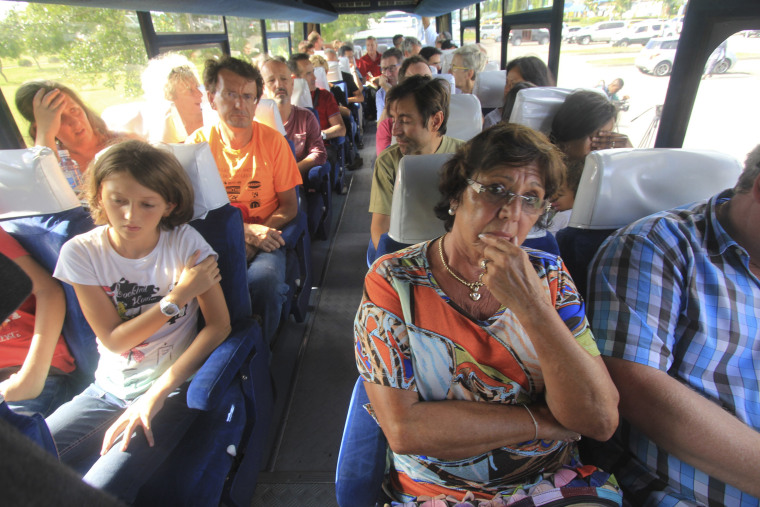 Police Inspector General Joseph Boinnet said on Twitter that the plane was safely evacuated on the ground.
In a statement later, Air France said that an investigation into AF463 was "ongoing" and that the diversion was a "precaution" owing to a "suspicious item on board."
Passengers were being taken care of in Mombasa, it added.