/ Source: Associated Press
BAGHDAD — A series of car bombs exploded across Iraq's capital Saturday night, killing at least 52 people in a day of violence that saw militants storm a university in the country's restive Anbar province and take dozens hostage, authorities said.
The attacks in Baghdad largely focused on Shiite neighborhoods, underscoring the sectarian violence now striking at Iraq years after a similar wave nearly tore the country apart following the U.S.-led invasion that toppled Saddam Hussein. Now with U.S. troops gone, Iraq founds itself fighting on fronts across the country.
The first Baghdad attack took place Saturday night in the capital's western Baiyaa district, killing nine people and wounding 22, police said. Later on, seven car bombs in different parts of Baghdad killed at least 41 people and wounded 62, police said. A roadside bomb in western Baghdad also killed two people and wounded six, police said. All the attacks happened in a one-hour period and largely targeted commercial streets in Shiite neighborhoods, authorities said.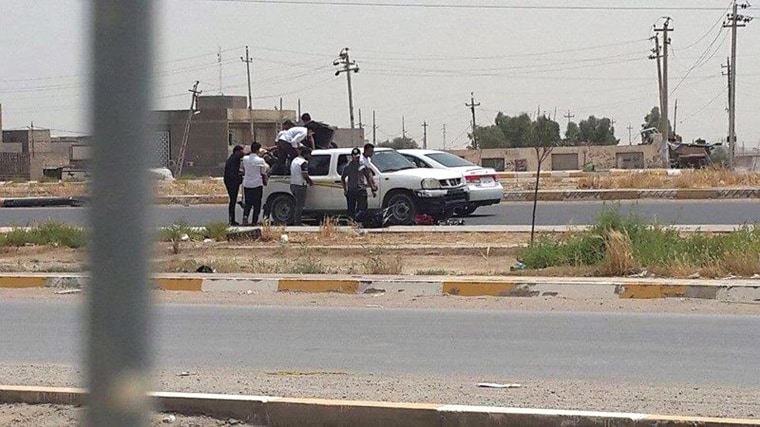 Gunmen detained dozens of students inside a university dorm during their attack, the officials said. Sabah Karhout, the head of Anbar's provincial council, told journalists that hundreds of students were inside the university compound when the attack started at the school.
The Shiite students at the school were terrified, al-Mehamdi said, as the gunmen identified themselves as belonging to an al Qaeda splinter group known as the Islamic State of Iraq and the Levant. The Islamic State did not immediately claim the attack on the school.
Several hours later, gunmen left the university under unclear circumstances.
"Not a single student or a university staff member was hurt during the raid. All of them went home and their ordeal is over," Karhout said.
Meanwhile in the northern city of Mosul, clashes continued Saturday for a second day between security forces and Sunni militants trying to seize neighborhoods there. Police and morgue officials said that fighting since dawn Saturday killed 21 police officers and 38 militants.
— The Associated Press